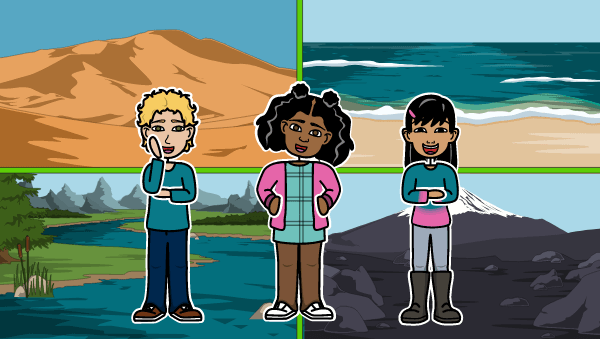 The Earth's surface is extremely diverse, no matter where you are in the world. It is composed of many different types of landforms and bodies of water, making each part of it unique. From small ponds to vast oceans, and tiny islands to enormous mountains, the land and water of our planet are truly fascinating to learn about. Landforms and bodies of water are natural features of the Earth's surface that are formed over many years of erosion, weathering, and other earth forces.
Студентски дейности за Релефи и Водни Тела
Types of Landforms
Landforms vary in size and shape, as well as elevation levels. Mountains, plains, and plateaus are the main types of landforms, but there are many more.
Types of Bodies of Water
Bodies of water are important for many reasons, including transportation of goods, travel, erosion, and vegetation.
Essential Questions for Landforms and Bodies of Water
What are the main types of landforms?
What are the main types of bodies of water?
How does the geography of where you live impact your life?
Намерете още планове за уроци и дейности като тези в нашата Категория за
социални изследвания
!
*(Това ще започне 2 седмица безплатен пробен период - Не е необходима кредитна карта)