To examine or inspect something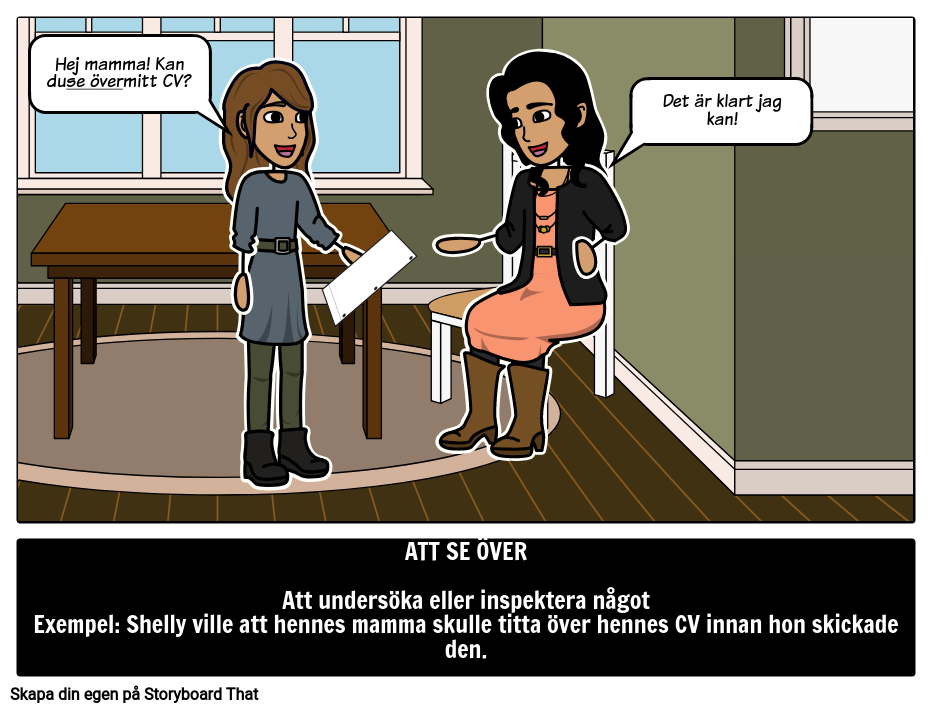 Example Sentences for the English Phrasal Verb TO LOOK OVER
We looked over the site and could find nothing wrong.
Anna asked Oliver to look over his work and check for errors.
Jason finished writing and looked over his work. This was his best poem yet.
Sheila looked over the newspaper to see if the story had been published.
Always look over your essays before you submit them.
English Phrasal Verbs
Phrasal verbs can be extremely tricky for learners of English. The reason for this is twofold: there are lots of them and their meaning is not always obvious from the words that make them up. To make things even more difficult, phrasal verbs can have multiple meanings, adding to the headache for learners.
A phrasal verb is made up of a main verb with an attached preposition or adverb. An example of a phrasal verb is run into. Where run is the main verb and into is the preposition. Phrasal verbs can be separated into two groups, intransitive and transitive verbs. Intransitive phrasal verbs do not have a direct object: go out, for example, "I want to go out tonight". Transitive phrasal verbs have a direct object and they can be split up into two further categories: separable and inseparable. With separable transitive phrasal verbs, the verb and the preposition can be split up. For example, both "turn off the radio" and "turn the radio off" are both correct. Inseparable phrasal verbs cannot be split up. For example, "I'll look after you" is correct, but "I'll look you after" is not.
Using Storyboard That you can prepare a visual dictionary of phrasal verbs quickly and easily. Even better than that, have your students create their own phrasal verb visual definitions.
Hur använder jag det här?
De illustrerade guide storyboardsna har lätt smältbar information med en visuell för att stimulera förståelse och retention. Storyboard That är passionerat om studentbyrån, och vi vill att alla ska vara berättare. Storyboards ger ett utmärkt medium för att visa vad studenterna har lärt sig och att lära ut för andra.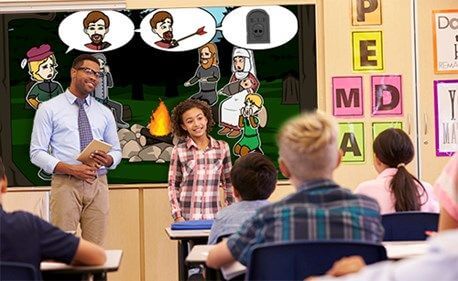 Använd dessa illustrerade guider som ett springbräda för enskilda och klassiska projekt!
Tilldela en term / person / händelse till varje elev för att slutföra sin egen storyboard
Skapa din egen illustrerade guide till ett ämne du studerar
Skapa en illustrerad guide till personerna i din klass eller skola
Posta storyboards till klassens och skolens sociala medier
Kopiera och redigera dessa storyboards och använd som referenser eller visuella
Take a look at some visuals to help understand the use of phrasal verbs in our
Picture Encyclopedia of English Phrasal Verbs
!
*(Detta kommer att starta en 2 veckors gratis prov - inget kreditkort behövs)