Storyboard That nedir?
Storyboard That, ücretsiz bir sürüm ve geniş yeteneklere sahip premium bir abonelik sürümü sunan kolay bir sürükle ve bırak oluşturma platformudur. Storyboard Creator, her beceri seviyesinden insanın öğretim, öğrenme ve iletişim için şaşırtıcı görseller oluşturmasına izin verir.
2012 yılında bir masaüstü uygulaması olarak başlayan Storyboard That, öğretmenlerin sınıfları için materyal ve dersler oluşturabildiği bir platform haline geldi, öğrenciler seslerinin ve öğrenimlerinin sahipliğini alabilirler ve işletmeler hem dahili olarak hem de müşterilerle daha etkili bir şekilde büyüyebilir ve iletişim kurabilir.
Storyboard That is a small team based in the historic Boston, MA area who are enthusiastic about bringing digital storytelling to everyone, no matter who or where they are. Our dedicated staff includes artists, teachers, developers, and innovators. Whether you're in an office or a classroom, communication and critical thinking is something we believe is paramount to success, and we've created resources to help accomplish that.
Users have made over 20,000,000 storyboards and Storyboard That ranked in the top 1,500 sites in the United States and top 7,500 sites in the world. We may be small and bootstrapped, but we are a very passionate team hitting well above our weight class!
Meet Some of the Team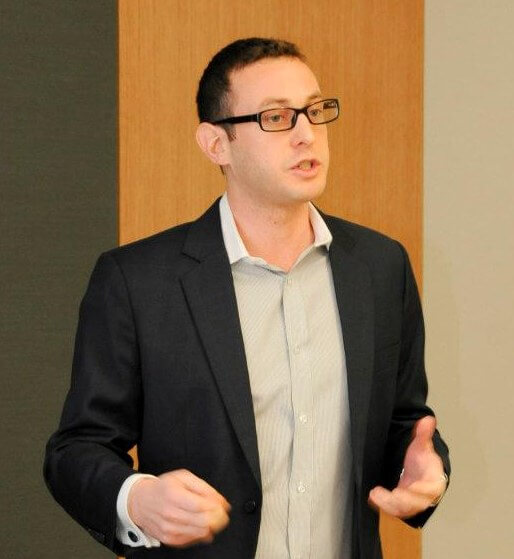 Aaron Sherman CEO and Founder of Storyboard That
Aaron Sherman is the CEO and Creator of Storyboard That, the award winning, world leader in digital storytelling technology. Storyboard That was born out of a desire to help individuals grow their "Four Cs - Critical Thinking, Communication, Creativity and Collaboration." With a passion for constantly pushing the envelope, Aaron and his team approach every day with one simple question: "What can we do to make our community stronger?"
Prior to starting Storyboard That Aaron worked in senior roles in both technology and marketing in Boston, Barcelona, and Sydney and has a Masters of Computer Science from RPI.
Aaron has spoken at MassCue, Tufts University, General Assembly, and TeacherCast.net.
Bizim hikayemiz
Aaron Sherman, Storyboard That bir masaüstü uygulaması olarak yarattı. SBT, 2012'de Kitlesel Zorluk Yarı Finalisti olarak tanındı, ancak sonuçta masaüstü uygulaması başarısız bir proje oldu. Bugün bildiğimiz ve sevdiğimiz web uygulaması olarak Ağustos 2012'de Storyboard That yeniden başlattı.
Storyboard That, Amerikan Okul Kütüphanecileri Derneği tarafından Eğitim ve Öğrenim için 2015 En İyi Web Sitesini aldı. Photos for Class , Kasım 2014'te, Quick Rubric ise Eylül 2015'te kullanıma sunuldu. Photos for Class , American Association of School librarians tarafından 2016 Eğitim ve Öğrenim için En İyi Web Sitesi seçildi.
Ağustos 2015'te, Storyboard That! Kullanılarak bir milyonuncu storyboard oluşturuldu! Ve bu sayı büyümeye ve büyümeye devam etti. Storyboard That ekibi, Storyboard Creator'ı geliştirmeye devam etti ve öğretmenlerin kullanması için birçok kaynak ekledi.
2019 sonbaharında 10.000.000 storyboard'a ve kısa bir süre sonra, 2020 ilkbaharının başlarında 14.000.000'e ulaştık! Herkese harika bir şey yaratma şansı vermek için Storyboard Creator'a sürekli olarak çizim ve işlevsellik ekliyoruz.
Ödüller ve Takdir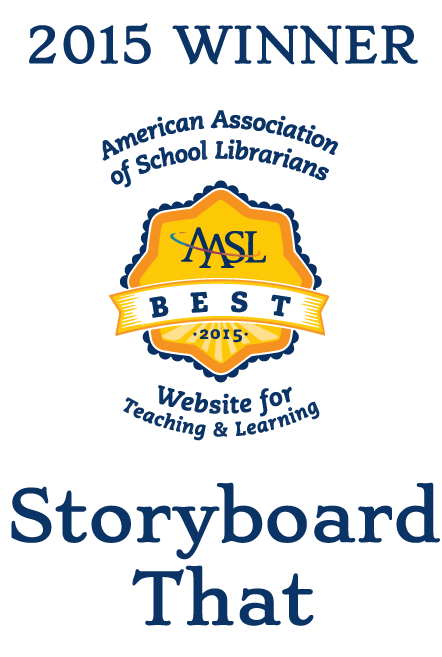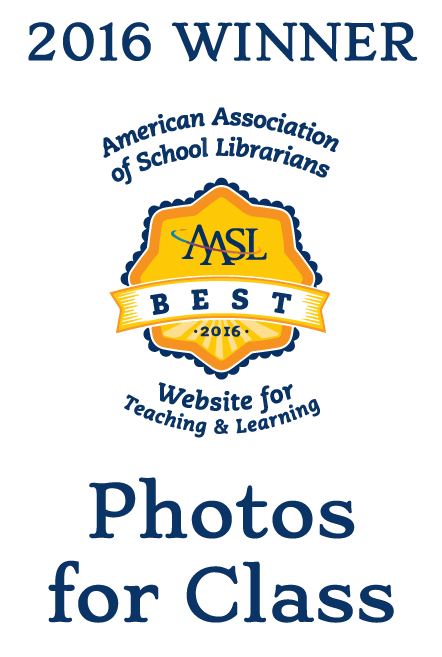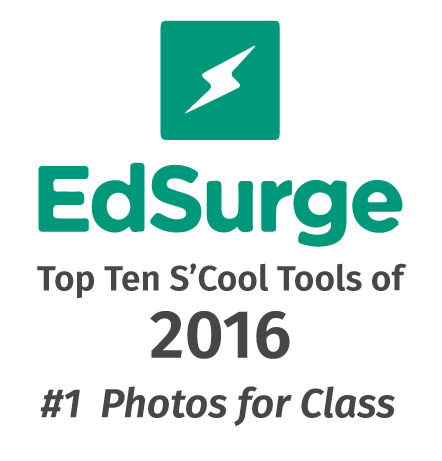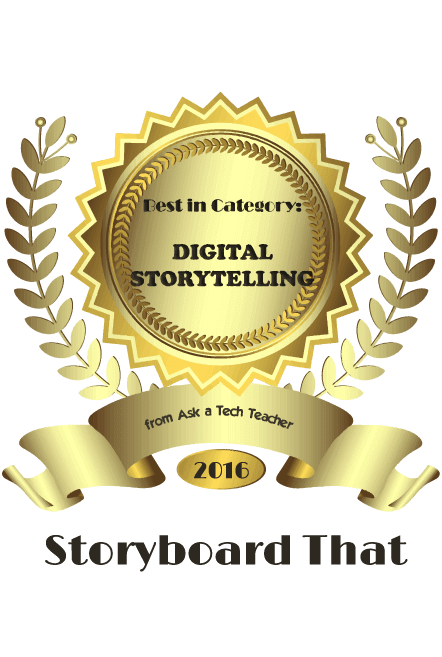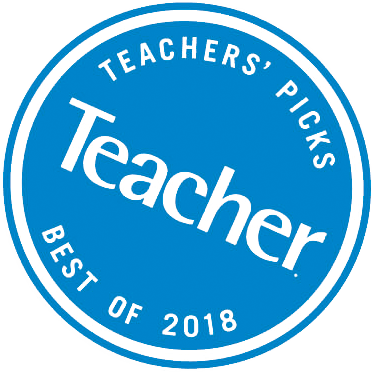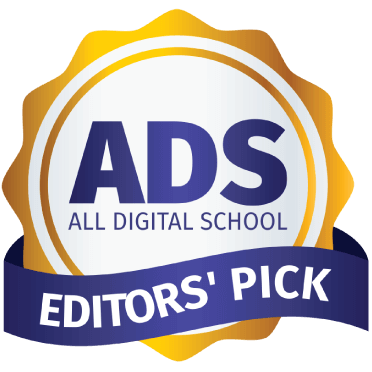 Merkezimiz tarihi Boston, MA bölgesinde bulunmaktadır.
Bize Contact-Us@StoryboardThat.com adresinden e-posta gönderin veya iletişim bilgilerimizin tamamını görüntüleyin .
Our Products
Storyboard That 's award-winning, browser based Storyboard Creator is the perfect tool to create storyboards, graphic organizers, comics, and powerful visual assets for use in an education, business, or personal setting.
The application includes many layouts, and hundreds of characters, scenes, and search items. Once a storyboard is created, the user can present via PowerPoint, Google Slides, or Apple Keynote, or they can email the storyboard, post to social media, or embed on a blog.
Storyboards are stored in the users' account for access anywhere, from any device, no download needed. Storyboard That helps anyone be creative and add a visual component to any and every idea. What will you create today?

Quick Rubric makes it simple to create, edit, share, print, and organize rubrics to make student assessment even easier. Rubrics are integrated seamlessly within created assignments.

Photos for Class is an award-winning, safe-for-school, Creative Commons, properly attributed photo search engine. It is integrated into Storyboard That for use in storyboards, graphic organizers, and presentations.

abc BABY art is a store for custom nursery prints. Add your baby's name and customize colors and images.