All literary works can be categorized one of two ways: as fiction or nonfiction. Nonfiction is writing that is truthful and factually accurate. While fiction's primary purpose is to entertain, nonfiction writing is more commonly intended to inform. Nonfiction works may be designed to preserve data, convey instructional information, or recount true historical or biographical stories.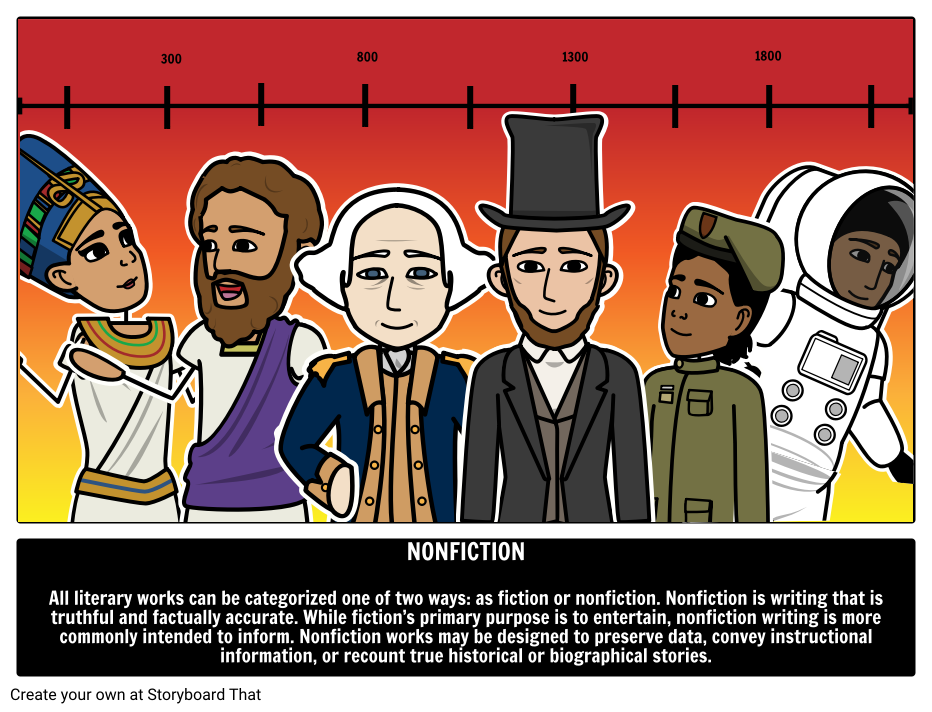 What is Nonfiction?
Early nonfiction commonly took the form of ledgers, chronological accounts, legislation, letters, and other primary documents. Over time, these practical formats developed into specific genres, including the biography, autobiography, and memoir. A number of modern everyday texts also fall into the nonfiction category. Newspapers, magazines, textbooks, and instruction manuals are all nonfiction texts readers may encounter on a regular basis.
Although nonfiction is based on truth, this does not mean that it is free of bias. Much of nonfiction is influenced by the perspective of the writer. As in fiction, word choice and sentence structure play an important role in conveying the subtle biases of the nonfiction writer. Autobiographies, for examples, generally include the particular slant of the writer and their perception of themselves and the others in their lives. Nonfiction also includes opinion-based pieces like editorials and speeches. These are factual in the sense that they represent what the speaker or writer truly believes or wants to achieve.
Literary nonfiction is a subset of nonfiction works that incorporates the stylistic and creative elements more commonly found in fiction. Literary nonfiction includes the elements of setting, character, plot, and theme. In a few cases this genre has even incorporated nonfiction novels, a style briefly popularized in the 1960s and '70s by Truman Capote's In Cold Blood. Its stylistic flexibility and thematic depth proves that nonfiction literature can be just as sophisticated as classic fiction.
Examples of Nonfiction Literature
Cum folosesc asta?
Tablourile de prezentare ilustrate ilustrează informații ușor de digerat cu ajutorul unui vizual pentru a stimula înțelegerea și păstrarea. Storyboard That pasionat de agenția studențească și dorim ca toată lumea să fie povestitori. Storyboards oferă un mediu excelent pentru a arăta ceea ce elevii au învățat și pentru a învăța pe alții.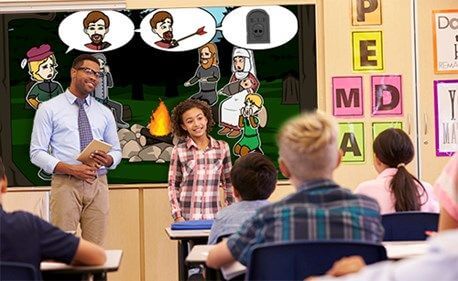 Utilizați aceste ghidaje ilustrate ca rampă de lansare pentru proiecte individuale și de clasă!
Alocați un termen / persoană / eveniment fiecărui elev pentru a-și completa propriul tablou de bord
Creați propriul ghid ilustrat al unui subiect pe care îl studiați
Creați un ghid ilustrat pentru persoanele din clasă sau școală
Postați tablouri de știri la canalele media sociale de clasă și școală
Copiați și editați aceste storyboard-uri și utilizați-le ca referințe sau vizuale
Learn more about genres of literature in our
Picture Encyclopedia of Genres
!
*(Acest lucru va incepe un test gratuit de 2 saptamani - nu este nevoie de card de credit)