Mis on Storyboard That?
Storyboard That on lihtne lohistamisplatvorm, mis pakub tasuta versiooni ja esmaklassilist tellimisversiooni, millel on ulatuslikud võimalused. Storyboard Creator võimaldab kõigi oskustega inimestel luua hämmastavaid visuaale õpetamiseks, õppimiseks ja suhtlemiseks.
2012. aastal töölauarakendusena käivitatud Storyboard That on kasvanud platvormiks, kus õpetajad saavad oma tundide jaoks materjale ja tunde luua, õpilased saavad oma hääle ja õppimise enda kanda võtta ning ettevõtted saavad tõhusamalt kasvada ja suhelda nii ettevõttesiseselt kui ka klientidega.
Storyboard That is a small team based in the historic Boston, MA area who are enthusiastic about bringing digital storytelling to everyone, no matter who or where they are. Our dedicated staff includes artists, teachers, developers, and innovators. Whether you're in an office or a classroom, communication and critical thinking is something we believe is paramount to success, and we've created resources to help accomplish that.
Users have made over 20,000,000 storyboards and Storyboard That ranked in the top 1,500 sites in the United States and top 7,500 sites in the world. We may be small and bootstrapped, but we are a very passionate team hitting well above our weight class!
Meet Some of the Team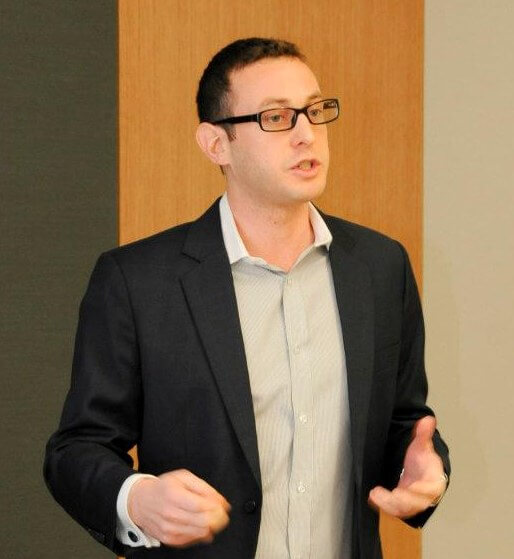 Aaron Sherman CEO and Founder of Storyboard That
Aaron Sherman is the CEO and Creator of Storyboard That, the award winning, world leader in digital storytelling technology. Storyboard That was born out of a desire to help individuals grow their "Four Cs - Critical Thinking, Communication, Creativity and Collaboration." With a passion for constantly pushing the envelope, Aaron and his team approach every day with one simple question: "What can we do to make our community stronger?"
Prior to starting Storyboard That Aaron worked in senior roles in both technology and marketing in Boston, Barcelona, and Sydney and has a Masters of Computer Science from RPI.
Aaron has spoken at MassCue, Tufts University, General Assembly, and TeacherCast.net.
Meie lugu
Aaron Sherman lõi Storyboard That töölauarakendusena. SBT tunnistati 2012. aastal Mass Challenge'i poolfinalistiks, kuid lõpuks oli töölauarakendus ebaõnnestunud projekt. Ta käivitas Storyboard That 2012. aasta augustis uuesti veebirakendusena, mida me täna tunneme ja armastame.
Storyboard That sai Ameerika kooliraamatukoguhoidjate ühenduse 2015. aasta parima õpetamise ja õppimise veebisaidi. Photos for Class käivitati 2014. aasta novembris ja Quick Rubric käivitati 2015. aasta septembris. Ameerika kooliraamatukoguhoidjate ühendus tunnistas Photos for Class 2016. aasta parimaks õpetamise ja õppimise veebisaidiks.
2015. aasta augustis loodi Storyboard That! Storyboard That miljoniline storyboard. Ja see arv muudkui kasvas ja kasvas. Storyboard That meeskond, Storyboard That jätkas Storyboard Creatori täiustamist ja lisas õpetajatele kasutamiseks palju ressursse.
Jõudsime 2019. aasta sügisel 10 000 000 süžeeskeemini ja 2020. aasta varakevadel 14 000 000-ni veidi hiljem! Lisame Storyboard Creatorile pidevalt kunstiteoseid ja funktsionaalsust, et anda kõigile võimalus luua midagi hämmastavat.
Autasustamine ja tunnustamine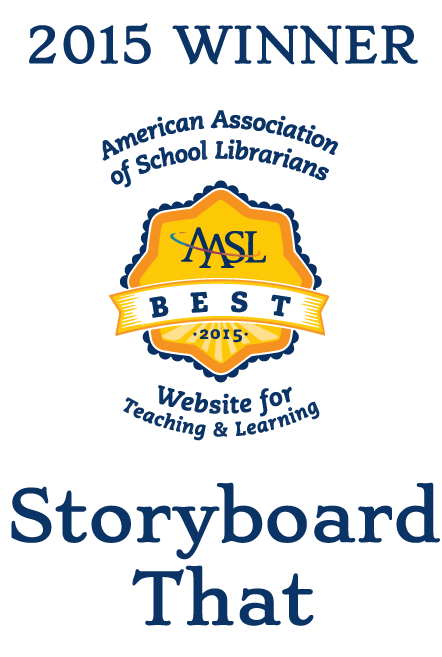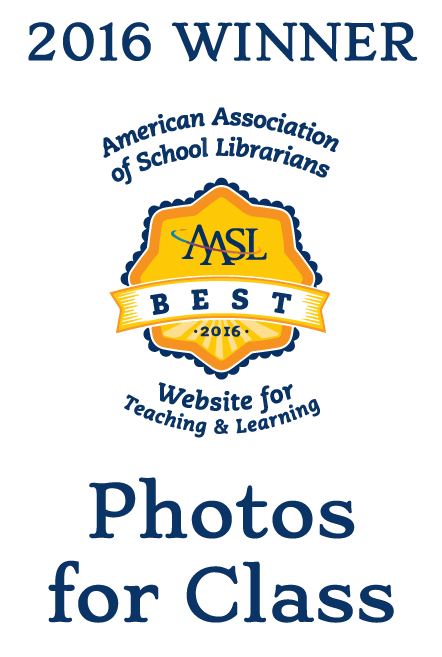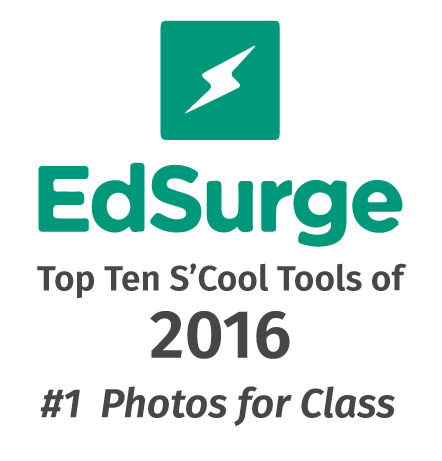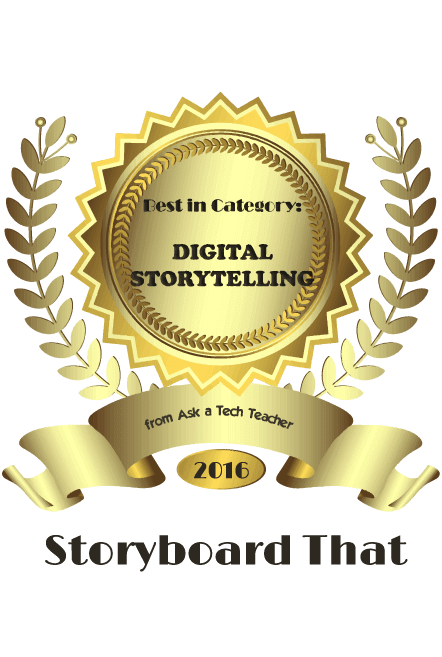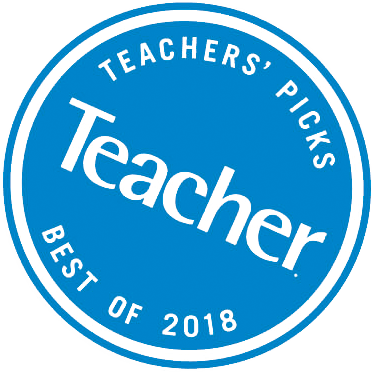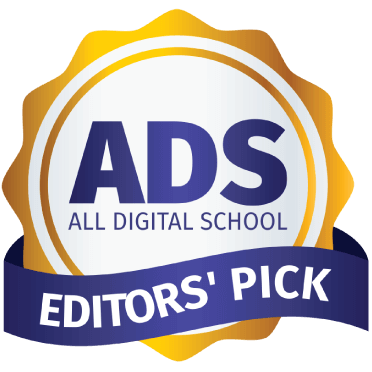 Meie peakorter asub Ajalooline Boston, MA.
Saatke meile Contact-Us@StoryboardThat.com või vaadata meie täielikku kontaktandmed.
Our Products
Storyboard That 's award-winning, browser based Storyboard Creator is the perfect tool to create storyboards, graphic organizers, comics, and powerful visual assets for use in an education, business, or personal setting.
The application includes many layouts, and hundreds of characters, scenes, and search items. Once a storyboard is created, the user can present via PowerPoint, Google Slides, or Apple Keynote, or they can email the storyboard, post to social media, or embed on a blog.
Storyboards are stored in the users' account for access anywhere, from any device, no download needed. Storyboard That helps anyone be creative and add a visual component to any and every idea. What will you create today?

Quick Rubric makes it simple to create, edit, share, print, and organize rubrics to make student assessment even easier. Rubrics are integrated seamlessly within created assignments.

Photos for Class is an award-winning, safe-for-school, Creative Commons, properly attributed photo search engine. It is integrated into Storyboard That for use in storyboards, graphic organizers, and presentations.

abc BABY art is a store for custom nursery prints. Add your baby's name and customize colors and images.