Rockets are projectiles that can be propelled at a great speed and to a great height or distance using engines. Rocket engines expel exhaust in the opposite direction they travel. All of the propellant used in flight is carried by rockets.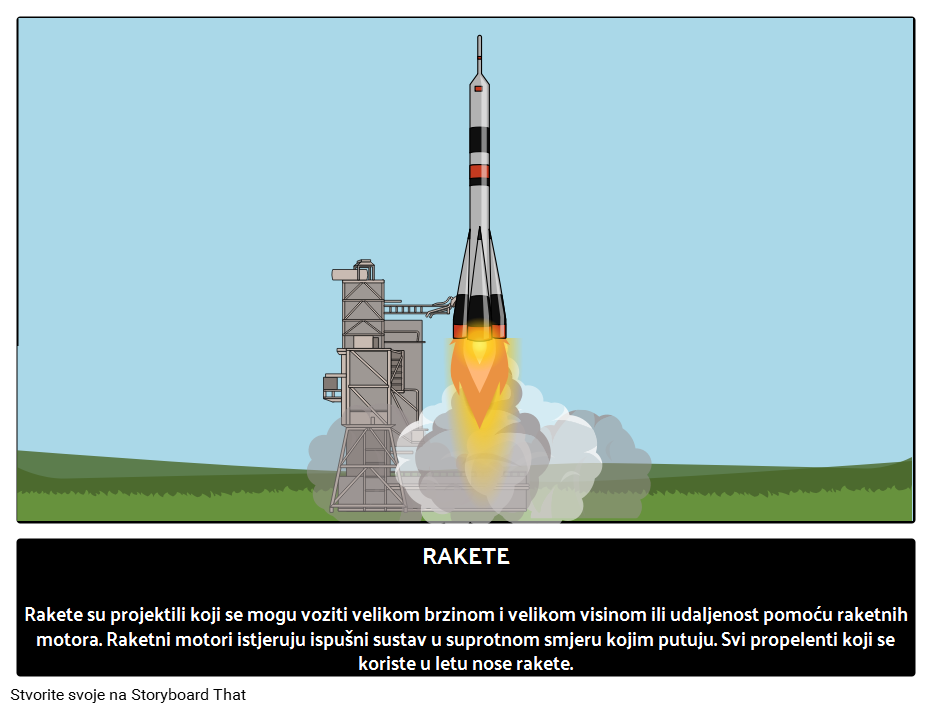 Rockets are vehicles or missiles that are moved by rocket engines. A rocket engine works through action and reaction by expelling exhaust in the opposite direction to travel. A rocket carries all the propellent on the rocket during flight. Rockets have many uses, including weapons and space flight. Rockets have allowed us to put satellites into orbit around our planet and to explore the solar system and beyond.
Early Greek experiments used steam to propel objects using the same technology as rockets. In the first century AD, an engine known as the aeolipile was designed, which used steam jets to make a turbine spin. The earliest recorded use of rockets was by the Song dynasty in China during the tenth century. Gunpowder was used as fuel for the rockets to launch arrows as a weapon. These simple rockets were called fire arrows. For many years, rockets were mainly used for military use.
Towards the end of the 17th century, British physicist Sir Isaac Newton laid out a mathematical framework for rocket flight in space. His laws of motion could explain why rockets work both on Earth and in the vacuum of space. In the 20th Century, liquid fuels replaced solid gunpowder and this opened up the possibility of larger rockets, including ones that could carry humans.
Konstantin Tsiolkovsky proposed that rockets could be used to take humans to space. Tsiolkovsky wrote many papers on the science of space travel. The first liquid-propellant rocket was launched by American Engineer Robert Goddard in 1926. While the rocket only reached 41 feet, he had demonstrated that liquid-propellant rockets work. He continued researching liquid-fueled rockets, creating bigger and faster rockets which could travel higher. German scientist Hermann Oberth also became very interested about the possibility of using rockets for human space flight. Oberth experimented with liquid fueled rockets. These three men—Tsiolkovsky, Goddard, and Oberth—are often referred to as the fathers of rocketry.
In 1957, the Soviet Union launched a rocket into space which resulted in the first Earth-orbiting satellite known as Sputnik One. The largest rocket ever successfully launched was the American rocket Saturn V. This rocket was used to carry humans to the Moon. As well as space flight, rockets are being used by engineers on the Bloodhound SSC project as they attempt to break the world land speed record.
Kako to mogu koristiti?
Ilustrirane priručne ploče s vodičem imaju lako probavljive informacije s vizualnim podlogama kako bi stimulirale razumijevanje i zadržavanje. Storyboard That je strastveno o studentskoj agenciji i želimo da svi budu pripovjedači. Storyboards pružaju izvrstan medij za izlaganje onoga što su učenici naučili i podučavati drugima.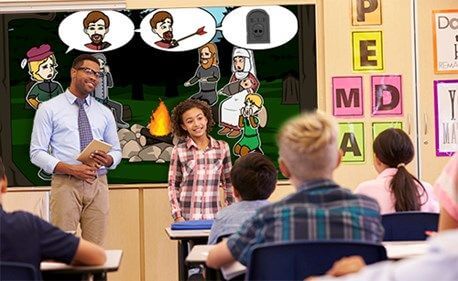 Koristite ove ilustrirane vodiče kao odskočnu dasku za individualne projekte i razredne projekte!
Dodijelite termin / osoba / događaj svakom učeniku da biste dovršili vlastitu ploču scenarija
Izradite vlastiti ilustrirani vodič teme koju proučavate
Izradite ilustrirani vodič za ljude u vašem razredu ili školi
Objavite oglasne ploče na kanale klasičnih i društvenih društvenih medija
Kopirajte i uredite ove bilješke i koristite ih kao reference ili slike
Saznajte više o izumima i otkrićima koji su promijenili svijet u našem
Ilustriranom vodiču za inovacije
!
/hr/partials/edu-pricing-widget
*(To će započeti s 2 tjedna besplatnog probnog razdoblja - nije potrebna kreditna kartica)