How to Print Help Video
Finding Your Storyboard
Locate your storyboard under MY ACCOUNT.

Click on the storyboard you wish to print.
If the storyboard you are looking for is not on the first page, click the "View More Storyboards" button.
Choosing a Print Option
Click Print
Once you have your storyboard up, click on the PRINT button below the board.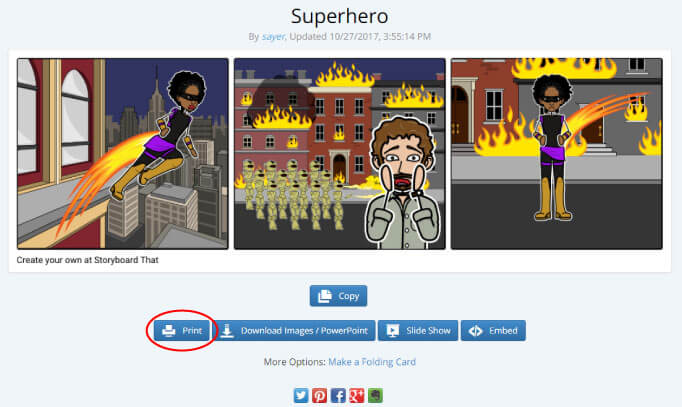 Choose a Print Layout
Select the option for how you would like your storyboard to be printed by clicking on the icon of the desired type. You have the option to print the entire storyboard or to print a certain number of cells on each page.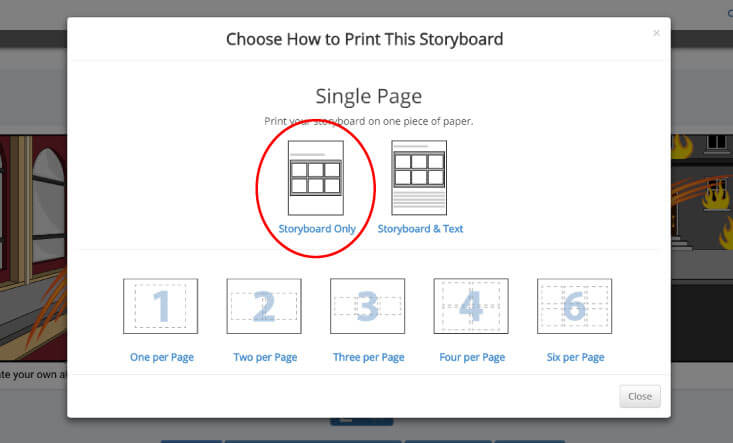 Print Layouts
Single page options will try to print your entire storyboard on one page. This may lead to very small storyboards cells. Depending on the additional text, some elements may go on to a second page.
These options let you control how many cells will be printed on each page. For example, if you want just two cells per page, choose "Two per Page". Each of these categories will present options for portrait or landscape, and optional areas for adding text.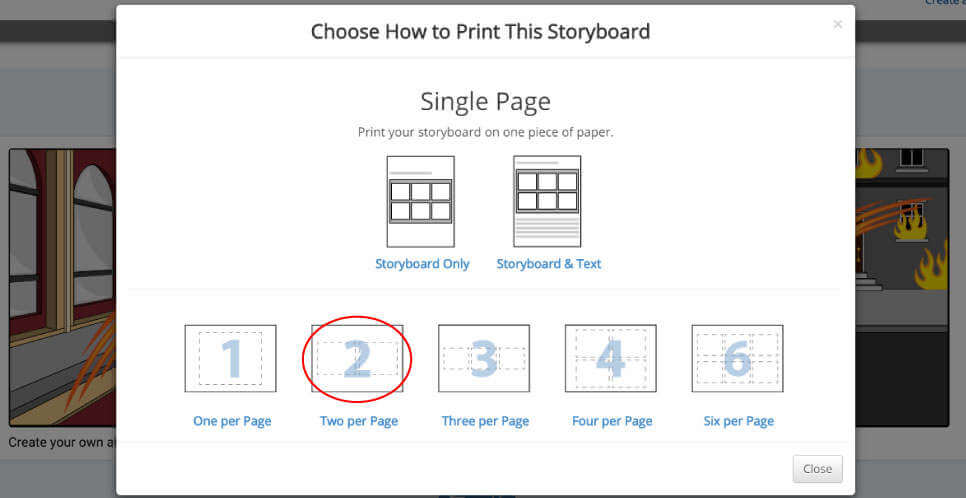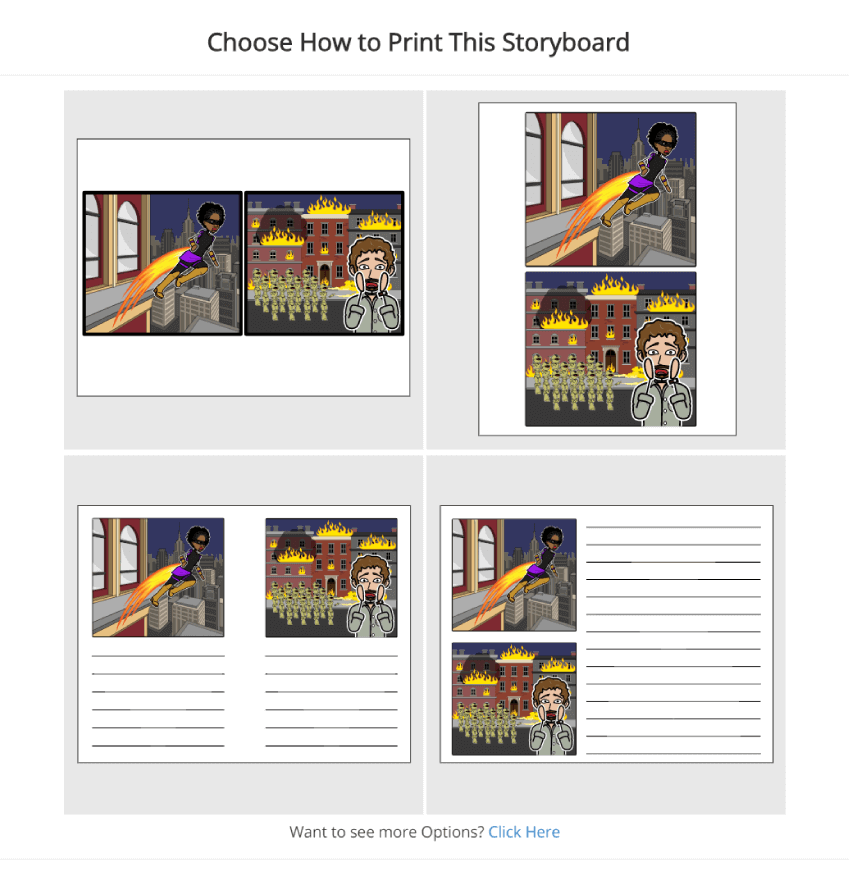 Frequently Asked Questions About Printing
My storyboard is printing really small, how can I make it bigger?
You can choose to print it landscape (if 6 or less cells) or you can print multiple pages and choose your desired number of cells per page.
Why isn't the print dialog popping up?
You may have a pop-up blocker that is restricting the content, try disabling it and hitting print again.
I just want to print the image of the storyboard, I don't want the title.
Download an image of your entire storyboard as a PDF or high resolution image. Once you have the file, open and print!
*(This Will Start a 2-Week Free Trial - No Credit Card Needed)