Lesson Plans and Activities
Explore our standards-based teacher lesson plans and activities for all subjects and classroom levels!
We have over 3,000 ready-to-use and creative online lesson plans and activities! Created by teachers, our resources are aligned with Common Core standards and are guaranteed to bring out the best in your elementary, middle, and high school students.
Storyboard That provides simple one-step-prep! All you have to do is copy the activities that you would like to use, and they will be saved directly to your teacher dashboard. From there, you can use the directions, templates, and examples as is, or customize the lessons to meet your specific needs and ideas.
Lesson Plans by Subject
Featured Lessons
Using Storyboard That's Educational Activities for Students
All of our lesson plans and activities include basic directions, a blank template, and a completed example that teachers can choose to show or not to show their students. Many of our activities have pre-made rubrics that teachers can use as a guide for grading their students' storyboards. Everything can be customized to fit your ideas and desired objectives, as well as the unique needs of your students.
How To Copy an Activity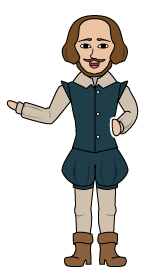 Choose one of the many resources at your fingertips!
Click on the "Copy Activity" button. It will automatically copy the activity to your teacher dashboard.
Customize the directions, template, example, and rubric as you please, or leave the activity just as it is!
Assign the activity to as many classes as you'd like.
Not ready to assign the activity just yet? Simply click the blue "Hide Assignment" button, making it easy to use at a later date.
By clicking the green "View As Student" tab, you can see the assignment exactly how your students will see it. You can also click the "View Student Work" tab to watch your students work in real time!
Need help with copying assignments? Reach out to Support@StoryboardThat.com or (US) +1-617-607-4259.
*(This Will Start a 2-Week Free Trial - No Credit Card Needed)