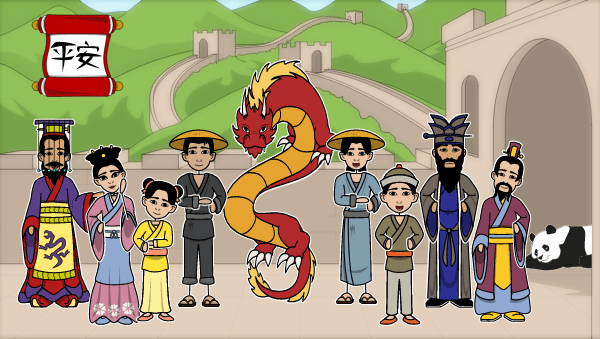 These creative lesson plans for teachers contain completed student examples and storyboard templates that you can copy and tailor to your students.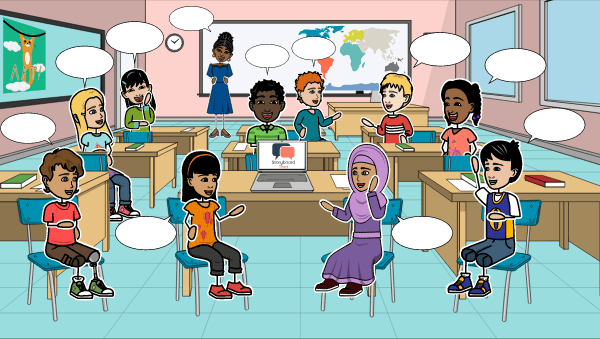 Copy these storyboards to your account and edit however you choose. These storyboards can be later added to assignments.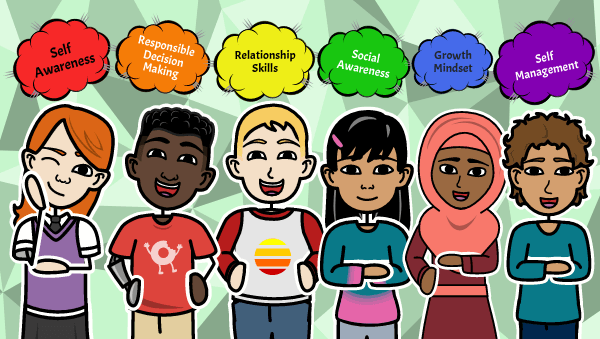 Looking for even more fun ideas and resources? These articles will help inspire you!
Our team of former teachers created teaching resources to save you time in your planning process! Students will be thoroughly engaged and excited to create plot diagrams, timelines, posters, and more. Our storyboard lessons, storyboard resources, and lesson plans ideas will sure to save time and make students love learning!
These creative lesson plans for teachers and storyboard exercises for students contain completed student examples and blank storyboard templates that you can tailor to your students. They are aligned with the Common Core Standards, and offer a wide selection of art, tools, games, technology, and other teacher resources for learners of every grade level. Copy activities and use with your class, or use these storyboard ideas as inspiration.
Storyboard That has an extensive library of templates that are customizable and adaptable to save you time and help you build your teaching learning activities! Our huge collection of printable worksheets and posters are just what you need to enhance the engagement of children of all grade levels. Our templates focus on specific subjects such as literacy, math, technology, science, and social studies, and are the perfect materials to add to your curriculum. Templates can be customized in the Storyboard Creator to be whatever you need. Choose a worksheet, poster, or storyboard template to start creating!
Featured Resources
Our team of educators have created hundreds of lesson plans, activities, worksheets, and posters for all subjects and topics, from plot structure to addition worksheets, so that you, the extremely busy teachers, don't have to recreate the wheel! We have storyboard lesson plans for high school, middle school, and elementary school. All of our lesson plans and activities include a completed example, a blank template, basic directions, and a rubric. Everything can be edited to fit the needs of your students and your objectives. Storyboard teaching makes any lesson plans activity fun and engaging!
Using these premade resources is easy! Click on the "Copy Activity" button of the activity you want to copy to your teacher dashboard. You can make any edits you choose, assign to specific classes, and view the assignment as the students will view it. You can also "hide" the assignment so students cannot view it yet, making it easy to use the activity at a later date. When it is time for your students to begin, all they have to do is click the "Start Assignment" button from their student dashboard. Don't wait! Start using our teacher resources and teaching and learning material today!
Looking for even more fun ideas and resources for using Storyboard That in the classroom to enhance student understanding? From appsmashing to worksheet creation, these articles will help inspire you!
These free resources are a great way to introduce students to different mythological figures, famous people, genres of literature, innovations, and more! Use our picture encyclopedias to teach during your instruction, or they can serve as a starting point for a biography, research project, or introduction to a lesson. Kids can explore and enhance student understanding, and teachers can gain some new teaching ideas with our huge selection of information, people and innovations to choose from. Click on one of the links below to view the available topics!
Teacher Resources FAQs
How do I use the teacher resources?
Our teacher resources can be used in many ways. Worksheet and poster templates can be copied, customized, and saved then printed or used digitally. Our teacher guide activities can be copied and customized, and assigned to students directly from your teacher dashboard. Last but not least, our educational articles and Picture Encyclopedias can be used to learn about people, current educational practice and topics, and historical events.
How do I copy an activity?
Have you found a premade activity that you would like to use with your students? We are so glad! To copy an activity, simply click any of the "copy activity" buttons. This will bring you to the assignment page, where you can edit and customize anything that you'd like.
For more detailed instructions, check out our educational article on How to Copy Activities.
How do I post assignments for my students?
To assign an activity to students, simply copy the link to your assignment to share it directly however you communicate with them. If you use Google Classroom, you can just click the "Share to Google Classroom" button, and follow the prompts from Google to post.
Check out our Help Center for detailed instructions on how to post assignments.
What will my students see when they click on the assignment link?
When students click on the assignment link, they will be brought directly to their assignment page. They will have access to the rubric, the instructions, the blank template(s), and if enabled, the completed example. Note: teachers can decide whether or not to show the completed example on their assignment page.
In order to see the assignment exactly how your students will see it, you can click on the green tab on the assignment page that says, "view as student".
How do I create a rubric?
Most of our premade activities come with rubrics that you are free to use and edit, saving you the time and effort of making your own from scratch. However, if you prefer to make your own, you can make rubrics from Quick Rubric for free.
Visit the Help Center for how to create a rubric for an assignment.
How do I view student work?
Real time viewing is here to stay at Storyboard That! To view your students' work as they are working, simply go into the assignment that you would like to see, and click on the middle tab that says, "View Student Work". A list of students will appear on the left; simply click on the student's name to see their work live.
Another way to view all of the work done by a particular student is to go into the "manage students" page from your teacher dashboard. A list of all of your students will appear, along with their username, password, number of storyboards, and more. Click on the student's name or the number in the storyboards column to see all of that student's work.
Visit our Help Center for more detailed instructions on how to view student work.
How do I add a template to an assignment?
Once your assignment has been created, you can add as many templates to it as you want, making it easier to differentiate to fit the needs of all of your students. To add a template to an assignment, start in the "Edit Assignment" tab of the desired assignment. Scroll down until you get to the templates section, and click on "Add Template From Your Storyboards" if you have a template already made or copied. You can also create a new template from scratch using one of the many layouts in the storyboard creator.
See our Help Center for more detailed instructions and screenshots on adding a template to an assignment.
More Frequently Asked Questions about Teacher Resources!
How do I differentiate activities?
One very simple way to differentiate your or our premade activities is to add multiple templates to the assignment. You may want to have one template with space for a lot of writing, one with no writing, one that has a cell already completed, one that has writing already done and students just have to add images, etc. You could also include a variety of template layouts for students to choose from, or provide templates with fewer cells to complete. The options are endless!
Check out our educational article on Differentiated Instruction with Storyboard That!
Can students collaborate on an assignment?
They sure can! Real-time collaboration is one of best and newest features. To allow students to work together on the same storyboard, teachers must click on the "allow students to collaborate on this assignment" button on their assignment page.
Check out our Help Center for more detailed instructions on student collaboration. You can also check out our article on Real-Time Collaboration for more information and video tutorials.
How do I create an assignment from scratch?
Our assignment wizard makes creating an assignment as easy as 1, 2, 3! Simply click on the "create my first assignment" or "create another assignment" button from your teacher dashboard. Follow the wizard through the process by clicking the "next" button as you complete each step. If you don't have a template or example to add to the assignment, you can always go back and add them once you have them in your storyboard library. You are able to edit any part of your assignment at any time.
Check out our video tutorial for more detailed instructions!