https://www.storyboardthat.com/lesson-plans/ancient-mesopotamia/my-code
Activity Overview
After students learn about Hammurabi's Code, they can develop their own code of laws! Teachers can give examples about what their code would be, allow students to brainstorm, and then write up their code on the template using images from the creator to enhance their poster.
Due Date:
Objective: Write your own code of laws!
Student Instructions:
Write a code of laws in an "if, then" format like Hammurabi's code.
Add appropriate words and images to enhance your poster. To find images related to ancient Mesopotamia, type "Mesopotamia" into the search bar.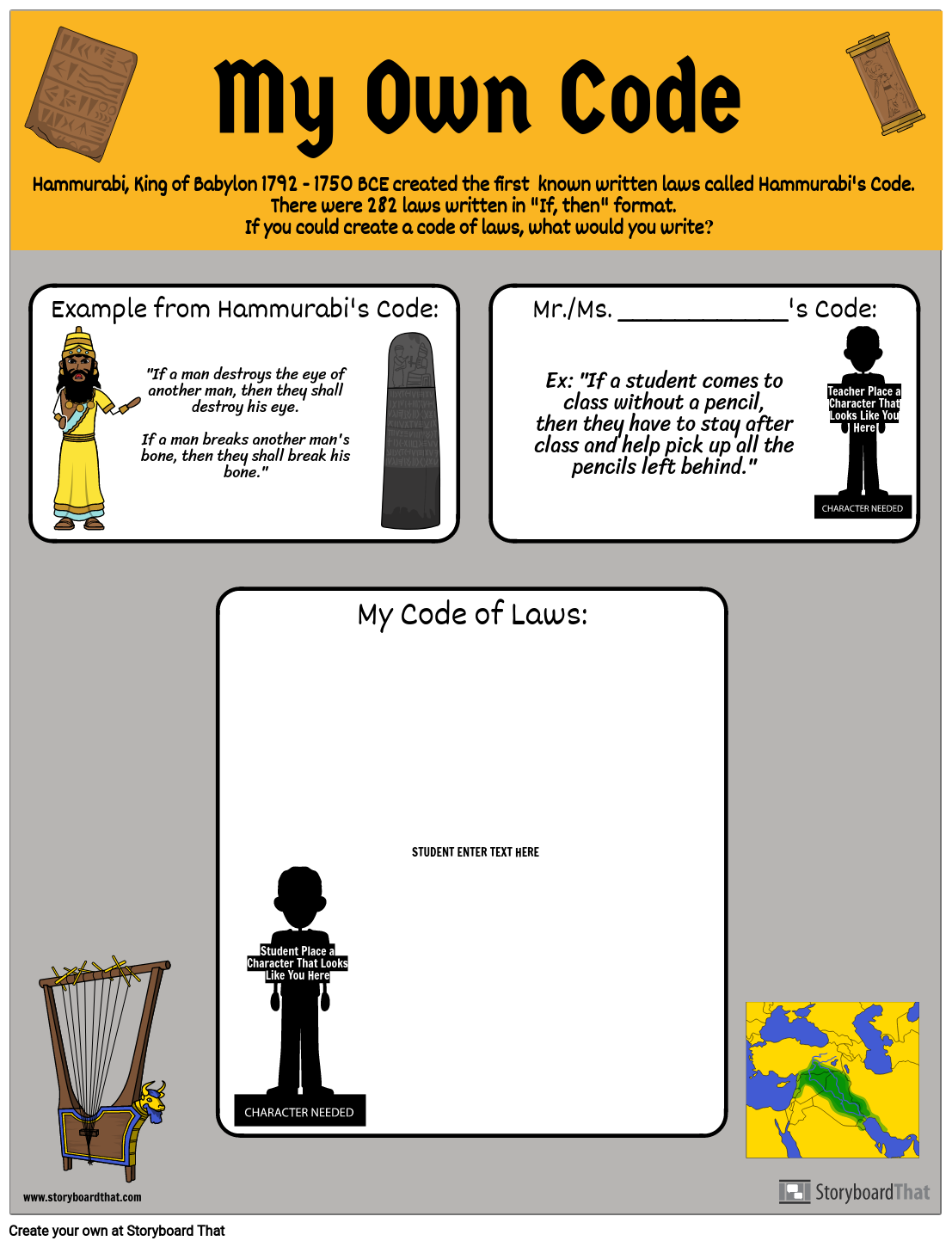 *(This Will Start a 2-Week Free Trial - No Credit Card Needed)
https://www.storyboardthat.com/lesson-plans/ancient-mesopotamia/my-code
© 2022 - Clever Prototypes, LLC - All rights reserved.
StoryboardThat is a trademark of Clever Prototypes, LLC, and Registered in U.S. Patent and Trademark Office