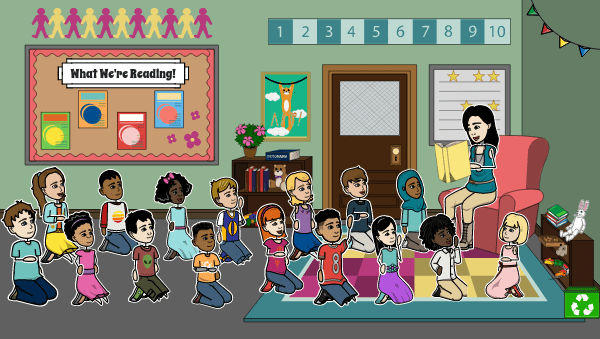 Engaging students with personable, meaningful, and heart-warming Read Alouds at the beginning of the year helps build community while working on general classroom behaviors and expectations. This is also a great way to introduce kids to the Storyboard Creator! The following lessons are suitable for grades K-6 and include a Read Aloud suggestion along with a follow-up storyboarding activity.
Student Activities for Back to School Read Alouds
Back to School Read Alouds for Grades K-6
Using read alouds with your students is a positive and effective way to begin the school year! They help reinforce class rules about listening skills and can spark meaningful class discussions about community, diversity, friendship, and expectations. Research has shown that using read alouds in the upper grades, as well as lower, is a powerful way to increase engagement as well as improve vocabulary and comprehension skills. The following books are highly recommended by teachers and include a StoryboardThat activity, though teachers can modify the activity to fit their chosen read-aloud story.
Schedule a free Guided Session with us to become a Storyboard That pro!
*(This will start a 2-Week Free Trial - No Credit Card Needed)