https://www.storyboardthat.com/lesson-plans/canadian-history-1800s/orange-shirt-day
Activity Overview
Orange Shirt Day is a day in Canada to acknowledge the trauma of the residential school systems. In this activity, students will create a spider map that highlights important facts about Orange Shirt Day. By using a 5Ws graphic organizer, students can easily answer questions like who, what, when, where, and why. In this case, students may also answer the question "how?"
What is Orange Shirt Day?
When is it observed?
Where were Residential Schools and where is Orange Shirt Day observed?
Why was Orange Shirt Day created?
How do people honor Orange Shirt Day?
Due Date:
Objective: Create a Spider Map highlighting important facts about Orange Shirt Day.
Student Instructions:
Click "Start Assignment".
For each cell, answer the question with a 1-3 sentence description.
Create an illustration that represents each answer using appropriate scenes, characters, and items.
Save often!
Requirements: Answers to 5 questions about Orange Shirt Day as well as appropriate illustrations for each.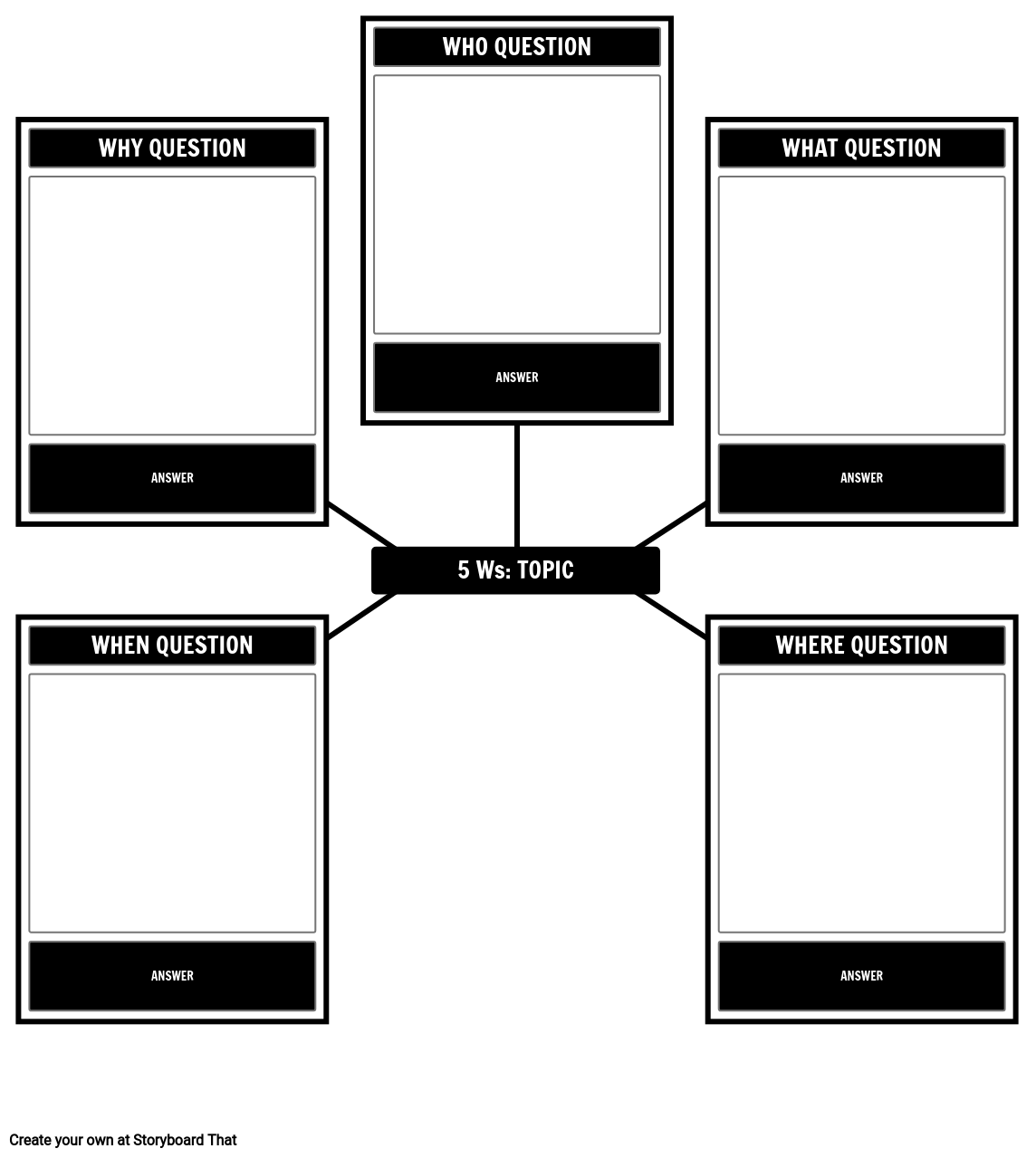 *(This will start a 2-Week Free Trial - No Credit Card Needed)
https://www.storyboardthat.com/lesson-plans/canadian-history-1800s/orange-shirt-day
© 2021 - Clever Prototypes, LLC - All rights reserved.