https://www.storyboardthat.com/lesson-plans/five-people-you-meet-in-heaven-by-mitch-albom/theme-connection
Activity Overview
Throughout the novel, Eddie learns five important lessons from his five people:
All people are connected
Sacrifice is essential
The importance of forgiveness
Love never dies
The purpose of his life, which in Eddie's case was to keep children safe
These are important lessons that help Eddie come to terms with his past so that he can be at peace in Heaven. Have students think about people in their own lives whom they have learned important lessons from. Ask students to pick three people they would like to meet in Heaven, and what kinds of lessons they would teach them. Then, have them decide what their own Heavens would look like. Put these elements into a five-cell spider map, like the one below.
Student Example for My People, Their Lessons, My Heaven Activity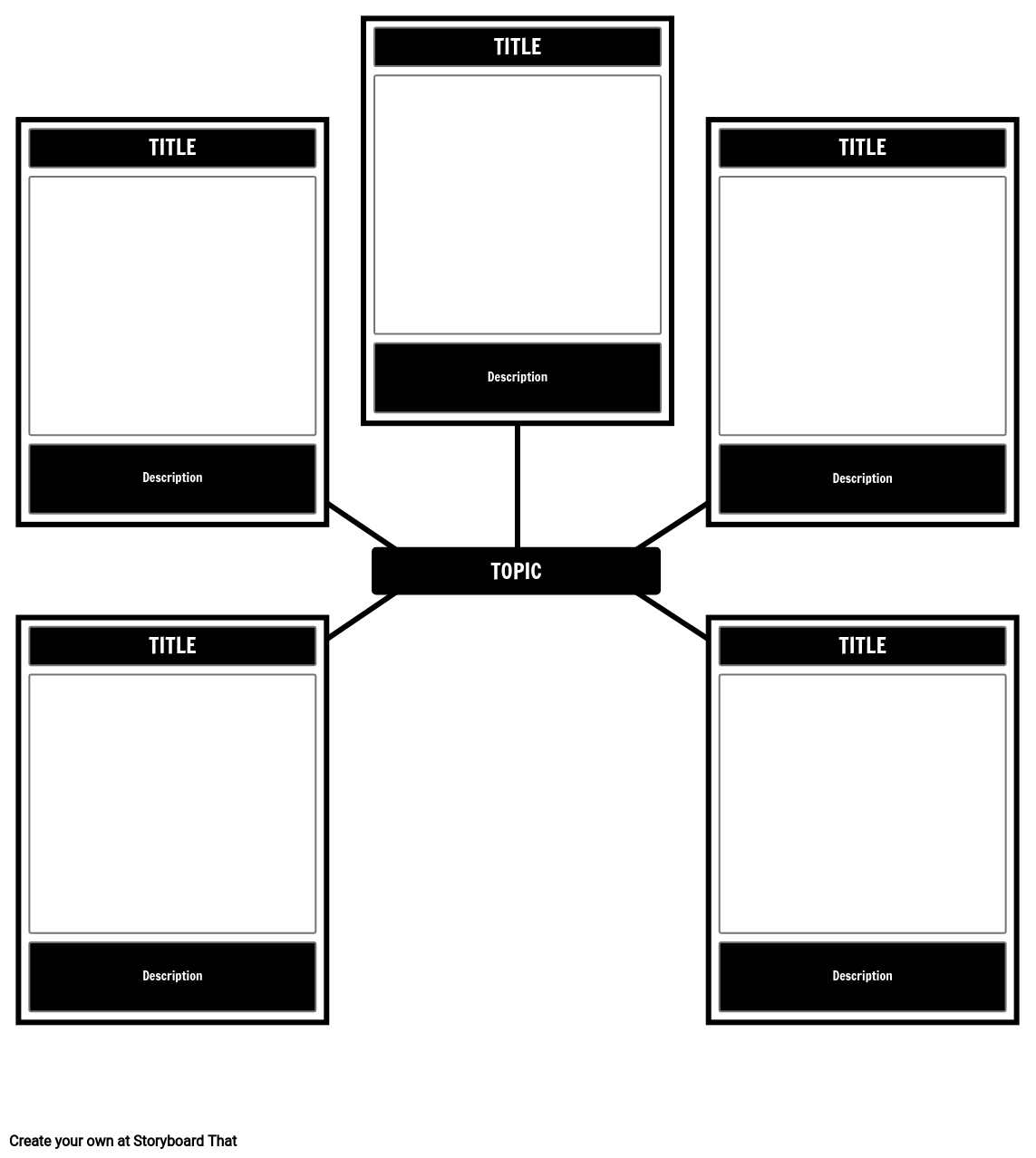 Lesson Plan Reference
Grade Level 9-10
Difficulty Level 3 (Developing to Mastery)
Type of Assignment Individual or Partner
Type of Activity: Modern Day Adaptations: Parody and Satire
Common Core Standards
[ELA-Literacy/W/9-10/2] Write informative/explanatory texts to examine and convey complex ideas, concepts, and information clearly and accurately through the effective selection, organization, and analysis of content
[ELA-Literacy/W/9-10/4] Produce clear and coherent writing in which the development, organization, and style are appropriate to task, purpose, and audience. (Grade-specific expectations for writing types are defined in standards 1–3 above.)
[ELA-Literacy/W/9-10/6] Use technology, including the Internet, to produce, publish, and update individual or shared writing products, taking advantage of technology's capacity to link to other information and to display information flexibly and dynamically
*(This will start a 2-Week Free Trial - No Credit Card Needed)
https://www.storyboardthat.com/lesson-plans/five-people-you-meet-in-heaven-by-mitch-albom/theme-connection
© 2021 - Clever Prototypes, LLC - All rights reserved.