https://www.storyboardthat.com/lesson-plans/narrative-of-the-life-of-frederick-douglass/myth-vs-reality
Activity Overview
One of Douglass's main goals throughout his narrative is to debunk a number of claims slavery supporters commonly used to justify slavery. Douglass chooses his topics carefully in order to respond to popular misconceptions. Using a T Chart, students can identify and share the myths Douglass uses to strengthen his abolitionist argument. They will depict the pro-slavery myths Douglass attacks in one column and contrast it with depictions of the realities that Douglass explains. Students can accompany the storyboards with explanations in their own words or specific quotations from the narrative.
Extended Activity
As an extension, have students do further research into the myths and realities of slavery using other first hand accounts like Olaudah Equiano's autobiography. Students can add to their T-Chart or create a new one.
Student Instructions
Create a storyboard illustrating the myth vs. reality of slavery.
Click "Start Assignment".
In one column, describe the myths/pro-slavery views Douglass identifies.
In the other column, describe the realities using direct quotes from the text or your own words.
Create illustrations for each cell using appropriate characters, items, and scenes.
Save and submit your storyboard.
Lesson Plan Reference
Grade Level 6-12
Difficulty Level 3 (Developing to Mastery)
Type of Assignment Individual, Partner, or Group
Common Core Standards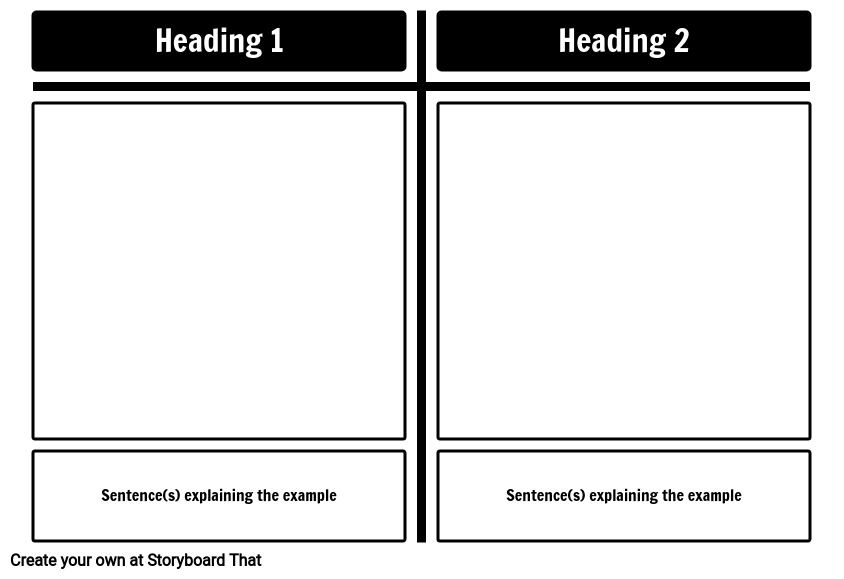 *(This will start a 2-Week Free Trial - No Credit Card Needed)
https://www.storyboardthat.com/lesson-plans/narrative-of-the-life-of-frederick-douglass/myth-vs-reality
© 2021 - Clever Prototypes, LLC - All rights reserved.