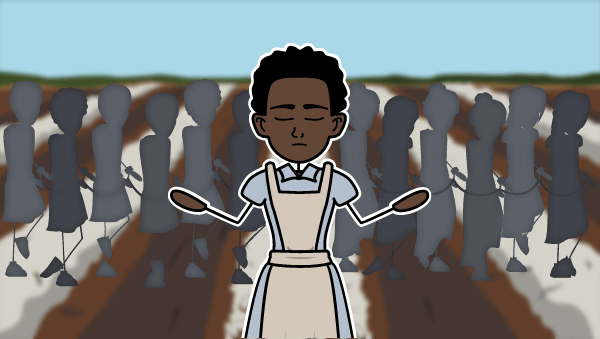 "Still I Rise" was published in 1978 in Maya Angelou's book of poems And Still I Rise. It is an inspirational and empowering poem about overcoming injustice and prejudice. The use of rhyme and repetition in this poem creates a powerful rhythm when reading aloud, and the voice is strong and confident. Although written with slavery and civil rights in mind, this poem can apply to anyone who has been oppressed, treated poorly, or bullied; it is about not letting others get you down, and rising about the cruelty. This poem can be studied on its own for Social Emotional Learning, or can be taught as part of a poetry unit.
Student Activities for Still I Rise
Maya Angelou
Born on April 4, 1928 as Marguerite Annie Johnson, Maya Angelou was an American poet, civil rights activist, and writer. She has written seven autobiographies/autobiographical fiction, which focus on her childhood and life as a young adult. Angelou had a difficult childhood and suffered horrible abuse at age 8 that led to her not speaking for almost 5 years. It was during this time that she discovered her love of books and words and her ability to remember things and take in the world around her. As a young adult, she danced and sang. She also changed her name to Maya Angelou, as it was more distinct and memorable. Angelou was an active part of the Civil Rights movement, and was close with Malcom X and Dr. Martin Luther King, Jr. She died on May 28, 2014 at the age of 86.
Essential Questions for Still I Rise
Why do you think the poet used so much repetition?
How does this poem relate to the struggles of African Americans in the past and present?
What is the theme of this poem?
How does this poem make you feel?
Find these lesson plans and more like them in our
Middle School
Category!
*(This will start a 2-Week Free Trial - No Credit Card Needed)