https://www.storyboardthat.com/lesson-plans/the-westing-game-by-ellen-raskin/wanter-poster
Activity Overview
A fun way to enter into the Westing mystery is to have students make predictions about the various "criminals" alluded to in the novel. These include Westing's murderer along with the bookie, the bomber, the thief, and the mistake. Have students use the poster layout to create a Wanted poster for the heir that they suspect in one or more of these roles. Suggest using textables to add important information about the character, including physical description, motive, evidence, or suspicious quotations. For fun classroom decorations, don't forget to print off the posters!
Teacher note: Add additional template options to the project by visiting our Wanted Poster template page!
Example The Westing Game Wanted Poster
WANTED FOR MURDER: BERTHE ERICA CROW
AGE:
57
OCCUPATION:
Cleaning woman
MOTIVE:
anger toward her ex-husband
EVIDENCE:
All the clues in Westing's will point to her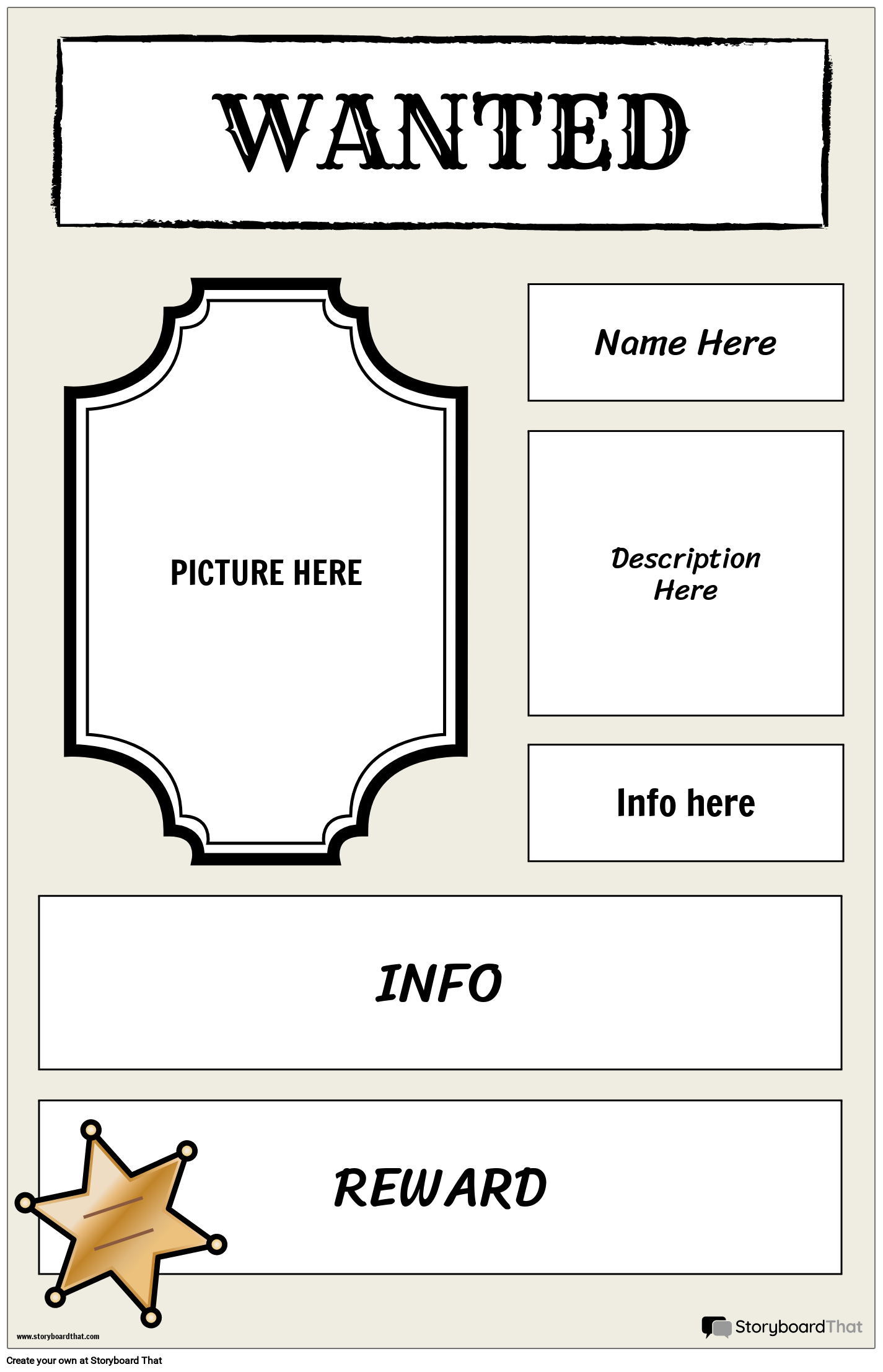 Lesson Plan Reference
Grade Level 6-8
Difficulty Level 3 (Developing to Mastery)
Type of Assignment Individual or Partner
Type of Activity: Wanted Posters
Common Core Standards
*(This will start a 2-Week Free Trial - No Credit Card Needed)
https://www.storyboardthat.com/lesson-plans/the-westing-game-by-ellen-raskin/wanter-poster
© 2021 - Clever Prototypes, LLC - All rights reserved.