https://www.storyboardthat.com/pilots
Bring Storyboard That to your school or district with our 5-week pilot program! Get unlimited access to Storyboard That at NO CHARGE for 5 weeks. Request a pilot for your school or district below and we will be in contact to set up!
Pilot Details
5 Weeks to Explore Storyboard That
Unlimited Students
Clever and Google Classroom Rostering
Professional Development Available
Completely FREE
In order to qualify for a pilot program for Storyboard That, all requests must include at least 3 teachers within the same school or district. We are happy to work with you if you have special requests.
Request a Pilot
Questions?
Contact us at hello@storyboardthat.com or schedule a time to speak with one of our staff members!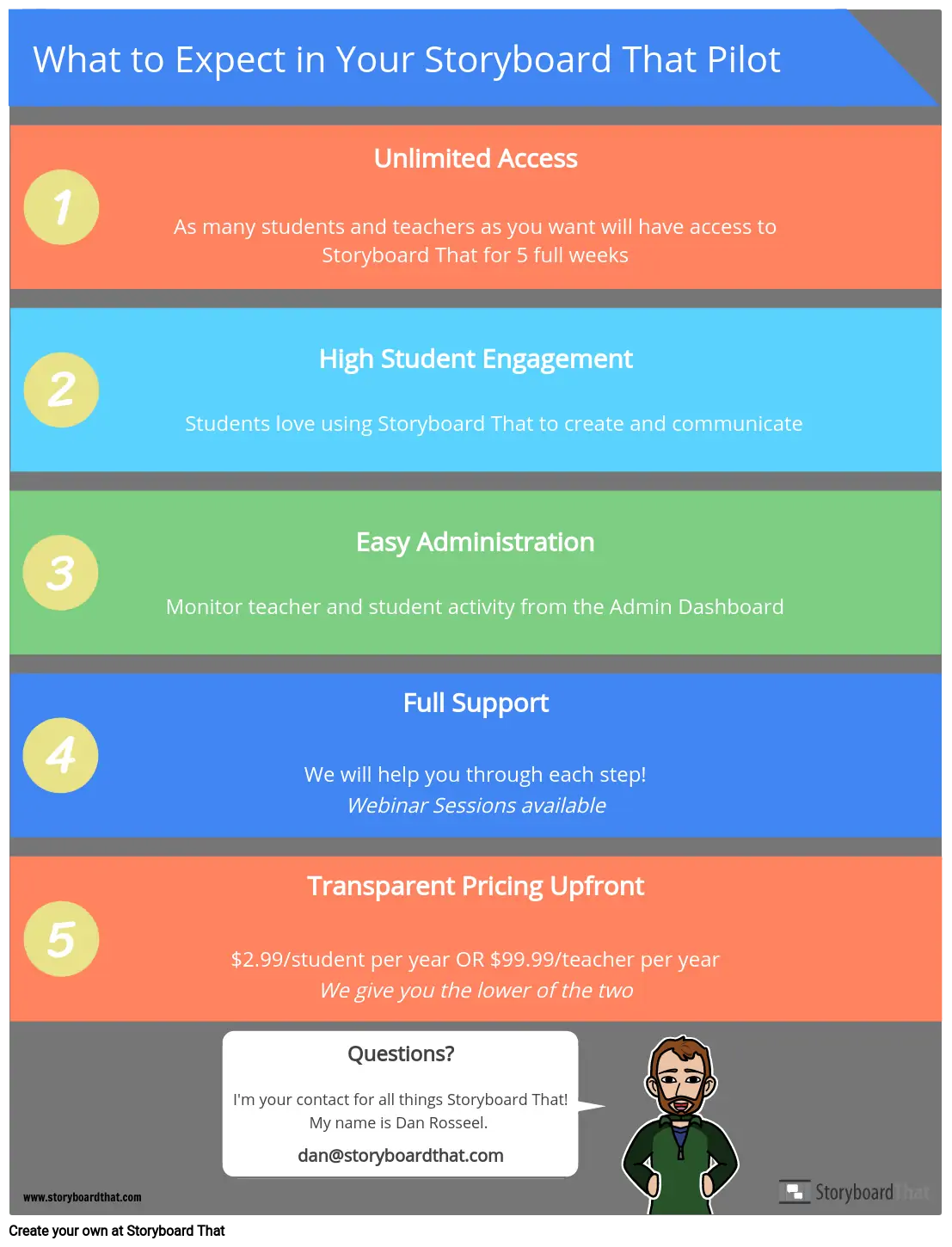 Single Teacher
As low as /month
Department
As low as /month
School/District
As low as /month
*(This will start a 2-Week Free Trial - No Credit Card Needed)
https://www.storyboardthat.com/pilots
© 2020 - Clever Prototypes, LLC - All rights reserved.
Over 13 Million
Storyboards Created