https://www.storyboardthat.com/lesson-plans/amigo-brothers-by-piri-thomas/story-elements
Activity Overview
As students learn more about elements of literature, they are often asked to draw connections between these elements. Storyboards can be a great way for students to demonstrate an understanding of the way these elements interact. For this storyboard, students can explain connections between characters and plot, setting and mood, plot and the theme, characters and theme, or the setting and plot. Have students depict pairs of elements side by side and explain their connections underneath them. The sample storyboard illustrates the connection between characters and plot and setting and mood.
Example "Amigo Brothers" Story Elements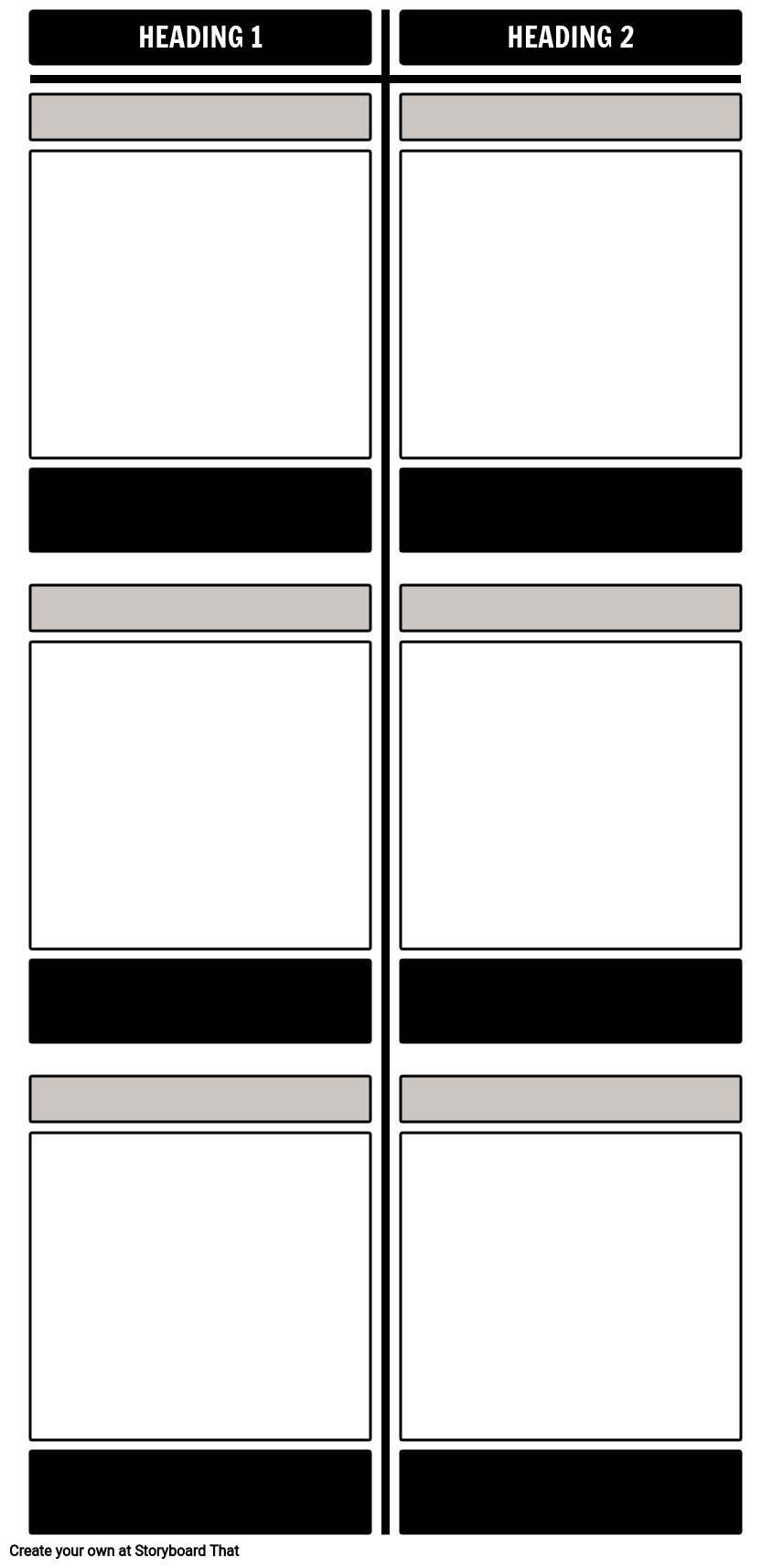 Lesson Plan Reference
Grade Level 6-8
Difficulty Level 5 (Advanced / Mastery)
Type of Assignment Individual or Partner
Common Core Standards
[ELA-Literacy/RL/6/5] Analyze how a particular sentence, chapter, scene, or stanza fits into the overall structure of a text and contributes to the development of the theme, setting, or plot
[ELA-Literacy/RL/7/3] Analyze how particular elements of a story or drama interact (e.g., how setting shapes the characters or plot)
[ELA-Literacy/RL/8/3] Analyze how particular lines of dialogue or incidents in a story or drama propel the action, reveal aspects of a character, or provoke a decision
*(This will start a 2-Week Free Trial - No Credit Card Needed)
https://www.storyboardthat.com/lesson-plans/amigo-brothers-by-piri-thomas/story-elements
© 2021 - Clever Prototypes, LLC - All rights reserved.