https://www.storyboardthat.com/lesson-plans/early-humans/megafauna
Early Humans Megafauna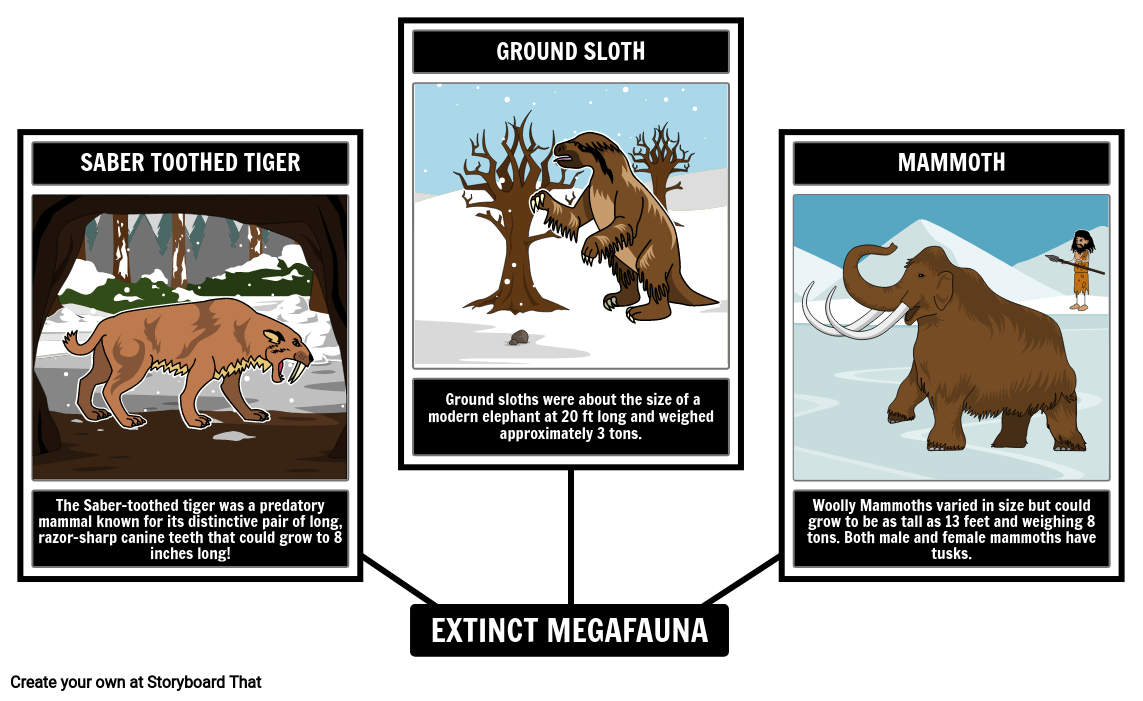 Activity Overview
During the time of early humans, there were fascinating animals that are now extinct like ground sloths, mammoths and saber toothed tigers. In this activity, students will create a spider map that describes and illustrates extinct megafauna. As an extension activity, students can research the modern day relatives of these great creatures, and describe how we interact with them now.
Lesson Plan Reference
Grade Level 6-8
Difficulty Level 1 (Introducing / Reinforcing)
Type of Assignment Individual or Partner
Common Core Standards
Due Date:
Objective: Create a spider map describing 3 different animals that lived during the time of early humans. Using school resources, conduct some research to learn more about ground sloths, mammoths, saber toothed tigers or other extinct megafauna.
Student Instructions:
Click "Start Assignment".
Create a 3 cell spider map with a header that names each animal, a caption that describes the animal and an illustration using appropriate scenes, animals and items. To find images that relate to Paleolithic times type "Early humans" or "Paleolithic".
Save and submit your storyboard.
Requirements: 3 animals, 3 illustrations, 3 captions.
3 Cell Spider Map


Single Teacher
As low as /month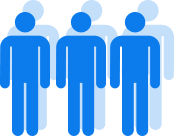 Department
As low as /month

School/District
As low as /month
*(This will start a 2-Week Free Trial - No Credit Card Needed)
https://www.storyboardthat.com/lesson-plans/early-humans/megafauna
© 2021 - Clever Prototypes, LLC - All rights reserved.
Over 15 Million
Storyboards Created