https://www.storyboardthat.com/lesson-plans/eating-disorders/warning-signs
Activity Overview
Disordered eating is something that is usually kept a secret. Some of these warning signs may be a cry for help and should not be ignored. In this activity, students will create visuals of the most important warning signs, which will help them identify them in real life. There are a few, small warning signs that you may be able to pick up on when someone is suffering when it comes to weight control. Some of them may be:
Preoccupation with weight, calories, fat content
Denial of hunger
Isolation when eating
Dramatic weight loss
Baggy clothing to hide weight loss
Comments about weight
Excessive exercise
Food rituals
Avoiding eating entirely
Use of bathroom directly after eating
Difficulty concentrating
Brittle nails and thinning hair
Frequent sickness and poor healing of wounds
Eating disorders do not discriminate based on gender, so making sure students do not make atypical storyboards is important. The students may select their warning signs from the list above, or the teacher can pre-select which ones they want students to use. It is important to stress to your students that creating disturbing scenes may be a trigger to themselves or others.
Student Instructions
Depict different warning signs of someone suffering from an eating disorder.
Click "Start Assignment".
In the left-hand column, identify and provide your own definition of the warning signs in two or more sentences.
In the right-hand column, create visuals of these signs with school-appropriate content.
Save often!
Lesson Plan Reference
Grade Level 6-12
Difficulty Level 3 (Developing to Mastery)
Type of Assignment Individual, Partner, or Group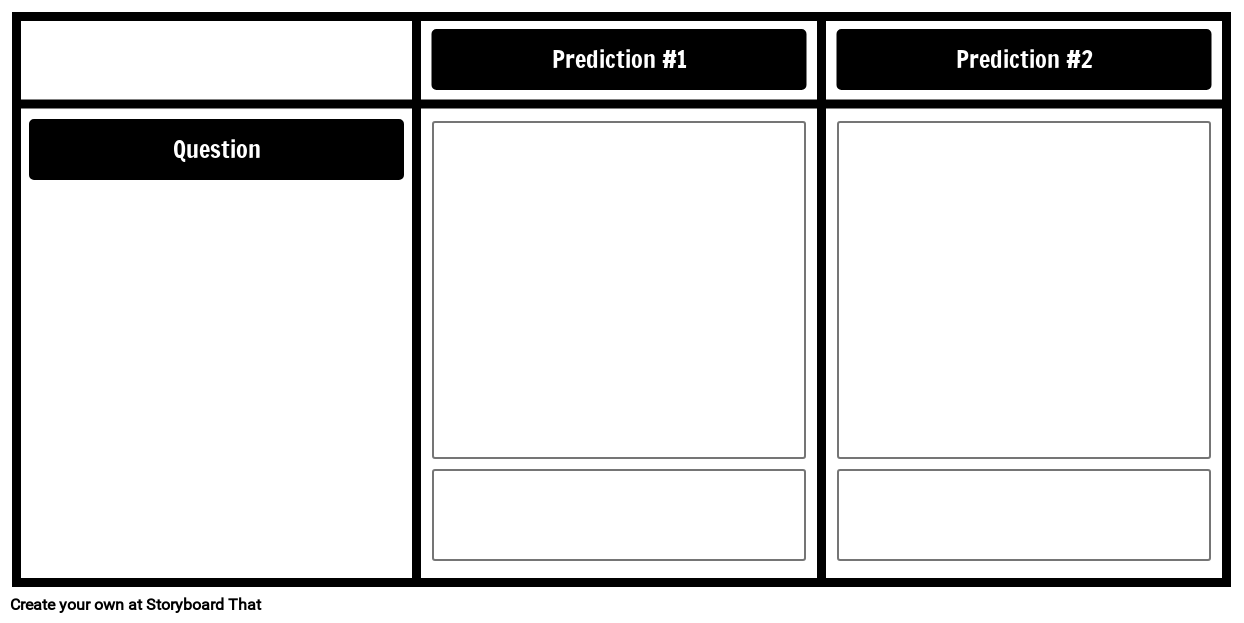 *(This will start a 2-Week Free Trial - No Credit Card Needed)
https://www.storyboardthat.com/lesson-plans/eating-disorders/warning-signs
© 2021 - Clever Prototypes, LLC - All rights reserved.