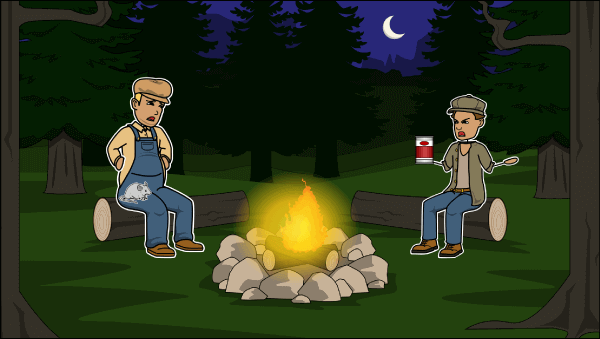 The American classic, Of Mice and Men, has seen a recent revival in middle and high schools. This lovable and tragic story of two friends leaves readers of all ages with profound questions about humanity, friendship, and loneliness. Explore the world of George and Lennie with this guide, packed with activities to bring this story alive.
Student Activities for Of Mice and Men
Of Mice and Men Summary
Of Mice and Men is a short novel by John Steinbeck about an unlikely pair of migrant workers in California. George and Lennie have little in common, and when most people meet the pair, they question why the two are together. George Milton is a small, smart man, while Lennie Small is large and strong, but has the mind of a child. Lennie's traits make him clumsy and unpredictable, and often get the two men into trouble.
The novel is about friendship, loneliness, and unfulfilled dreams. For George and Lennie, they hope to work hard, and save enough money to have a small farm of their own one day. When the two start at a new ranch, a man named Candy overhears their dream, and offers to throw in a large sum of money if he can join them. For the first time, George and Lennie see their dream within reach.
However, Lennie's developmental disability soon puts the friends in a predicament. Lennie accidentally kills his puppy, then, by chance, kills a woman on the ranch. The woman was the wife of the ranch owner, who had picked a fight with Lennie and lost. The rancher and a mob of enraged men set out to find and kill Lennie. Knowing what the mob will do, reluctantly, George kills Lennie first.
Essential Questions for Of Mice and Men
What are the attributes of a good friend?
Why are dreams important in life? What are your dreams or goals?
What can stand in the way of achieving your dreams?
Would you ever hurt someone you love, even if it were the best thing for them?
Other Activity Ideas for Of Mice and Men
Create storyboards that show specific causes and effects from OMAM.
Use a storyboard to depict one chapter at a time.
Create a public service announcement about the Great Depression.
Create a storyboard that depicts what life was like in the 1920-30s. Include fashion, cars, food, and more! Just try the search bar to find what you're looking for.
Add a presentation to any storyboard project.