A great presentation is engaging and often is different than any other presentation you've seen! It's so easy to create fun presentations and incorporate digital storytelling to help your audience get the most out of your message. Where can you get fun presentation ideas? Our extensive art library and handy export options will get you there. At Storyboard That, our goal is to help everyone tell their story. Whether it's in a classroom or a boardroom, we have several ways to help you make the most out of your storyboard. We have invested heavily in tools that will automatically create presentations in the format you want.
Storyboard Presentation Ideas
Here are some presentation tips, tricks, and toolbar widgets to make presenting a breeze. All these features are located on the toolbar under your completed storyboard.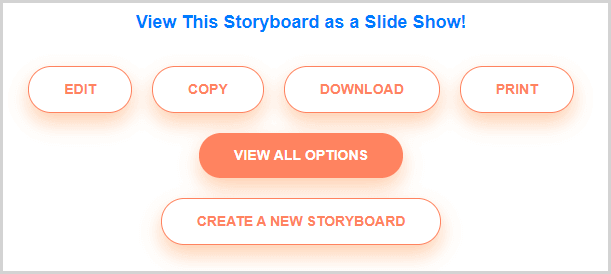 Live Slide Show
PowerPoint
Google Slides
Smart / Eno / Prometheus Boards
Keynote
App Smashing
Print and Show
Use the Slideshow Feature
Our Live Slide Show is a feature everyone loves because it is so simple to use. Just click the "Slide Show" button located on the toolbar below a storyboard. After clicking on the slide show button, you will notice that each cell of your storyboard will be magnified on your projector or computer screen. Using the arrow keys, simply navigate to the desired slide.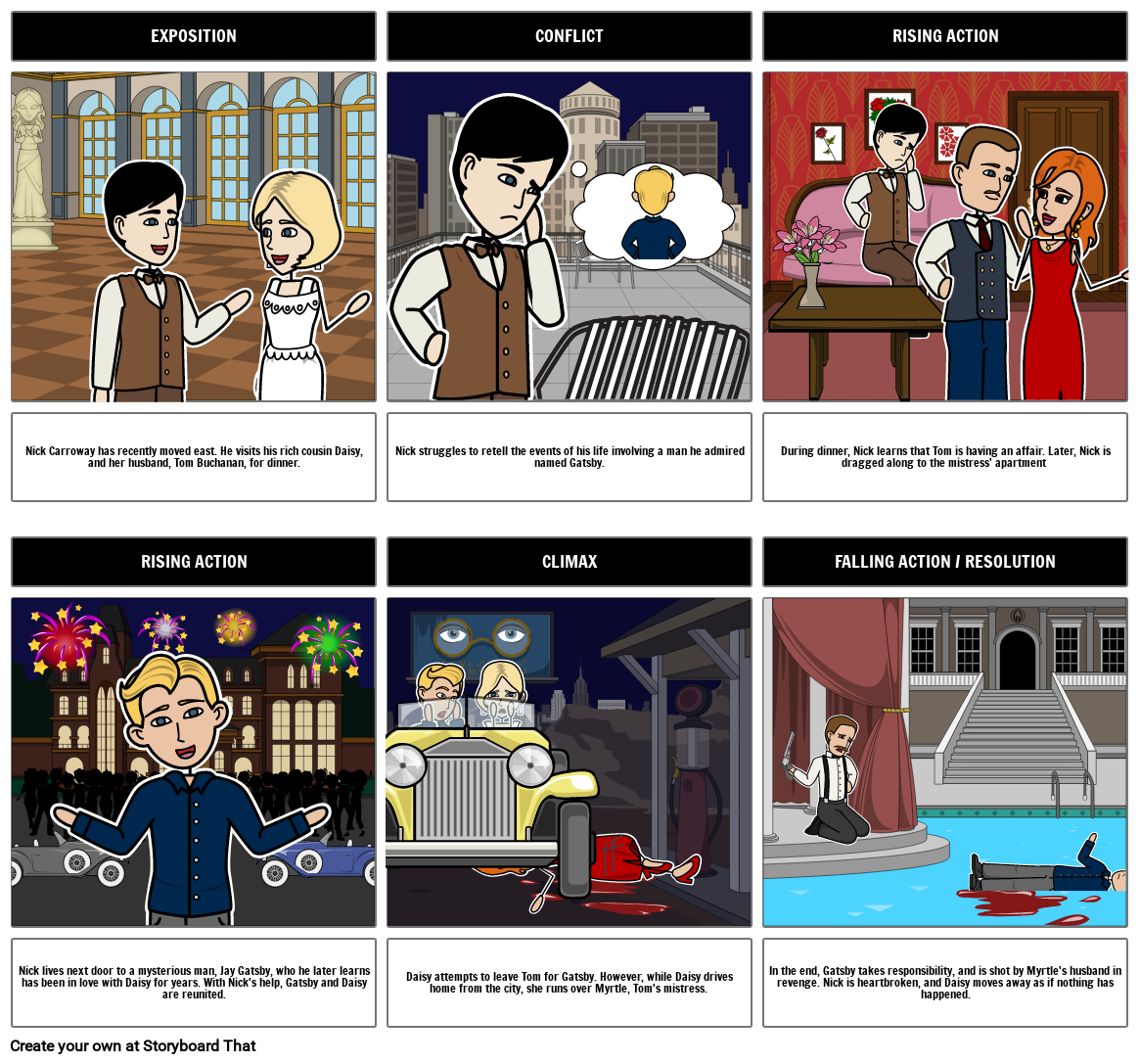 App Smashing - Download Images
Use the "Download Images" button to get high-resolution images. Perhaps you are looking to app smash Storyboard That with Glogster, Prezi, iBooks, or other great apps. Use the whole storyboard, or just a few cells, to create amazing projects and content that will blow the competition out of the water! For more information on using Storyboard That for app smashing, check out our article on app smashing!
Download to PowerPoint
If you wish to generate a PowerPoint from your storyboard, just click the "Download PowerPoint" button. The file will be sent to your email, or begin downloading in your screen, depending on your account type. Once it has finished, you may open the document. You will notice that there is a title page that is intentionally left blank, and then each slide after will contain one cell, and room for the text next to it. As you can see below, information from the storyboard is transferred to different parts of the slide automatically.
Example Storyboard Cell on a PowerPoint Slide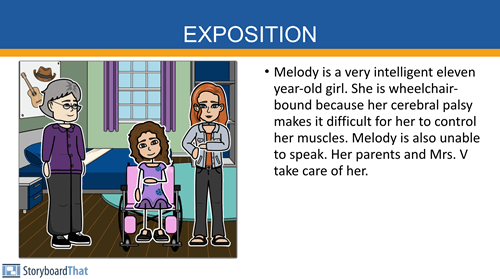 Convert and Use With Google Docs
To use with Google Docs, follow the procedure for PowerPoint. If you are using a Chromebook when you attempt to open the folder, you can right-click and select open with Google Slides. If you are using a PC, save the PowerPoint file to your computer, and upload the document to your Google Drive. Again, right click and select "Open with Google Slides".
Keynote
To present on Keynote, you can simply use the PowerPoint feature, and import into Keynote.
Projector Boards
Our storyboards are compatible with all projectors and Smart Boards. Because we are a web-based software, you can use touch screen, stylus, and other devices to project on Smart, Eno, or Promethean boards. Standard projectors also work just fine! Choose to show off all your slides at once, using the slide-show feature for one cell at a time, or show using PowerPoint or Google Slides!
Print and Present
Finally, to show off your storyboard, you can simply print them out! Using the "Print" button from the toolbar, you can print your storyboards and hang them on the refrigerator hall of fame. If you want to print one cell per page, you can download an image pack (see instructions above) and print each file.