When teachers ask me why they should use Storyboard That, one of the first things I say is something along the lines of, "Every student, whether they're at the top of the class or are struggling a bit, can use and LOVE Storyboard That." And it's true - because Storyboard That is so intuitive, it takes just minutes for students of all ages and abilities to understand how to use the application and start creating storyboards!
Even though the Storyboard Creator is so easy to use, some students need a bit more time getting started than others. Below, I provide a few ideas on how to help struggling students use and love Storyboard That! These tips are perfect for helping students get the most out of the lesson and aiding them in reading and writing comprehension.
Tips for Helping with Reading Comprehension
1. Incorporate Templates to Help Them Get Started
Often, struggling students just need a push in the right direction and then they take off running on their own! One way to give students a nudge is to create (or start to create) the assigned storyboard - whether that be a plot diagram, vocabulary chart, or timeline - and pass it along to students' Storyboard That accounts via a Template!
Students can then continue the storyboard by filling in the descriptions, adding pictures to go along with the descriptions you've already written, or a combination of the two!
Check out this example of a character map for The Tragedy of Romeo and Juliet. The teacher has created the storyboard with all of the key characters and filled in the first box as a guide. Then, students can continue to fill in important details about each character within their own Storyboard That accounts. This will not change the original that was created by the instructor - each student will essentially be editing his/her own copy. Cool, huh?!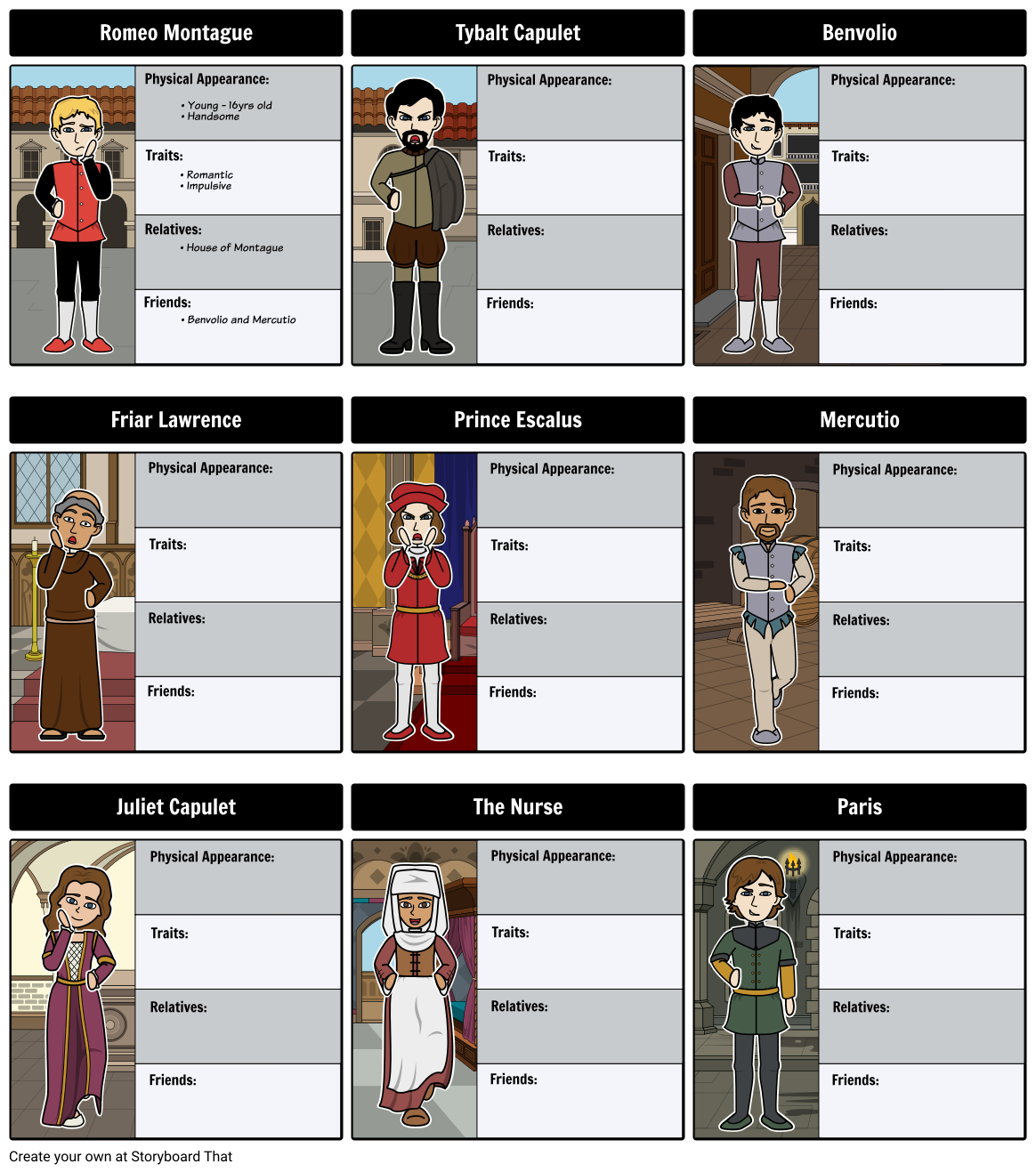 For a demo video on creating Templates, watch our YouTube video.
2. Use Our Lesson Plans for Inspiration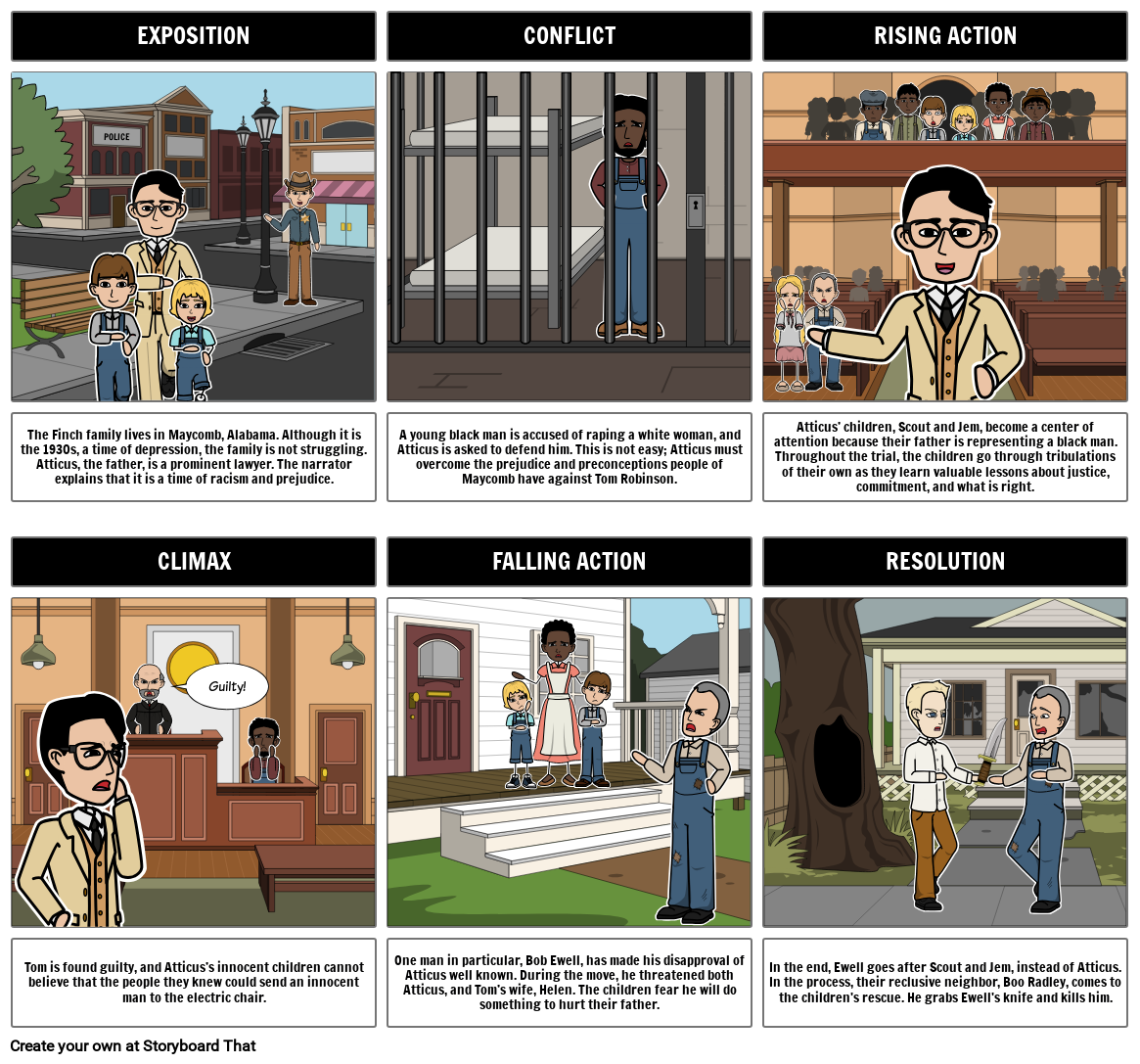 When starting a brand new unit, it can be difficult to know where to start - especially when you have students that may be struggling to keep up with students at the top of the class.
One way to get everyone on the same page at the beginning of a new topic is to share one of our many lesson plans with the class! Our lesson plans include a collection of activities that will help reinforce key topics - all using storyboards! From plot diagrams (shown above) to character maps to timelines of historic battles, the examples in our lessons plans are sure to inspire each of your students to create their own visual masterpiece!
You can present the lesson plan to your students using a projector or Smartboard, or print each activity and use them as handouts/worksheets!
Check out all of our lesson plans.
3. Use Story Starters to Help with Writer's Block!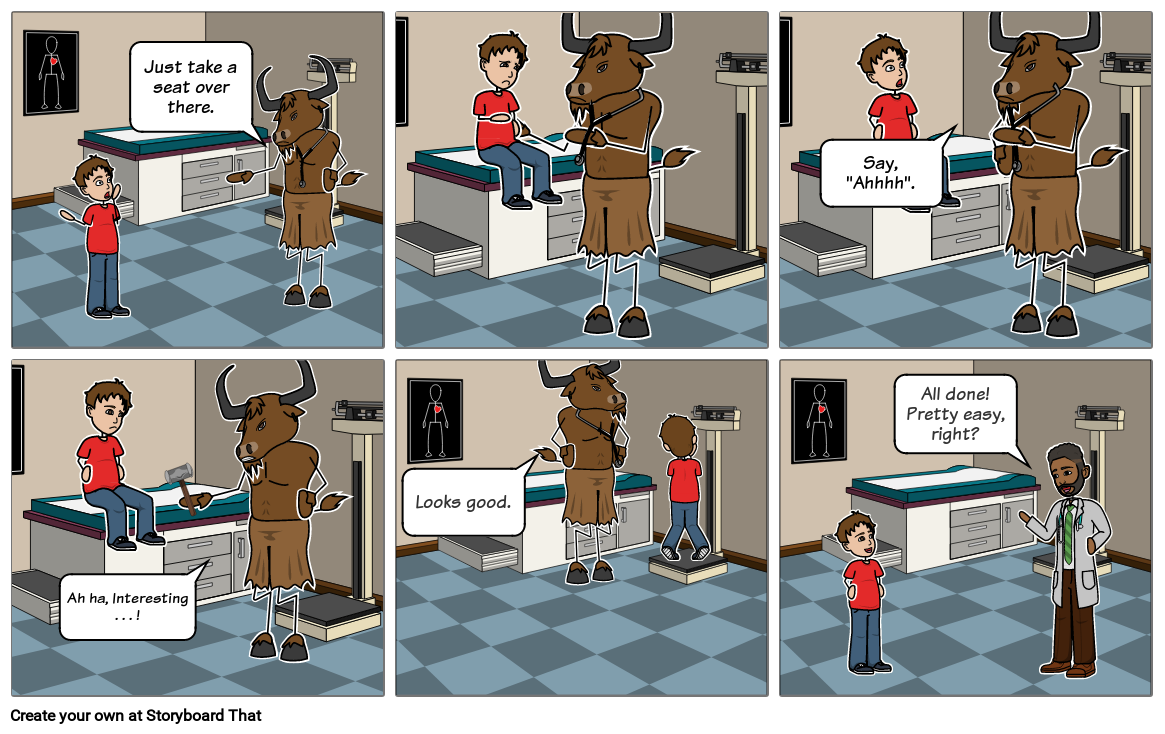 I'm sure your students - and maybe even sometimes you! - suffer from writer's block. Students who sometimes struggle to start the writing process would definitely benefit from our Story Starters!
Storyboard That has put together a free resource detailing how to incorporate storyboard-based Story Starters with your students. Story starters can help students brainstorm topics for creative writing assignments, essays, and projects! They are also a great way to get students in the writing mindset at the beginning of class.
To read more, check out our article on story starters.
We also have a collection of realistic and fantasy story starters on Teachers Pay Teachers!