At Storyboard That, we have come up with lots of fun ways to incorporate storyboarding into the classroom after reading. However, teachers emailed and asked for activities that students can take part in while reading. So, we are proud to present a chapter summary activity, the Chapter Recap. It's great to watch a story unfold, and now students can create a storyboard that shows what happened in each chapter, as they are reading. It's like a comic strip version of the novel!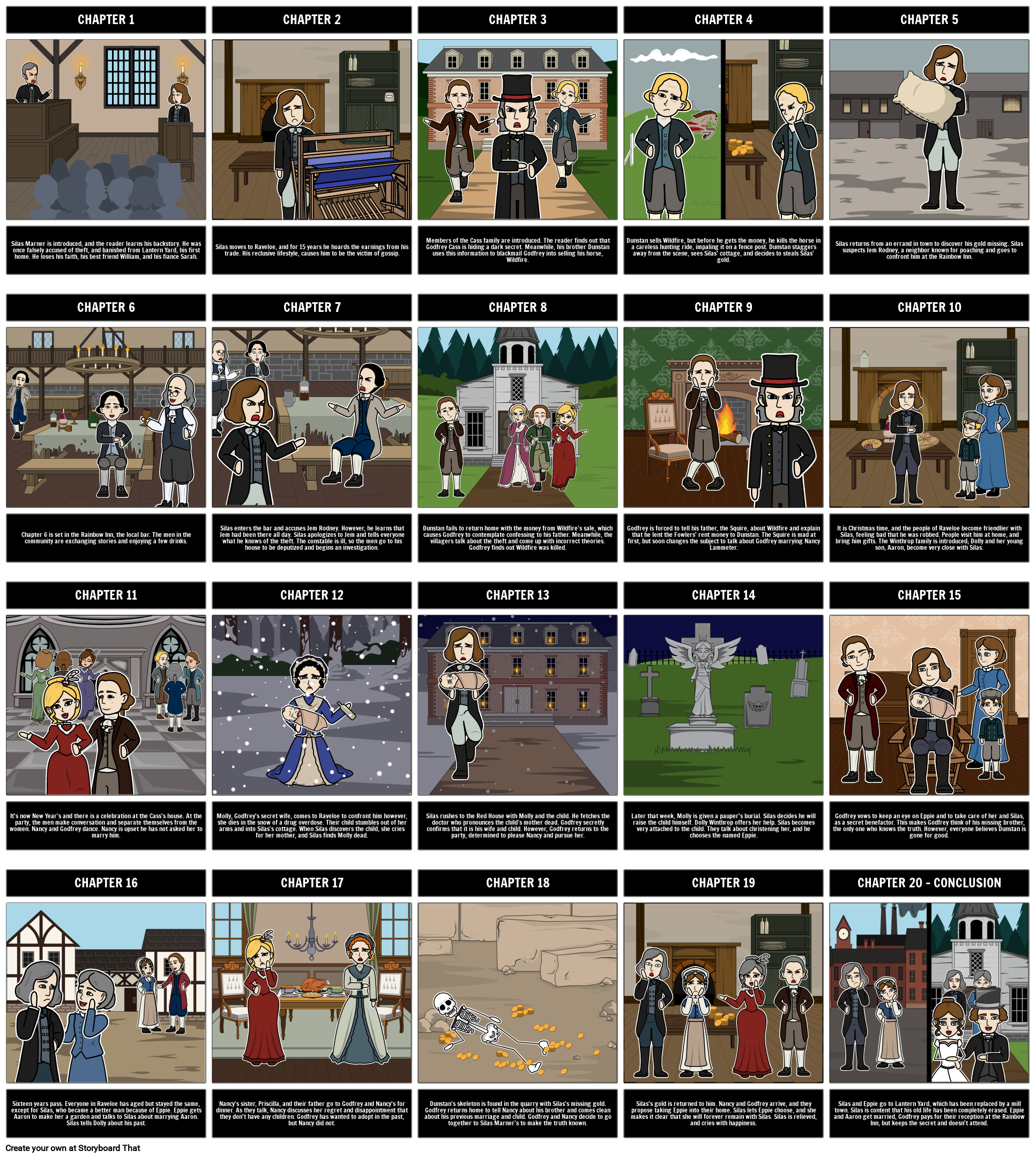 ---
Our Recommended Lesson Plan for Chapter Summaries
Overview of the Lesson
Summaries play a crucial role in helping students understand important plot points and development. With a chapter recap, students will recognize important characters, along with their traits and motivations, note important details of setting, and track rising action through events of high tension. When students depict these items for their chapter recap, they will understand the plot line and often make critical reading discoveries that will lead to deeper understanding.
Grade Level: 3-12
Standards
Although this lesson can be used for multiple grade levels, below are Common Core State Standards for Grades 9-10. Please see your Common Core State Standards for the correct, grade-appropriate strands.
Time
Introduction: 10 minutes. The activity is continued for the duration of the novel. We approximate that each cell should take 10-25 minutes to complete. The time ranges by age, reading level, and complexity of the text.
Lesson Specific Essential Questions
How do characters, events, and action drive a plot?
Why is it important to know and follow a main character's traits and motivations?
How can students avoid becoming confused by events, settings, and characters?
Objectives
Students will be able to read, take away, and recall important events, characters, and action of a chapter in a novel. Students will then be able to assess what was most important for the chapter and depict it visually.
Anticipated Student Preconceptions/Misconceptions
When completing a chapter recap, students may need an explanation from the teacher on what a "recap" consists of. Students should be expected to summarize the most important part of the chapter, but not in a detailed chapter summary. The main idea is to get students to create one cell for each chapter; therefore, they must keep the information brief.
Before Reading
Before students create their chapter recap, it is a good idea to model what is expected. Using the Silas Marner example, show students what a finished product looks like. Teachers may also want to do Chapter 1 of the recap for students, on the worksheet provided. Alternatively, teachers may decide to do the first chapter in class together.
Give students the chapter recap activity worksheet you wish them to complete.
During Reading
While reading, students will continue to create recaps after each chapter, or after every five chapters, as instructed by the teacher. Using Storyboard That's slideshow feature, it is easy to share and show off chapter recaps as students are creating them. Using this to review before a test or quiz is also a great way to reinforce events in a novel.
After Reading
After reading, have students compare their completed work with a classmate. This makes for an excellent study guide for a test, or ask students to complete a writing assignment based on an event from the novel!
Add a Presentation
To couple this assignment with a presentation, see our article on how to present a storyboard.
Chapter Recap Activity Template