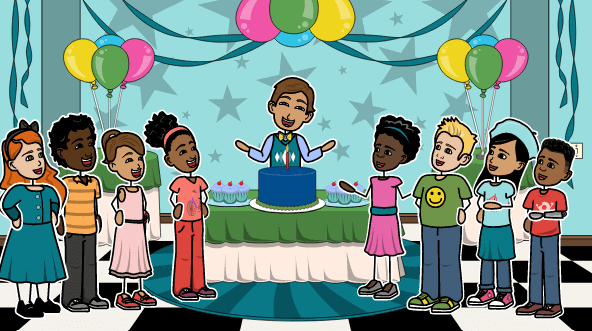 Happy Birthday!
Everybody loves birthdays. Our own birthday, classmate birthdays, family birthdays, friend birthdays, and even/especially pet birthdays! It is so much fun to celebrate those in our lives who we care about, and Storyboard That is here to help you get started. In this article you will find creative activities to do with your students, printable birthday charts and certificates, and a step-by-step tutorial on how to create the perfect customized birthday card using the storyboard creator. It's time to celebrate!
Don't want to print in color? No worries! Simply set your printer settings to black and white. You can also create a card using our filter and color-changing options to reduce the amount of ink that is needed.
Activity Idea: Create a Birthday Picture
Assign a worksheet template to the whole class except the birthday student. We suggest you include the background so that all the students have to do is add themselves.
Enable real-time collaboration.
Each student will find his/her character and add themselves to the scene. They may include their name and/or a speech bubble if desired.
Print and deliver!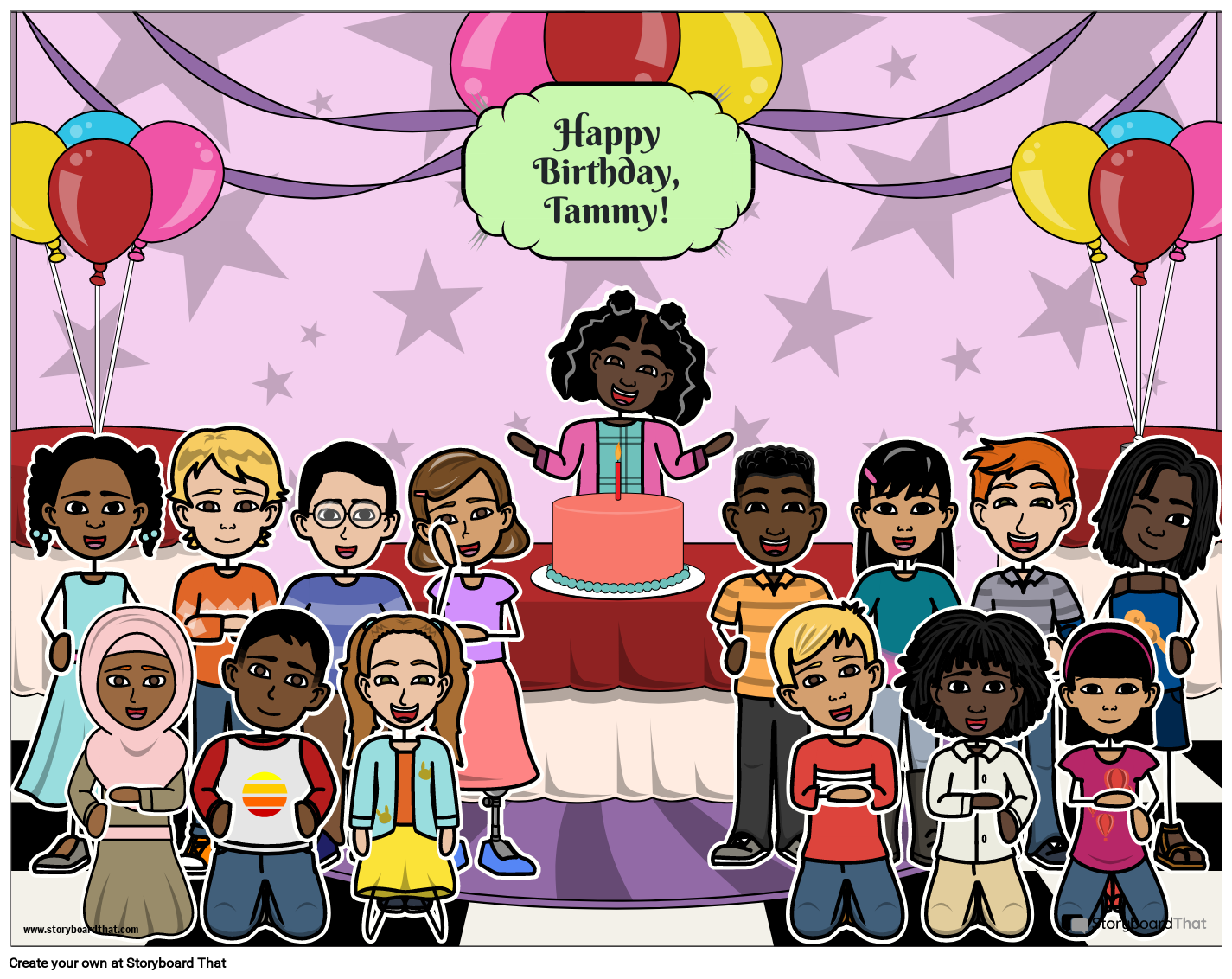 Activity Idea: Birthday Spider Map
Create a 3 cell spider map that shows what you like about your birthday, or some favorite birthday memories.
Teachers may include description boxes for writing, or simply have the students use images.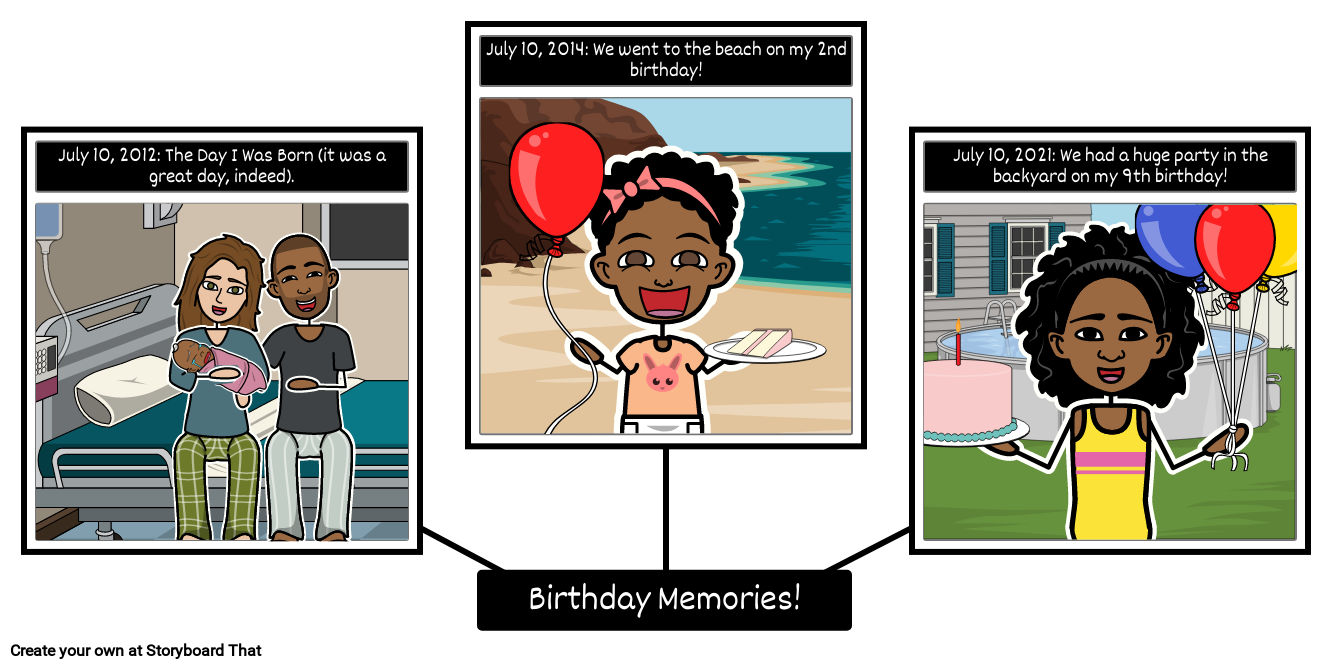 Activity Idea: Make an Illustration for the Birthday Student!
Make an illustration of the birthday student. Be sure to include scenes and items that represent the person, their likes, and their hobbies.
Add the student's name in the title.
Add a personalized note to the birthday student in the description.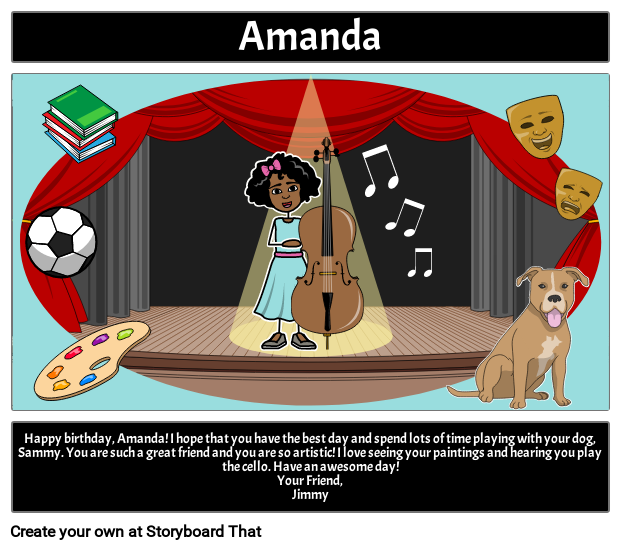 Activity Idea: Make a Birthday Graph!
Create a tally chart that shows how many students were born in each month.
Have students make their own graphs to represent the data! Choose from our pictograph, bar graph, or line plot templates!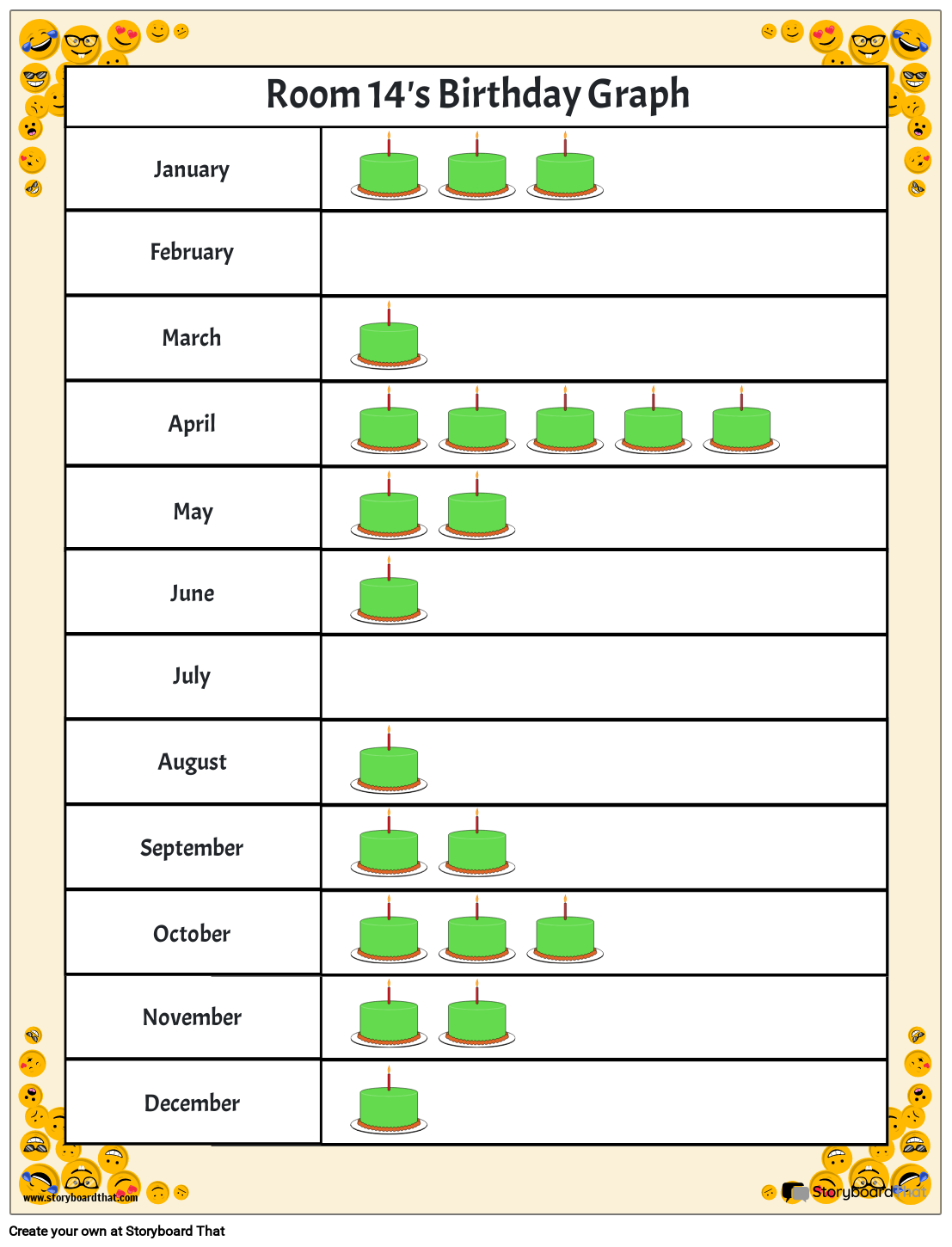 Activity Idea: Make a Birthday Card!
Create a 3 cell storyboard for the birthday student. Cell 1 is the front of the card, cell 2 is the left inside of the card, and cell 3 is the back of the card.
After you have saved, click "make a folding card".
Scroll down to "Birthday Cards" and choose your design.
Make sure your printer is set to "landscape" for a full page!
To fold your card: hold the paper so that the front of the card is right-side up and in the bottom right corner. Then, fold the paper in half away from you (you should see the back of the card on the left, and the front of the card on the right). Fold the paper again so you only see the front.
Don't forget to sign your card!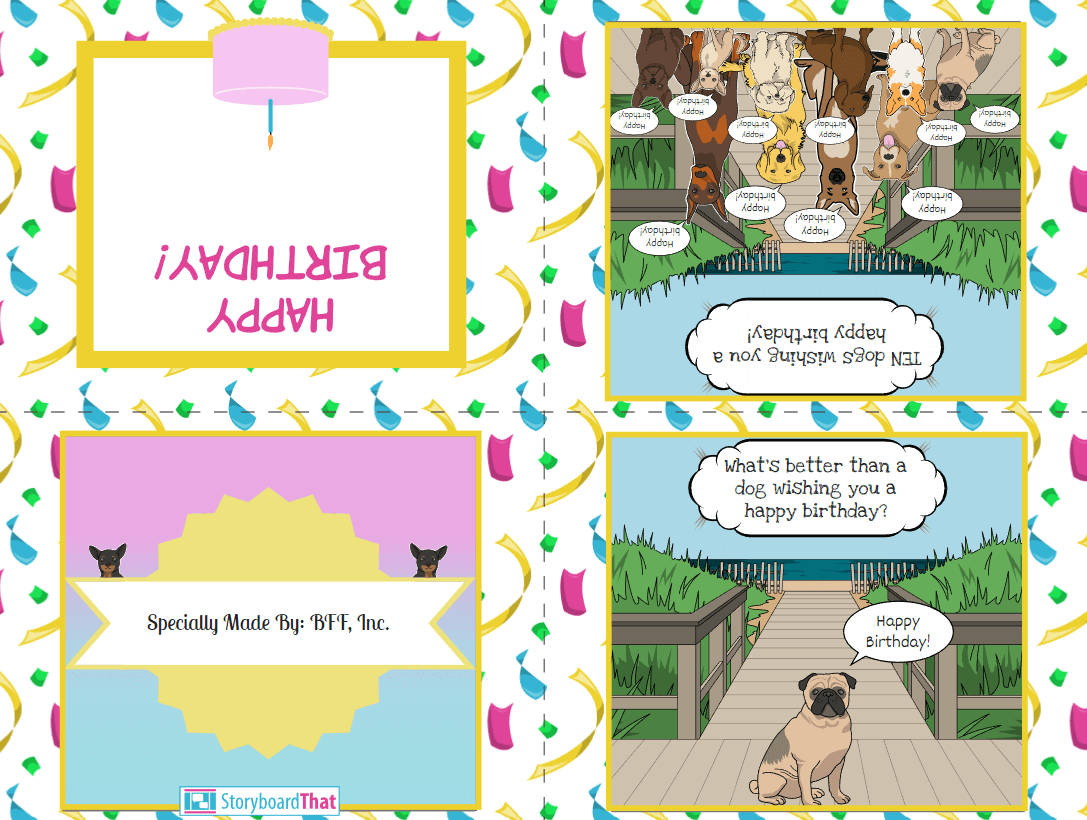 Want to display class birthdays? Check out our Classroom Decoration Posters!
Want to give your students a special birthday note? Check out our Birthday Certificates!
Frequently Asked Questions about Birthday Card Worksheets
How can I incorporate printable birthday cards into my lesson plans?
Printable birthday cards can be easily incorporated into lesson plans by using them as a writing or art activity. For example, teachers can assign students to create birthday cards for fictional characters from literature they have read or to write a birthday message to a historical figure they have studied. This can help make the lesson more engaging and relevant to students.
How can printable birthday cards be used to promote social and emotional learning?
Printable birthday cards can be used to promote social and emotional learning by encouraging students to express gratitude, empathy, and kindness. Teachers can use the cards as an opportunity to teach students about the importance of acknowledging and celebrating others, and to encourage them to write thoughtful messages to their peers.
How can I use printable birthday cards in the classroom?
Printable birthday cards can be used in various ways in the classroom. They can be used to celebrate a student's birthday, as a writing prompt for students to write a message inside the card, or as an art activity where students create their own cards using templates. Teachers can also use printable birthday cards to teach basic skills such as cutting, coloring, and folding.