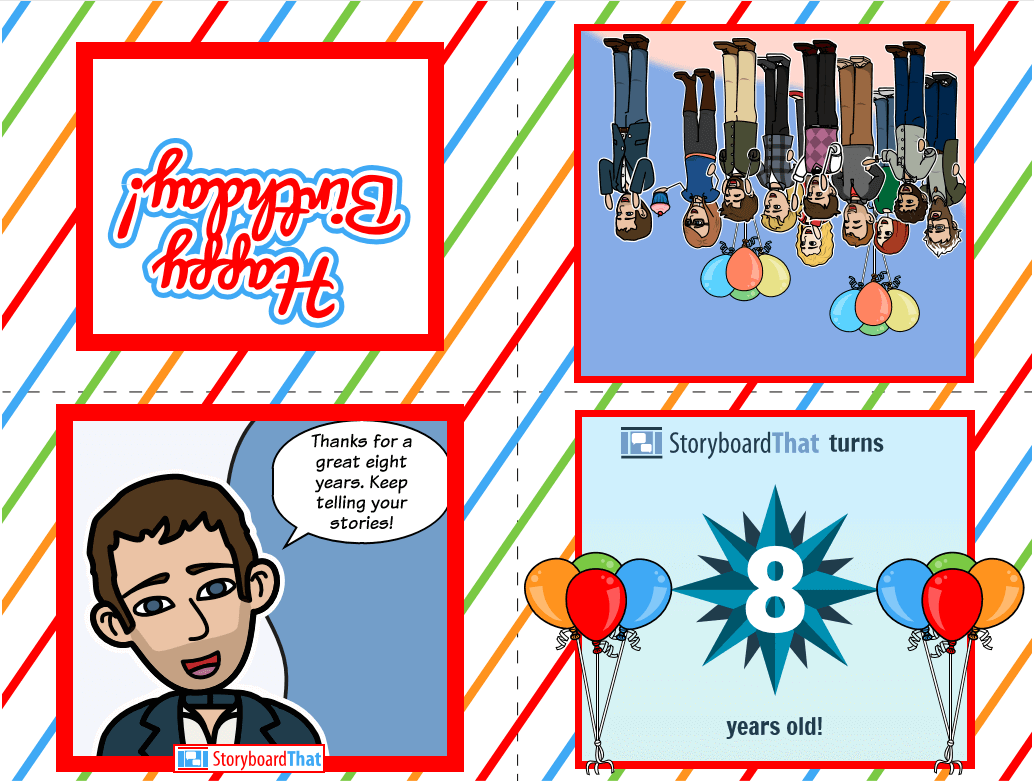 Printable Birthday Cards
That's right, Storyboard That celebrated its eighth birthday in 2020! In honor of our birthday, we thought this was the perfect time to update our folding cards to include birthday card templates! Now you can create printable birthday cards with the Storyboard Creator.
Remember to make use of speech bubbles, poseable characters, search objects, and customizable scenes!
Concerned about printing in color? No worries! Use your printer settings to set to black and white. There are also a few filter options available in the Storyboard Creator to help reduce the amount of ink needed! When editing a storyboard, highlight what you want to change, and select the Filters drop-down menu. "Grayscale", "Pen", "Pencil", and "Remove Color" are all options that will change the selected objects to black and white!
(To highlight, click and drag cursor around objects, and/or hold Ctrl and click on multiple objects.)
What great birthday card ideas do you have?

Birthday Card Template Instructions
Create a three-cell storyboard for a birthday. This could be a short story (beginning, middle, and end), a joke, a special message to the birthday-person, or whatever you want!
Cell 1 is the front of the card.
Cell 2 is the left inside page.
Cell 3 is the back of the card.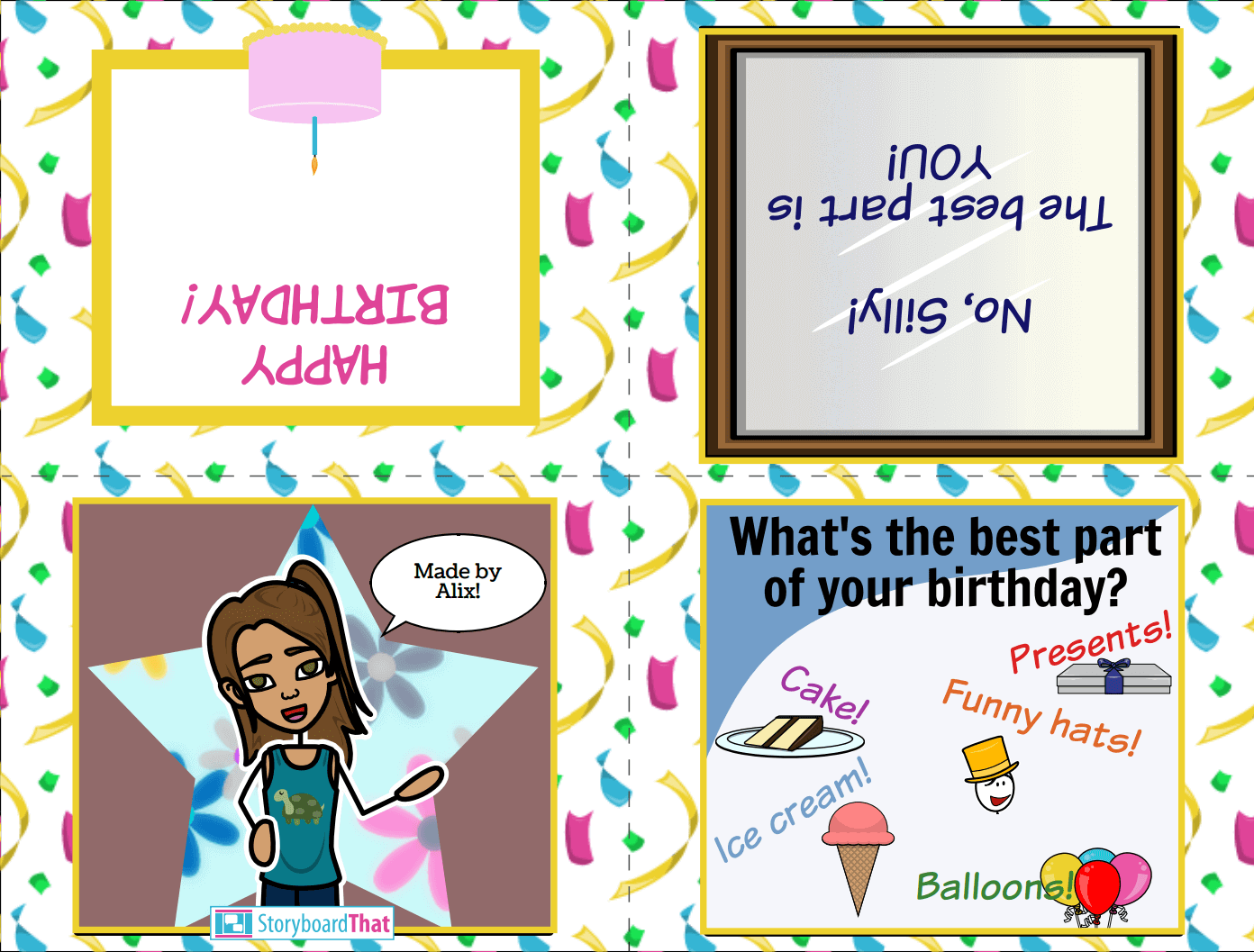 Storyboards of any layout can be converted into a folding card, but only the first three cells will appear. However, if you make a card from the 16x9 layout, the images will shrink to fit into the square boxes and leave a black bar. Titles and descriptions are not printed on the card, so use "Textables" inside the cell if you want to include text.
After you save your storyboard, click "Make a Folding Card" and then click "Birthday" (or whatever holiday you wish). The right inside page is a pre-written message that you select at this step. Choose the artwork and message that works best for you!

Print out the pop-up image, and fold.

Hold the paper so the front of the card is right-side-up in the bottom right corner.
Then, fold the paper in half away from you (you should see the back of the card on the left and the front of the card on the right).
Fold the paper again so you only see the front.

Don't forget to sign your card!