Reading novels can seem daunting to students; details about characters, settings, and key events can get lost in students' brains between the first page and the last.
Storyboard That to the rescue!
Book Summary
By creating a book summary with our traditional storyboard layout (shown below), students can easily remember important things from the story and use it to study for an exam or prepare for a project! This is especially helpful with denser novels, but it also allows students to get creative in how they visually represent the events of each chapter.
Students can fill in one cell every time they finish a chapter. Alternatively, they can wait until the end of the novel and create the entire storyboard at once! This would challenge students to remember key details from each chapter all at once, while filling it in as they read would challenge them to be succinct in summarizing each chapter.
The example below can be found in our lesson plan for Silas Marner by George Eliot.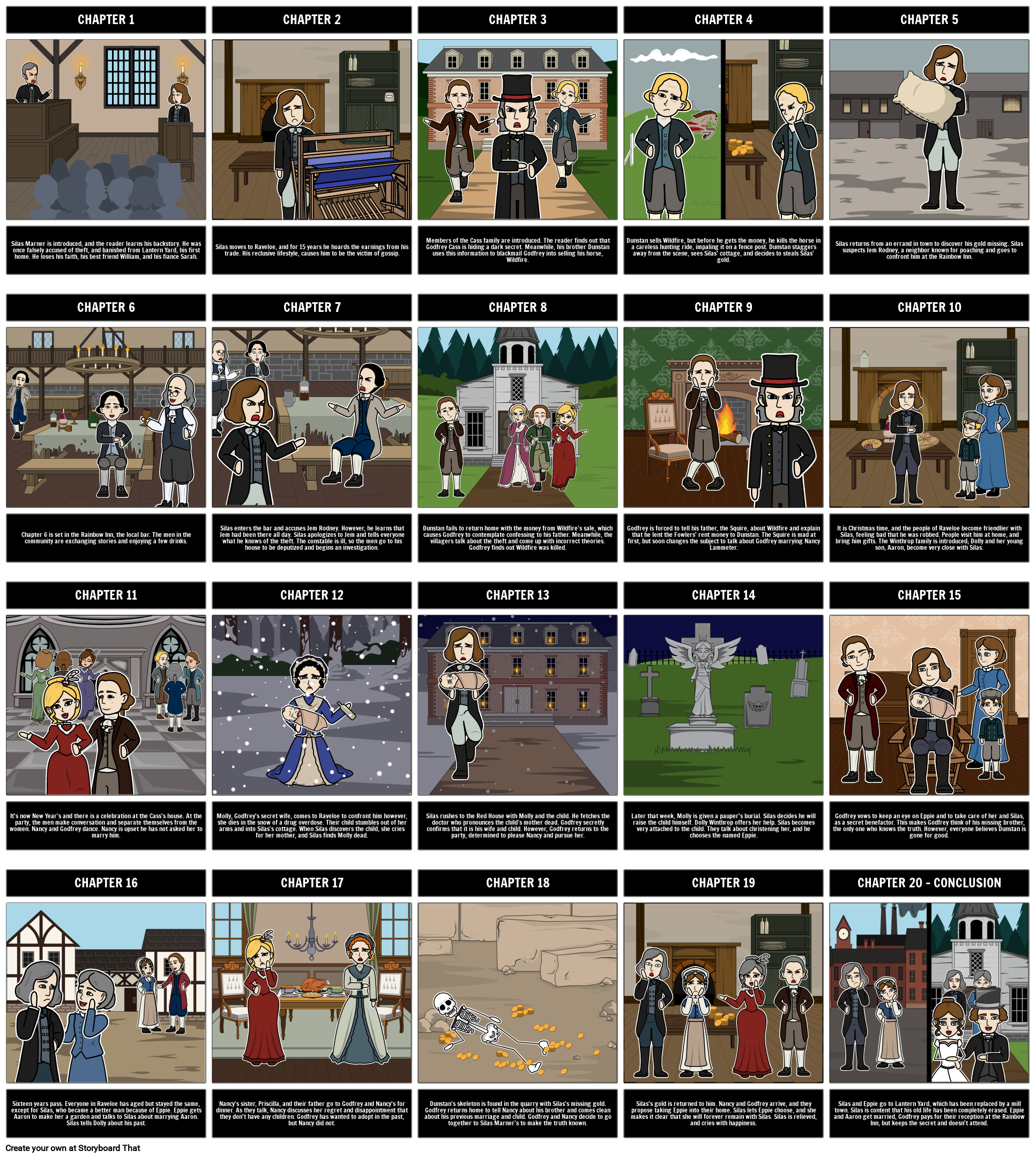 Plot Diagram
Creating a plot diagram not only helps students learn the parts of the plot, but it reinforces major events and helps students develop a greater understanding of literary structures. Students can create a storyboard capturing the narrative arc in a work with a six-cell storyboard containing the major parts of the plot diagram.
In the example below, students can create a visual plot diagram of major events in the award-winning book, The Stars Beneath Our Feet by David Barclay Moore.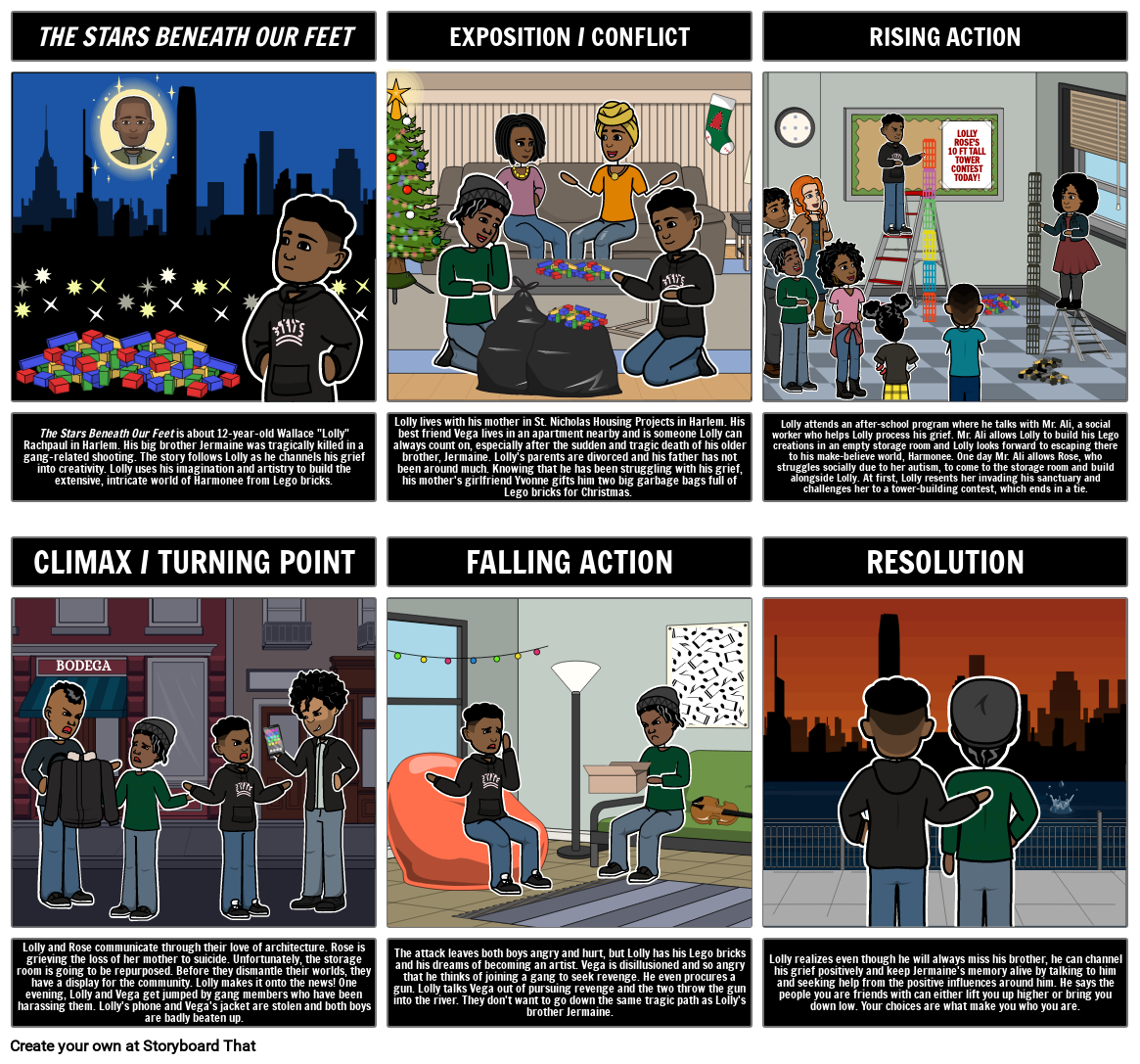 Chapter Summary
Creating a chapter summary helps students identify the important events in each chapter and provides teachers with an engaging "check in" activity to see how well students are understanding the story. This activity asks students to identify three major events that occurred in the assigned chapters. In the last cell, students can choose their favorite quote, scene or character to illustrate and share why it is their favorite. Teachers may choose to do this activity every few chapters throughout the novel study and students will end up with a comprehensive plot summary in storyboards!
The example below is a chapter summary from the book As Brave As You by Jason Reynolds.
Here is another example of a chapter summary using the spider map format, from the book Stuart Little by E.B. White.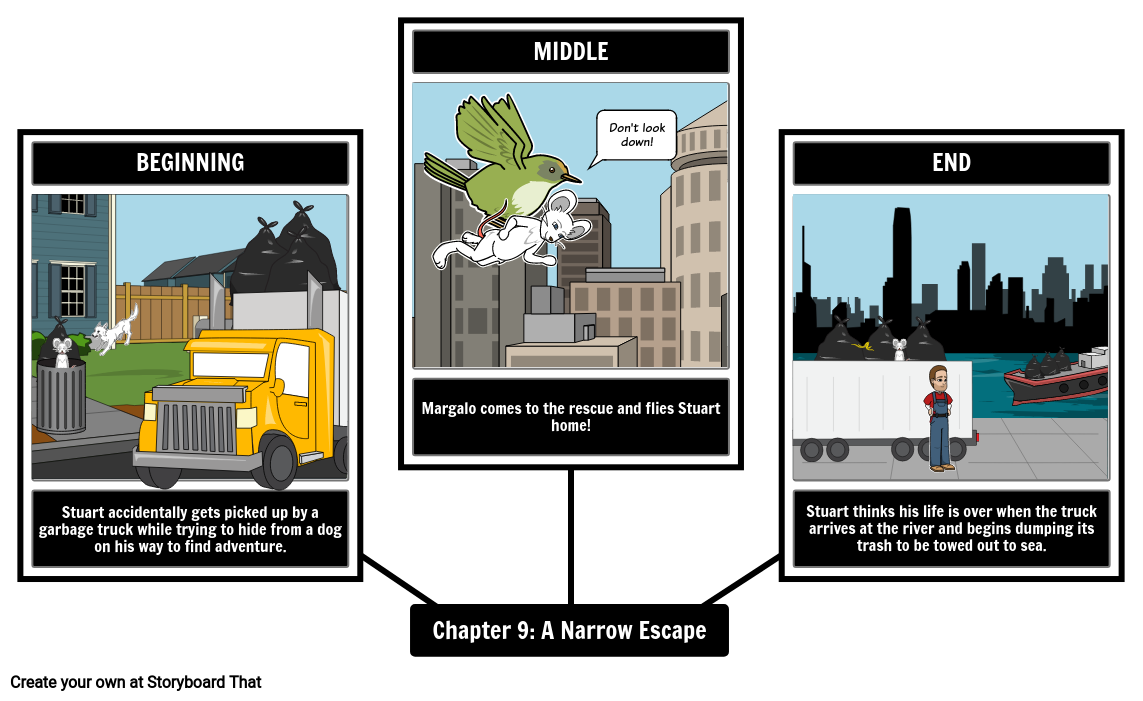 Whichever method you choose, your students will love having a comprehensive, colorful and informative storyboard to review when it comes time for quizzes, tests, and projects!