Print Greeting Cards

Did you know that you can print greeting cards with Storyboard That? These could be used for birthdays, holidays or just because!
Card Template Instructions
Create a three-cell storyboard for Mother's Day. This could be a short story (beginning, middle, and end), a joke, a special message to your mother, or whatever you want!
Cell 1 is the front of the card.
Cell 2 is the left inside page.
Cell 3 is the back of the card.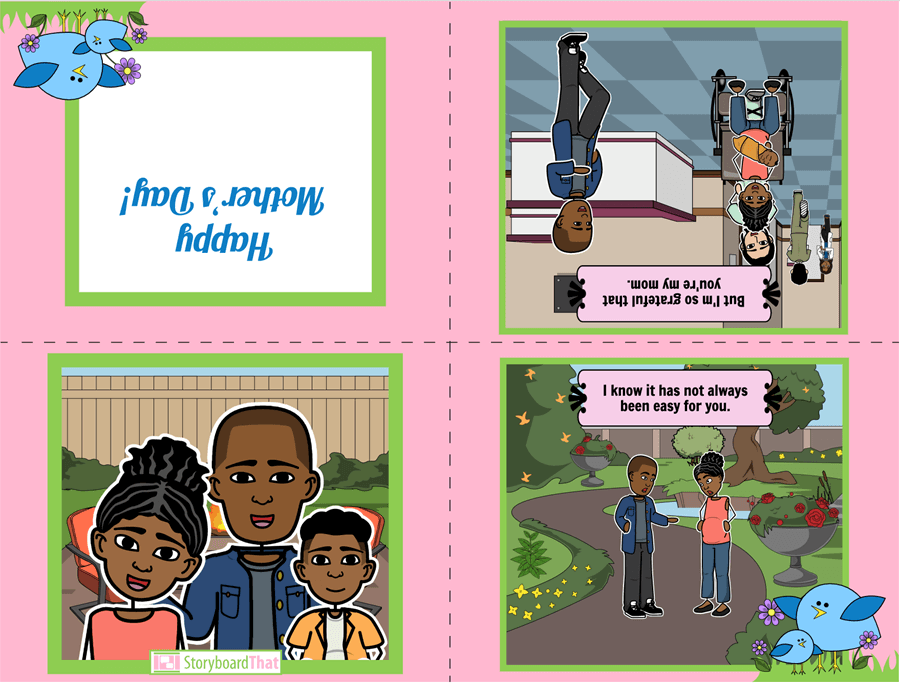 Storyboards of any layout can be converted into a folding card, but only the first three cells will appear. Titles and descriptions are not printed on the card, so use text boxes inside the cell if you want to include text.
After you save your storyboard, click "Make a Folding Card" and then click "Mother's Day" (or whatever holiday you wish). The right inside page is a pre-written message that you select at this step. Choose the artwork and message that works best for you!

Print out the pop-up image, and fold.

Hold the paper so the front of the card is right-side-up in the bottom right corner.
Then, fold the paper in half away from you (you should see the back of the card on the left and the front of the card on the right).
Fold the paper again so you only see the front.

Don't forget to sign your card!
Storyboard That currently offers holiday card templates for birthdays, New Years, Valentine's Day, Mother's Day, Father's Day, Easter, Passover, Halloween, Thanksgiving, Hanukkah, Kwanzaa, Christmas, and general Season's Greetings.
Download as a PowerPoint Presentation!
Teachers and students often use PowerPoint or Google Slides to create presentations on various topics that can be presented on the big screen in front of the class. With Storyboard That you can take your beautiful storyboard and download it directly to a PowerPoint! Each cell will become its own slide with the titles and descriptions added. Storyboard That has provided a snazzy theme, but as you may know, once in PowerPoint, you can change the theme, add transitions and music and all sorts of dynamic effects to your presentation! Turn your PowerPoint into a Google Slides by simply opening the presentation as a Google Slides.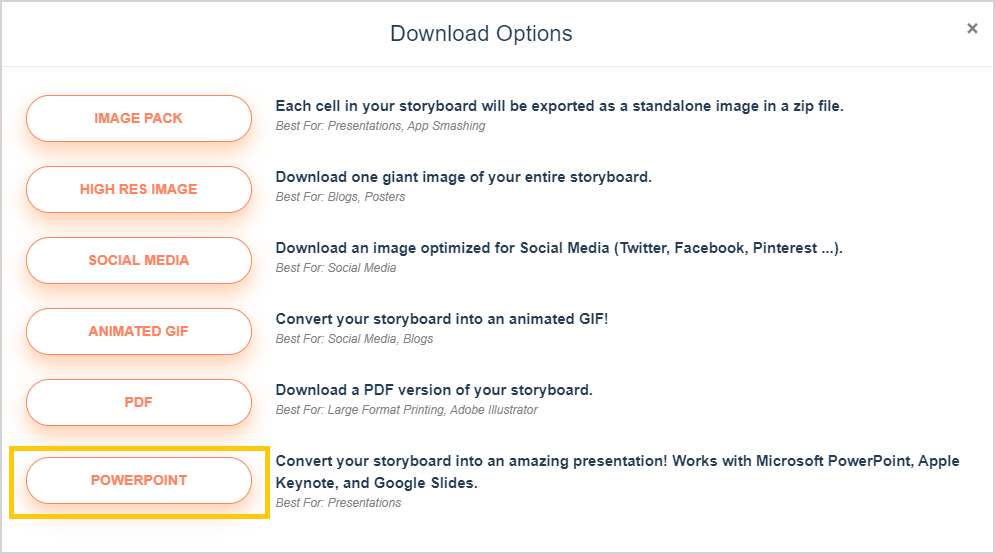 Download as a GIF!
Students will love turning their storyboards into a mini animation by downloading it as a GIF! This works especially well if the storyboard is large (6 or more cells) and has minor changes between each cell to show a slow progression. Check out the tutorial of how to create a GIF like the one below!
Fantastic Creation by Lily Rose Hage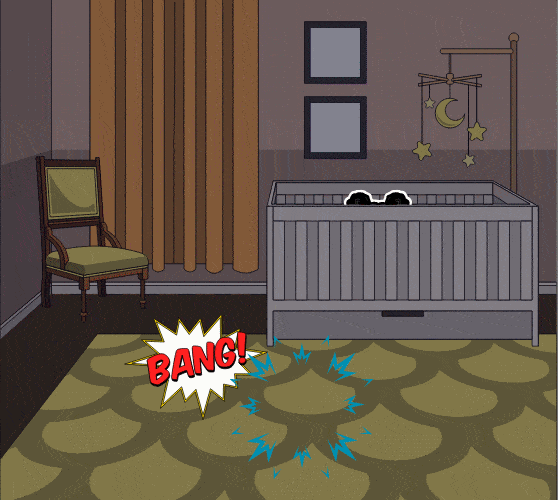 What are your favorite Storyboard That features? Is there something missing that you'd love to see? Tweet us your answers to @Storyboardthat and we'll RT our favorites!
*(This Will Start a 2-Week Free Trial - No Credit Card Needed)
https://www.storyboardthat.com/articles/e/storyboarding-tips
© 2022 - Clever Prototypes, LLC - All rights reserved.

StoryboardThat is a trademark of Clever Prototypes, LLC, and Registered in U.S. Patent and Trademark Office