Looking for a good digital timeline creator? Our timeline layout on Storyboard That is very powerful for showing sequence, evolution, biographies, and more.
Making Timelines
Everyone at SBT wants to bring out your creativity, improve your visual communication, and hear your story! Some people prefer our timeline layout to show ordered events with dates and descriptions, focusing on the visual aspect of the sequence of events or steps in a process.
Timelines are great for showing individual steps for a process or experiment. Use text in the title and description boxes to enhance clarity. You may find that you need to break down tasks into discrete events. Make sure you don't forget any steps in the process, like measuring water displacement as in the example!
The timelines on Storyboard That are vertical because they are designed to be viewed on a computer or projection screen. The vertical design is to help you scroll through the timeline more easily on all of your devices. Don't forget to make use of zoom capabilities of your browser!
Creating a timeline with Storyboard That is simple. Use the timeline template below, or click "Storyboard Layout" at the bottom of the Storyboard Creator to select a timeline. Select your dates/times by clicking on "Timeline Dates". Easy input! The timeline generator will automatically put them in order for you, and add breaks if there are long stretches between dates.
Will you create a timeline of American History or a timeline of World War 2? To use this timeline template to create a timeline, first click "Create a Copy" to get started!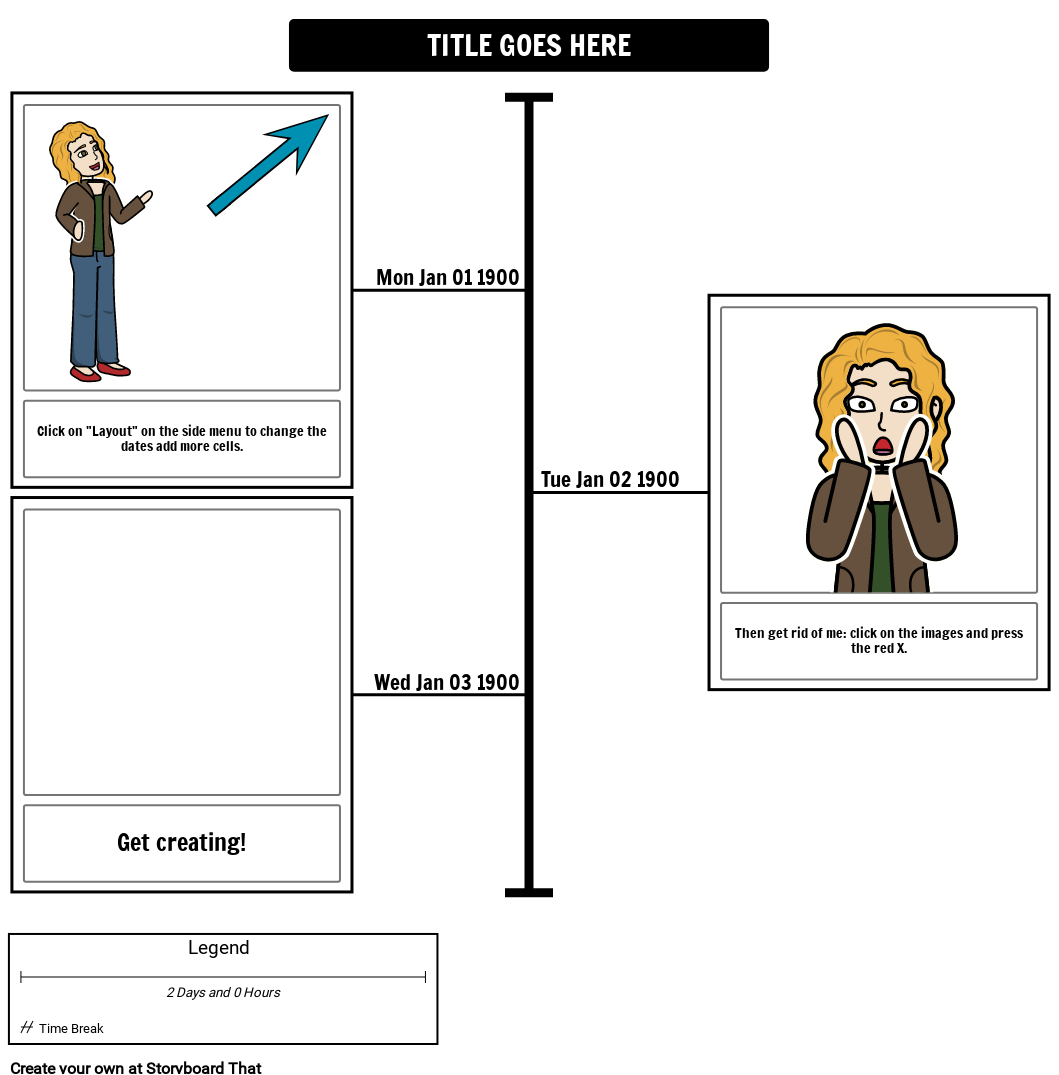 Timeline Examples
There are many ways to use timelines! Be sure to check out our full article on Timelines, as well as 5 Lessons to Teach with Timelines.
*(This Will Start a 2-Week Free Trial - No Credit Card Needed)