Without characters, there is no story. Without depth, the characters don't always contribute enough to the story, if at all. While character maps allow readers to track information about each character while reading, a character analysis lets them go deeper into the role they play in the story, the conflicts they encounter, and their traits, whether external or internal.
Writing a Character Analysis
Usually character analyses are a more in-depth assignment or short essay that require the student to think critically about one or more characters and make inferences from a careful reading of the text. It helps to have ways to visually organize the different parts of a character analysis with storyboards, graphic organizers, or with a character analysis worksheet. From there, the student can formulate their essay!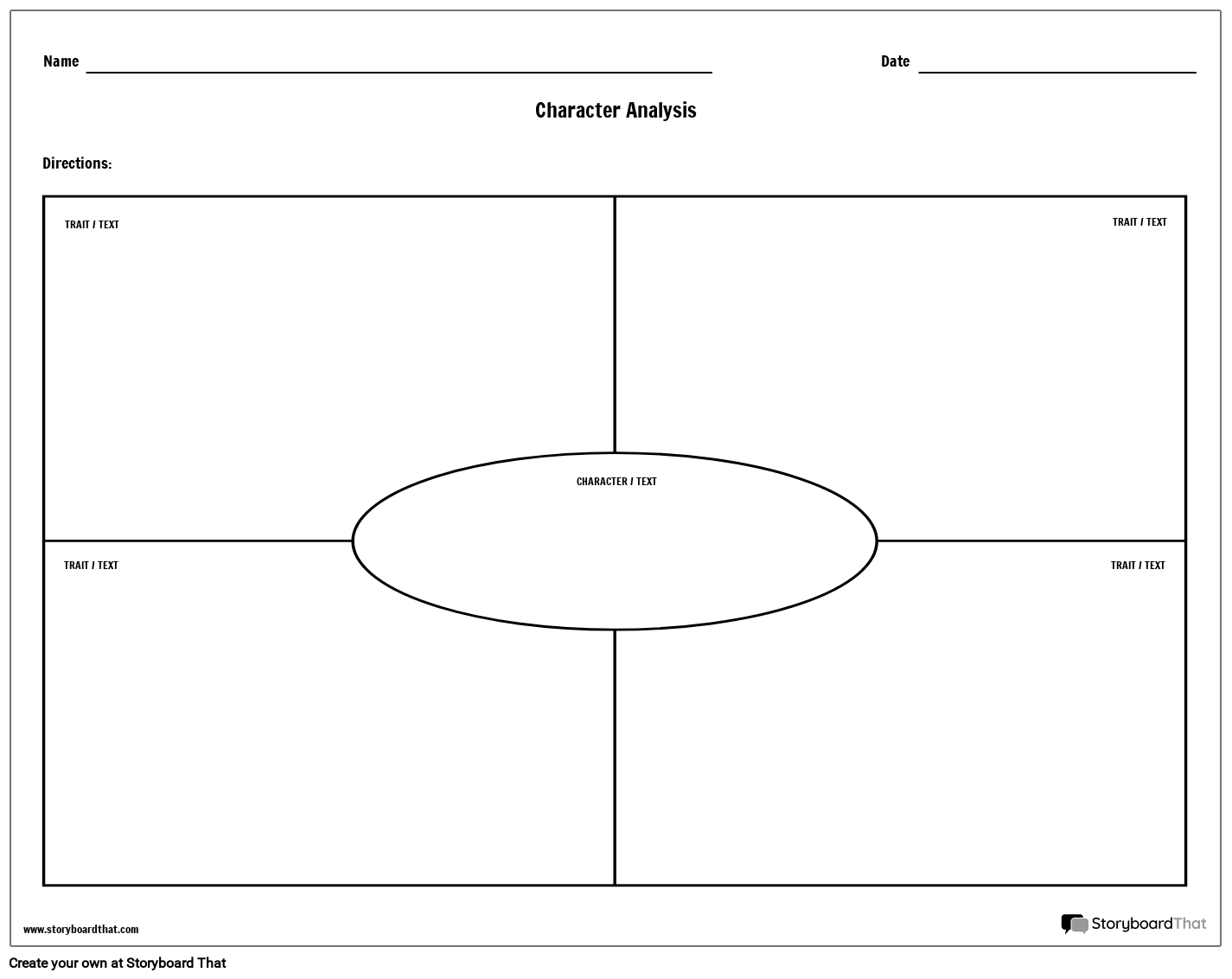 The Role
Defining the role, or function, of a character is an important first step. Are they the protagonist? The antagonist? The mentor? Do they change? Considering why a character may or may not change and how this affects character traits and conflicts is going to be important in a final analysis. You can ask students questions to guide them through the process of in depth analysis.
What type of role does the character play in the story?
How do they serve the story or other characters?
Based on your initial read of the character, do they even change at all, or do they remain exactly the same as they were at the beginning?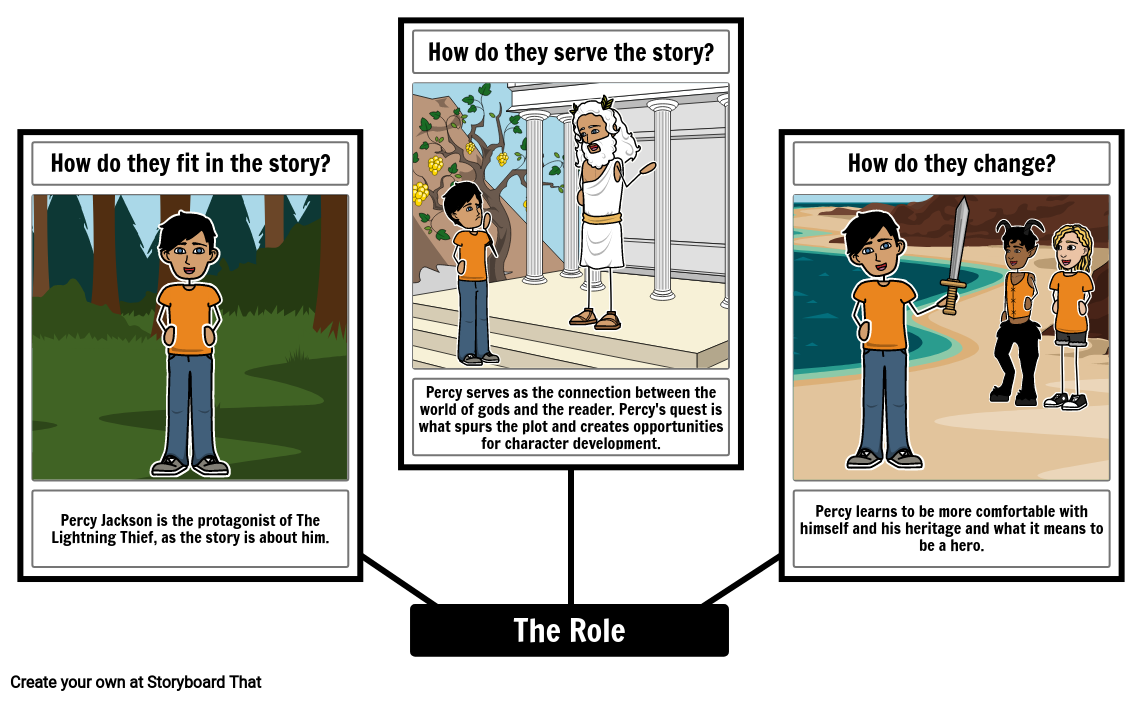 The Traits
If asked to describe the character, what sort of words would you use to describe them? Are they well educated, impulsive, or quiet? These answers contribute to the personality of the character and how they behave. They offer insight into why a character might make a certain decision, and alert us if something seems out of character. For instance, a quiet and cowardly character might suddenly make an impulsive or brave choice in the face of something. Why would they suddenly change?
What physical traits define the character?
How do they behave?
Do they often fight other characters or are they overly helpful?
How do they speak? What insight can you gain from their words?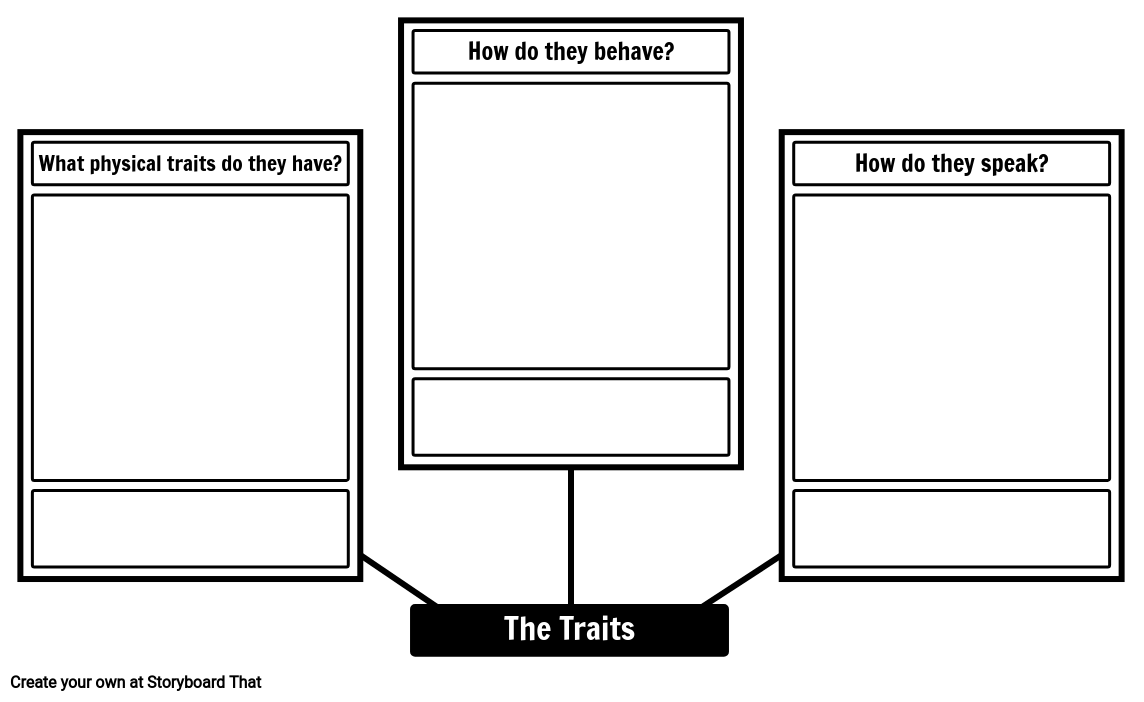 The Conflicts
Without conflict in a story, nothing changes. Conflicts, no matter the type, spur character development in at least one, if not all, of the characters in the story. When considering conflict in regards to an analysis, consider the following:
What conflict(s) does the character encounter?
What type of conflict is it?
How does the character react?
How is the character changed (or not changed) by the conflict?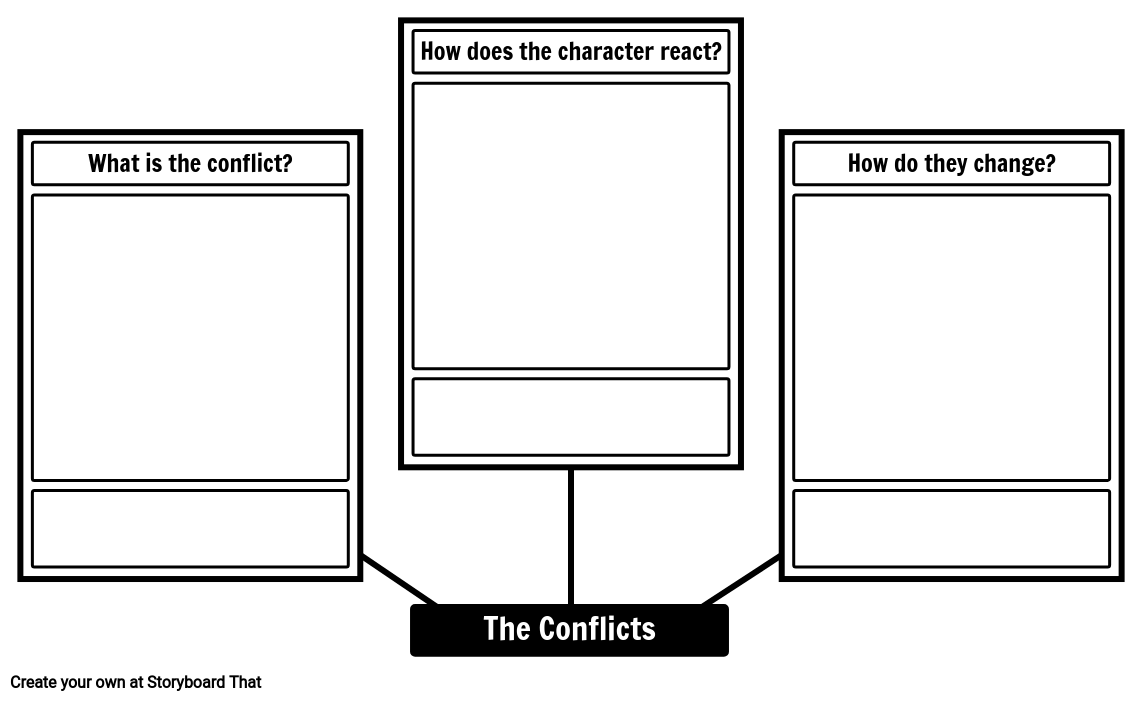 What Next?
Many elements of these three main ideas will influence each other to offer further insight into a character. By creating a template for them, students will be able to keep track of the character while actively reading instead of having to comb back through when they've finished. They'll be able to easily see what connections exist between the information, and synthesize that into a comprehensive essay. Create scaffolded digital worksheets or use the spider map templates above as a starting point. You'll be surprised at what incredible things your students will find.
Find more lesson plans and activities like these in our
English Language Arts
Category!
Schedule a free Guided Session with us to become a Storyboard That pro!
*(This will start a 2-Week Free Trial - No Credit Card Needed)