https://www.storyboardthat.com/lesson-plans/ghost-by-jason-reynolds/compare-and-contrast
Ghost Venn Diagram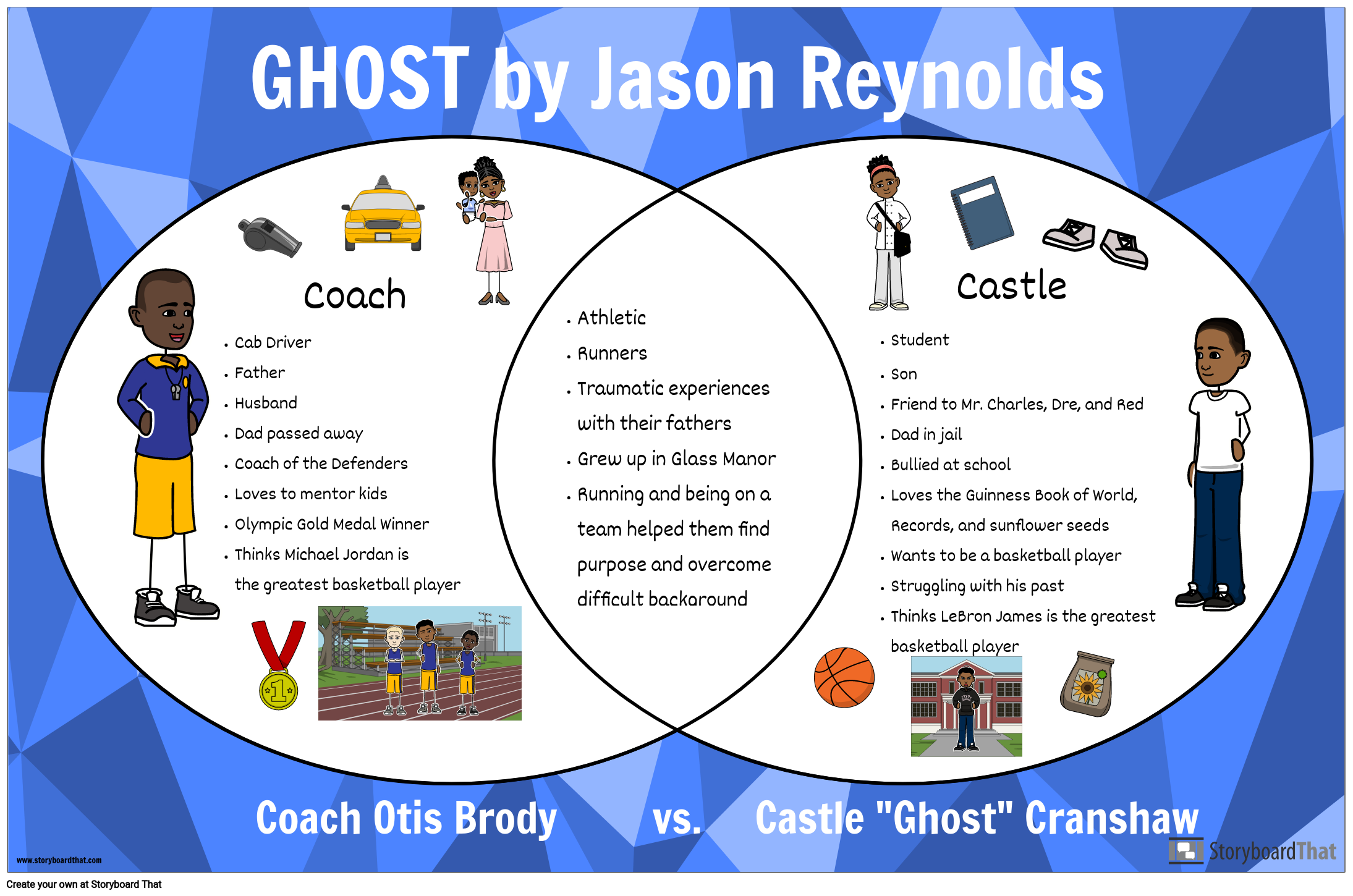 Activity Overview
The two main characters, Castle "Ghost" Cranshaw and his mentor Coach Otis Brody, have a lot of parallels in their lives that are revealed throughout the novel. In this activity, students will create a venn diagram that compares and contrasts two characters. Students may choose the characters of Ghost and Coach, or they may choose two different characters like Lu and Ghost or Patty and Sunny, etc. Students will add images and words to represent the characters, their experiences, personalities and interests.
Lesson Plan Reference
Grade Level 6-8
Difficulty Level 3 (Developing to Mastery)
Type of Assignment Individual
Type of Activity: Compare and Contrast with T-Charts
Common Core Standards
Due Date:
Objective: Create a Venn Diagram comparing two characters from the book Ghost.
Student Instructions:
Click "Start Assignment".
Identify the characters from Ghost you wish to compare and contrast and find StoryboardThat characters that look like them.
Write a list of their characteristics and experiences for each character. If there are similarities, put them in the center overlapping oval.
Add attributes (images that represent a characters interests).
Write a description of each of the examples.
Save and submit your storyboard.
Requirements:
Characters: Images of people to represent your characters.
Attributes: images of items, scenes to represent their characteristics or experiences.
Names of the characters and words to describe each person.
Make sure their similarities are in the center oval and their differences are on either side.
Venn Diagram 2 Circles

Single Teacher
As low as /month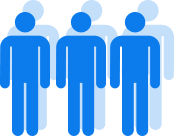 Department
As low as /month

School/District
As low as /month
*(This will start a 2-Week Free Trial - No Credit Card Needed)
https://www.storyboardthat.com/lesson-plans/ghost-by-jason-reynolds/compare-and-contrast
© 2021 - Clever Prototypes, LLC - All rights reserved.
Over 15 Million
Storyboards Created