Parts of speech are an important aspect of the language taught in ELA. Not only do the parts of speech help in formulating correct sentences, they also help the reader to understand what is taking place. As a staple of clear communication and analysis, mastery of the parts of speech is essential for ELA students.
The 8 Parts of Speech Help You
Understand clearly what is being said in a sentence.
Know how and when to use words correctly.
Reflect more accurately on the English language.
What are the Parts of Speech?

Do You Know Each Part of Speech?
---
Application: How do I Use this in the Classroom?
In reading and writing, it is important to make clear for your audience who or what is most important in a sentence, what is happening, and other important details that enhance the information being conveyed. Using the Storyboard Creator, make visual depictions of the parts of speech to help you remember these important pieces of writing!
Use Storyboard That's parts of speech template to create your own storyboard using the 8 parts of speech.


Provide students with a sentence that has certain underlined or highlighted words by replacing "EXAMPLE SENTENCE".

Note: If you're not a Storyboard That user yet, sign up for a free trial.



Have students make a visualization of the sentences on the storyboard.


While creating the storyboards, students will make sure to point out which part of speech they are illustrating by drawing attention to the word using an arrow or other indicator.


Lesson Extension: Have students come up with their own sentences and use storyboards to depict them!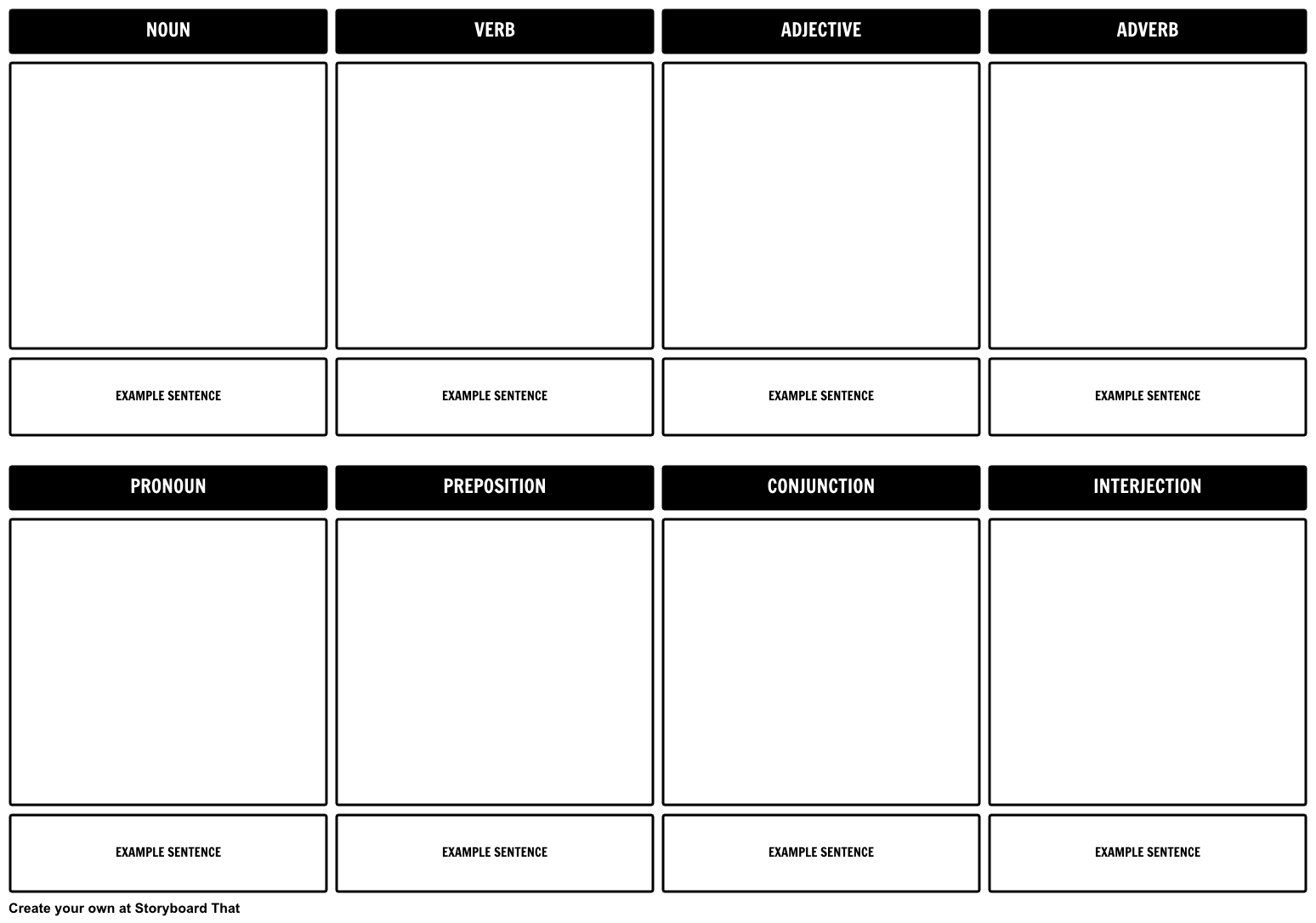 ---
Example Project for the 8 Parts of Speech
Find more activities like this in our
6-12 ELA
Category!
*(This Will Start a 2-Week Free Trial - No Credit Card Needed)