https://www.storyboardthat.com/lesson-plans/pilgrims-and-plymouth-county/literature-connections
Activity Overview
There are many books related to Pilgrims and Plymouth Colony that can help students better visualize and understand the people, their history, and their experiences. Some short picture books can be used as a whole class read-alouds, where other longer books can be used as longer novel studies. In this activity, students will create a plot summary of the book using visuals and descriptions.
The book used for the example of this activity is
Three Young Pilgrims
by Cheryl Harness.
Here are some suggestions for literature related to the Pilgrims and Plymouth Colony:
The Pilgrims' First Thanksgiving by Ann McGovern
If You Sailed on the Mayflower in 1620 by Ann McGovern
Squanto's Journey: The Story of the First Thanksgiving by Joseph Bruchac
Sarah Morton's Day: A Day in the Life of a Pilgrim Girl by Kate Waters
Samuel Eaton's Day: A Day in the Life of a Pilgrim Boy by Kate Waters
Tapenum's Day: A Wampanoag Indian Boy in Pilgrim Times by Kate Waters
The Boy Who Fell Off the Mayflower by P.J. Lynch
Due Date:
Objective: Summarize the story in a 3-5 storyboard describing the main events in the beginning, middle, and end of the story.
Student Instructions
Read the story.
Using the provided template, create a 3-5 cell storyboard with descriptions and illustrations showing the sequence of major events in the story.
Save and submit your storyboard.
Lesson Plan Reference
Grade Level 3-6
Difficulty Level 3 (Developing to Mastery)
Type of Assignment Individual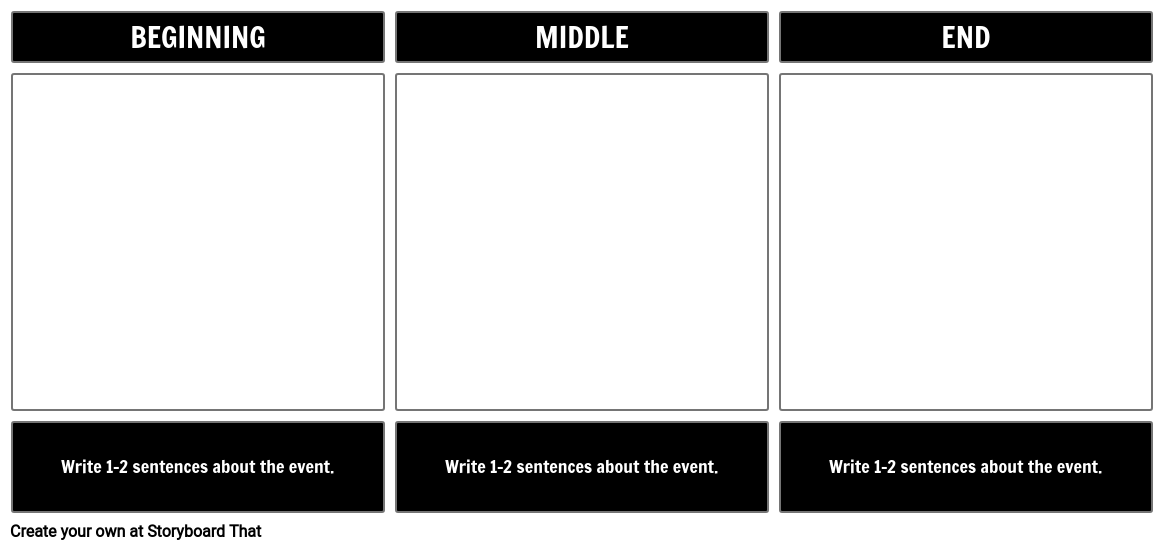 *(This will start a 2-Week Free Trial - No Credit Card Needed)
https://www.storyboardthat.com/lesson-plans/pilgrims-and-plymouth-county/literature-connections
© 2021 - Clever Prototypes, LLC - All rights reserved.