https://www.storyboardthat.com/lesson-plans/pilgrims-and-plymouth-county/timeline
Activity Overview
The history of how the Pilgrims came to the New World and how they established Plymouth Colony is a rich part of our nation's past. In this activity, students will research the history of the Pilgrims and Plymouth and create a timeline of chronological events. Students must think about what makes an event truly worthy of being included, and be able to include detail in their timeline. They should aim to include at least four events.
For an alternative to the timeline layout, have students create a timeline poster to incorporate into a presentation or gallery walk. You can add more than one template to this assignment to give students lots of options, and update the instructions accordingly.
Due Date:
Objective: Students will create a timeline chronicling at least 4 important events relating to the Pilgrims and the Plymouth Colony.
Student Instructions:
Use the provided blank template or add cells to your own template as needed.
In the title box, list out each of the events in sequential order and add correct dates.
Describe the events in the description boxes.
Create an image in each cell that depicts the events, using appropriate scenes, characters, and items.
Save often!
Lesson Plan Reference
Grade Level 3-6
Difficulty Level 3 (Developing to Mastery)
Type of Assignment Individual or Partner
Type of Activity: Timelines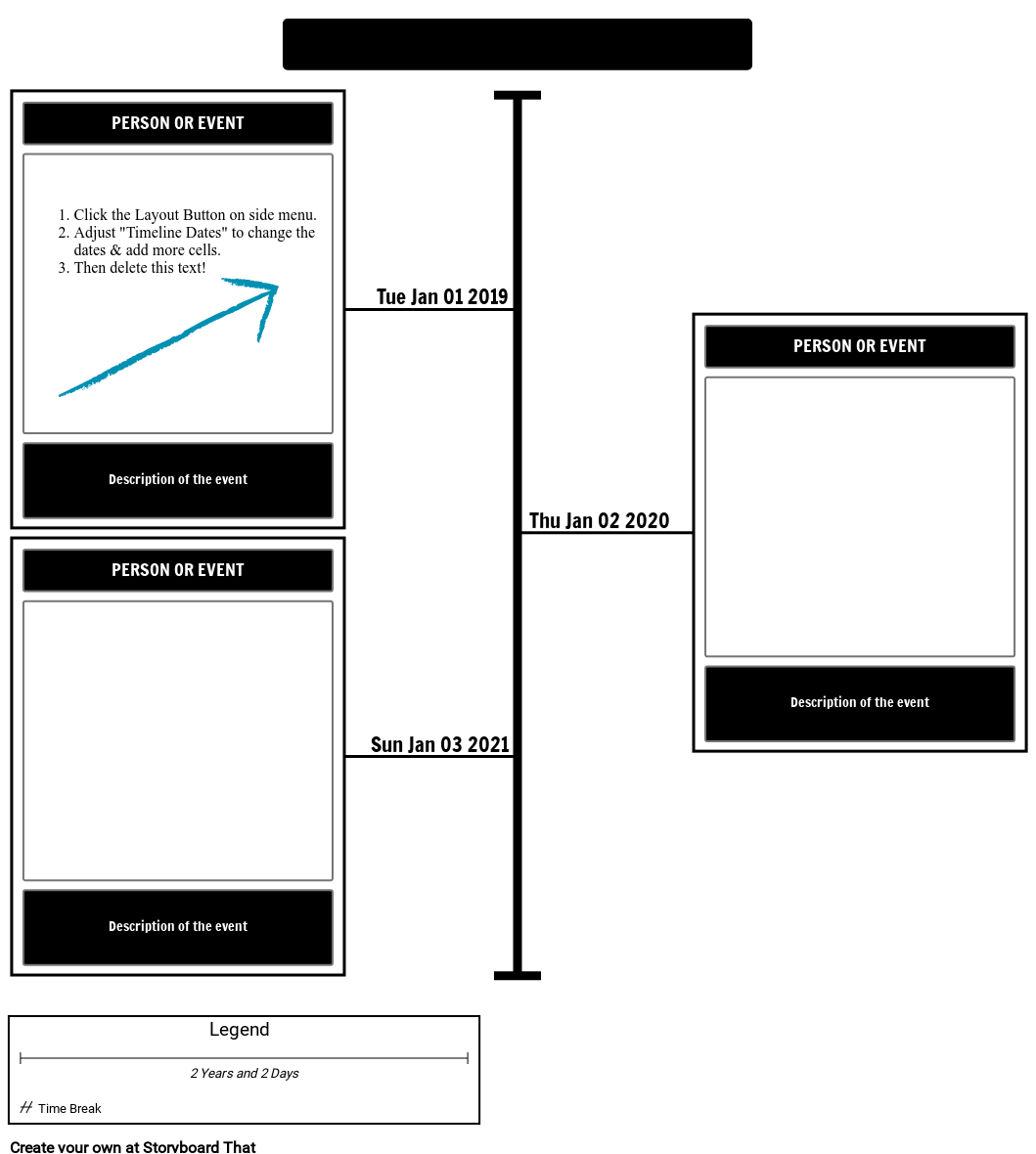 *(This will start a 2-Week Free Trial - No Credit Card Needed)
https://www.storyboardthat.com/lesson-plans/pilgrims-and-plymouth-county/timeline
© 2021 - Clever Prototypes, LLC - All rights reserved.