https://www.storyboardthat.com/lesson-plans/spanish-comparative-and-superlative-adjectives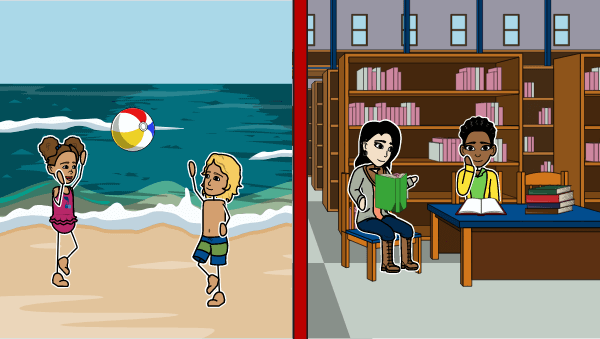 Creating comparative and superlative expressions in Spanish is very similar to creating them in English. The biggest difference is a predictable one: treating Spanish adjectives like Spanish adjectives, meaning they are still placed after the noun and they still need to agree in gender and number with the nouns they describe. The other thing to note is that Spanish does not have suffixes like -er and -est. To express a superlative, one must state it the long way, i.e. "I am the most smart", rather than "I am the smartest." Similarly, one must say "I am more smart", instead of "I am smarter" for comparative statements. The following activities aim to help reinforce the basic construction of comparative and superlative expressions and engage students with visualizations of each concept.
Student Activities for Spanish Comparative and Superlative Adjectives
Essential Information
Mastering the comparative and superlative in Spanish is not especially difficult, but sometimes students struggle with the details. Many students find it helpful to think of the comparative and the superlative as formulas. Students should construct the rest of the sentence as they've learned, but the comparative and superlative parts are below. Using visuals on top of oral practice is a great way to help students grasp concepts more easily.
Spanish Comparative Adjective Construction
Spanish Superlative Adjective Construction
Much like English, there are some adjectives that aren't so simply turned into comparative or superlative forms. They are exceptions. For example, in English it is incorrect to say "Winter is badder than summer"; instead it is correct to say "worse." Similarly, Spanish has exceptions. They are found in the chart below.
Exceptions
Find more storyboard activities and like these in our
World Languages
Category!
*(This will start a 2-Week Free Trial - No Credit Card Needed)
https://www.storyboardthat.com/lesson-plans/spanish-comparative-and-superlative-adjectives
© 2021 - Clever Prototypes, LLC - All rights reserved.