https://www.storyboardthat.com/lesson-plans/spanish-family-vocabulary/vocabulary
Family vocabulary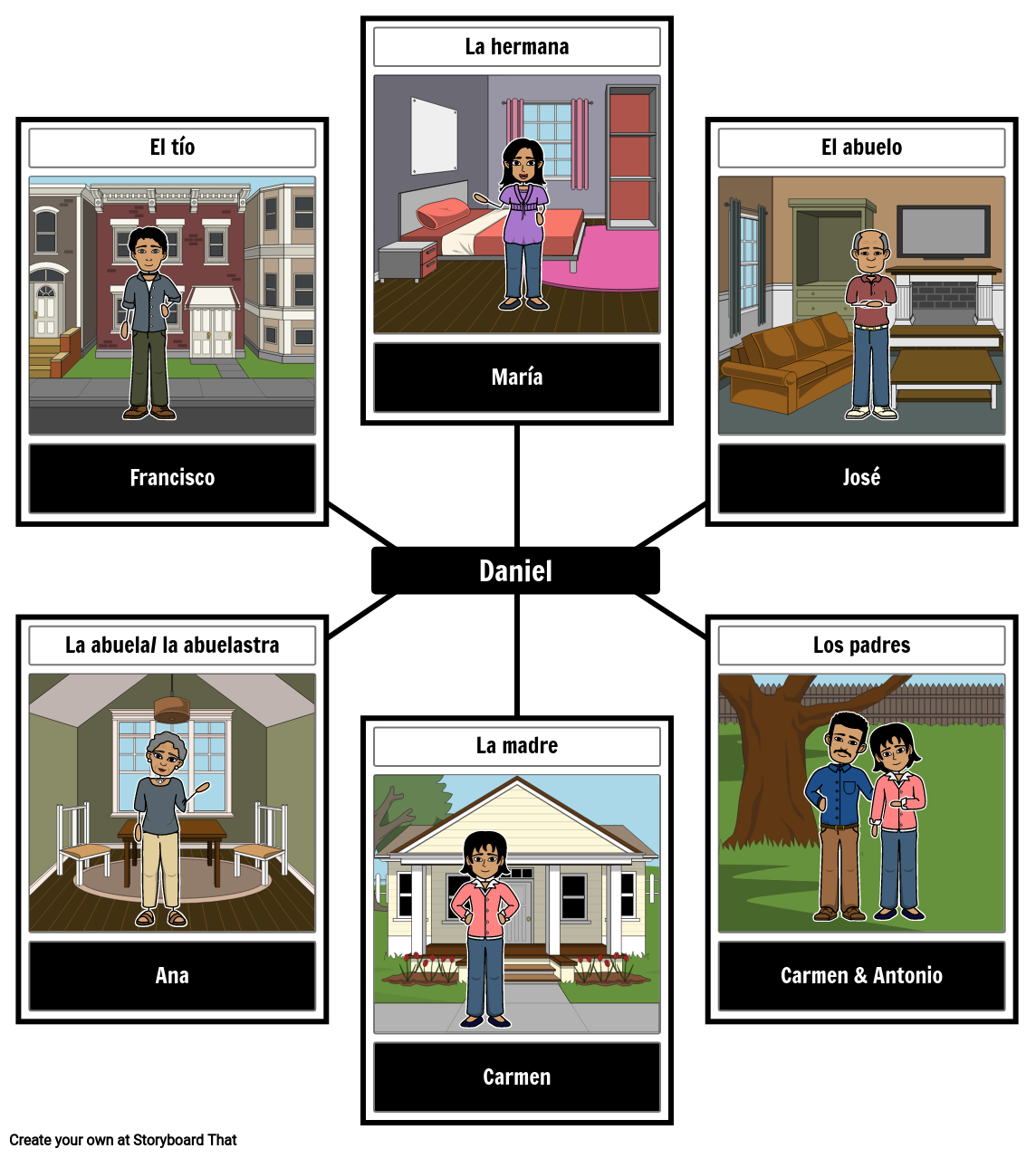 Activity Overview
After learning days of the week, colors, and numbers, one of the early vocabulary lessons is family. A straightforward lesson, aside from memorizing the Spanish words and phrases, students should practice associating these new words within meaningful or familiar contexts. While of course students can use the vocabulary to discuss their own families, another effective strategy is to have students pick a famous family and use the vocabulary to describe this family's members and relationships.
The following example storyboard demonstrates this method. Have students select the spider map template and use members of their own family! Students can pick themselves or one member of the family to place in the center. Each branching cell should include a different family member and the title block should have the appropriate vocabulary term as related to the center family member. In the description blocks, it is helpful if students place the family members' names for easier grading.
The chart below includes some of the most common family vocabulary, though it can certainly be expanded.
Family Vocabulary
el padre
father
la madre
mother
el hermano / la hermana
brother / sister
la abuela
grandmother
el abuelo
grandfather
la tía
aunt
el tío
uncle
el primo / la prima
cousin
el hijo / la hija
son / daughter
el nieto / la nieta
grandson / granddaughter
Lesson Plan Reference
Grade Level 6-12
Difficulty Level 1 (Introducing / Reinforcing)
Type of Assignment Individual
Type of Activity: Visual Vocabulary Boards
3 Cell Spider Map


Single Teacher
As low as /month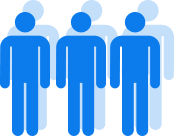 Department
As low as /month

School/District
As low as /month
*(This will start a 2-Week Free Trial - No Credit Card Needed)
https://www.storyboardthat.com/lesson-plans/spanish-family-vocabulary/vocabulary
© 2020 - Clever Prototypes, LLC - All rights reserved.
Over 15 Million
Storyboards Created