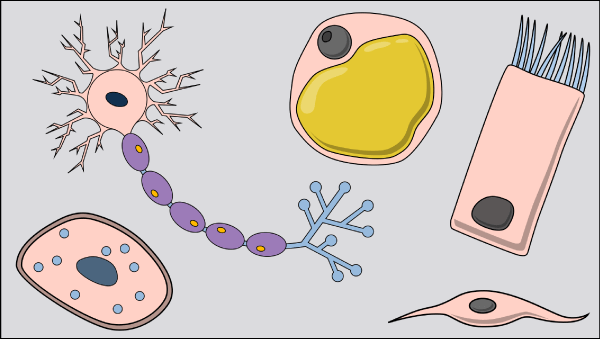 Cells are the building blocks of all living things. The human body contains hundred of different types of cells that each serve a different purpose. Each cell has adaptations that allow it to work effectively within living things. Once students have mastered basic cells, they should move on to specialized cells and their specific functions. The following activities are aimed to help students differentiate between specialized cells through visual aids and vocabulary!
Student Activities for Specialized Cells
Types of Specialized Cells
Not all cells in our body are alike. They often have lots in common and similar organelles, but there are hundreds of specialized cells, all of which have adaptations that allow it to effectively function.
Essential Questions for Specialized Cells
What is a cell?
How are cells adapted?
How do those adaptations make the cell more efficient?
Find more lesson plans and activities like these in our
Science
Category!
*(This will start a 2-Week Free Trial - No Credit Card Needed)