https://www.storyboardthat.com/lesson-plans/thanksgiving-activities/paper-chains
Activity Overview
Paper chains are a fun and easy decoration for students to make. This activity is perfect for adding some fun fall and festive decor to your classroom or for students to create and bring home to decorate their own houses!
Students can create Thanksgiving-themed paper chains using any of the fun imagery on Storyboard That. Textables, scenes, and characters can also be used to make stories within the chains. Use the filters for cool effects, like removing color or greyscale, and have students color in the images! There's so many options to customize this project that it's sure to be a fun activity for your students.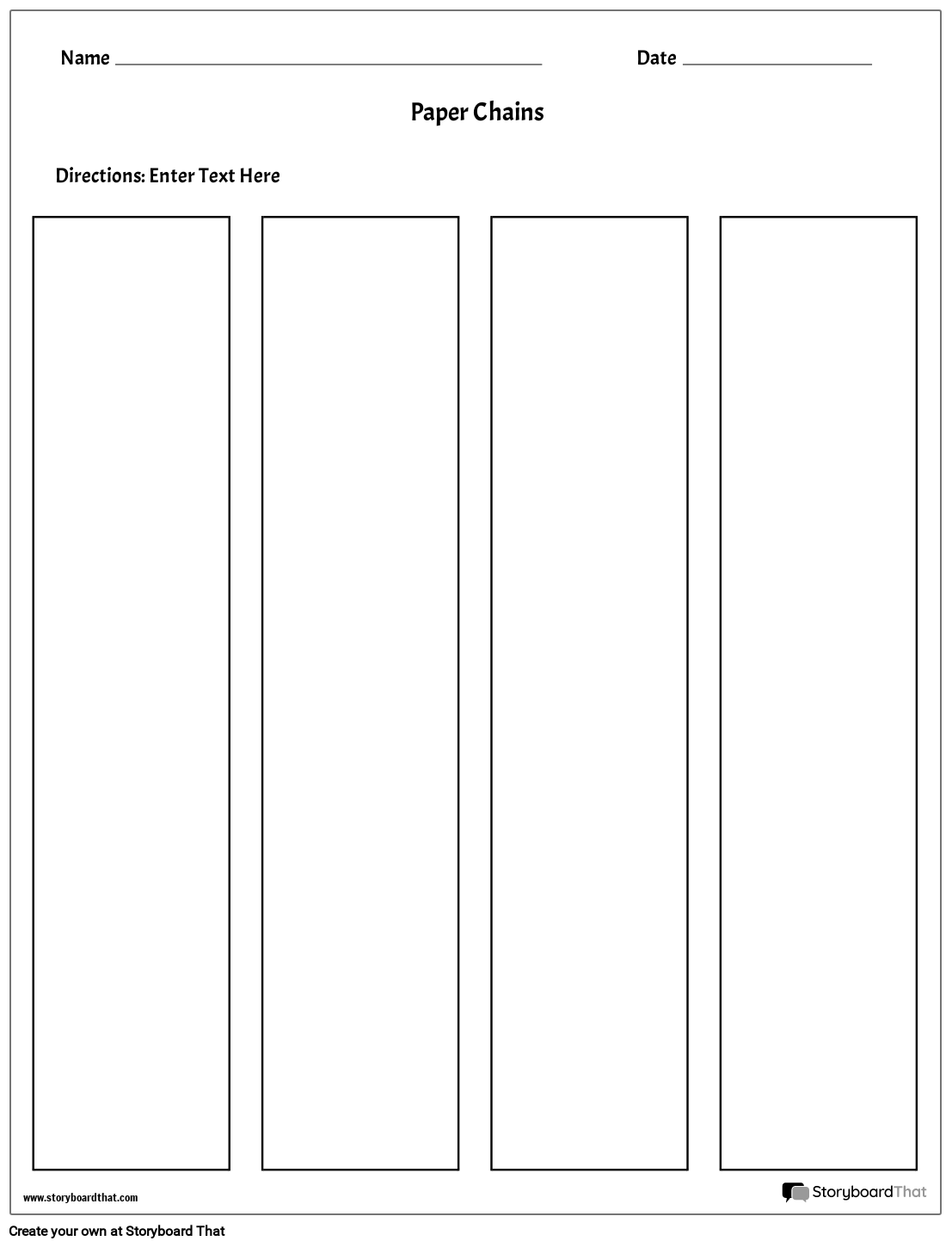 Lesson Plan Reference
Grade Level --- N/A ---
Difficulty Level 1 (Introducing / Reinforcing)
Type of Assignment Individual, Partner, or Group
*(This will start a 2-Week Free Trial - No Credit Card Needed)
https://www.storyboardthat.com/lesson-plans/thanksgiving-activities/paper-chains
© 2021 - Clever Prototypes, LLC - All rights reserved.