https://www.storyboardthat.com/lesson-plans/the-emancipation-proclamation/5-ws
Activity Overview
When introducing historical documents, it can be helpful for students to create a simple analysis to understand the background and aim of the document. In this activity, students will use a spider map to detail the major components of the Emancipation Proclamation. They will define who wrote it, why it was written, where, and when and what the document did. The crucial details about the document can then be easily located and organized to expand on and discuss in groups, or as a class, and the final product will provide a basis on which students can better understand historical context.
Extended Activity

Have students create a spider map for Martin Luther King Jr.'s "I Have a Dream Speech". The speech was given at the Lincoln Memorial in 1963, 100 years after the Emancipation Proclamation was written and passed. Have students connect the ideas of progress, human freedom, and equality between the two documents, and discuss why the Emancipation Proclamation did not necessarily constitute absolute freedom and equality for African Americans.
Student Instructions
Create a 5W analysis of the Emancipation Proclamation: Who, What, When, Where, and Why.
Click "Start Assignment".
In the title box for each cell, type Who, What, When, Where and Why.
In the descriptions, answer the question.
Create an image for each cell with appropriate scenes, characters, and items.
Save and submit your storyboard.
Lesson Plan Reference
Grade Level 9-12
Difficulty Level 2 (Reinforcing / Developing)
Type of Assignment Individual or Group
Type of Activity: 5 Ws of Social Studies and History
Common Core Standards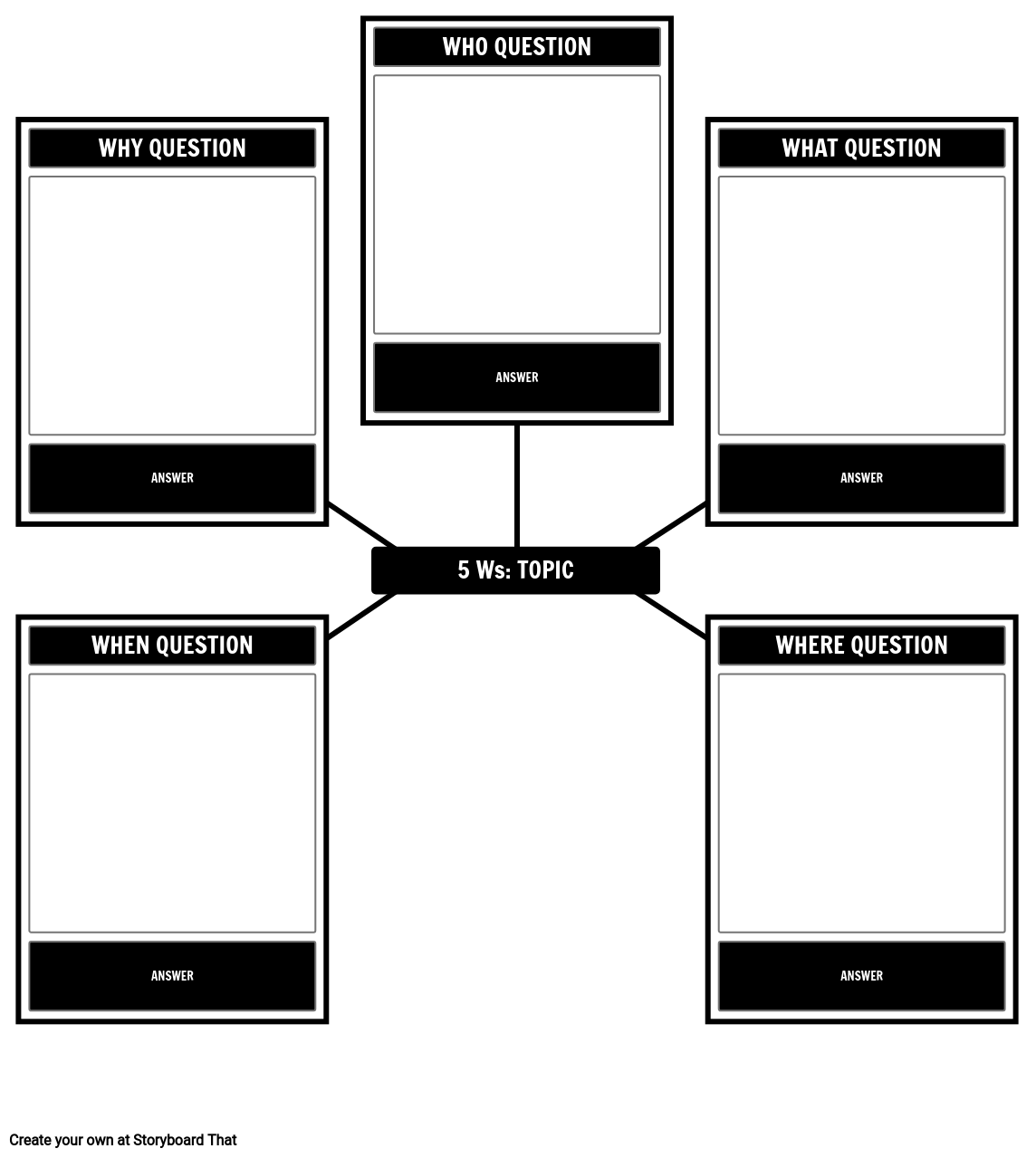 *(This will start a 2-Week Free Trial - No Credit Card Needed)
https://www.storyboardthat.com/lesson-plans/the-emancipation-proclamation/5-ws
© 2021 - Clever Prototypes, LLC - All rights reserved.