Activity Overview
There are multiple steps in the process of how a bill becomes a law, and students should be able to understand this process as they study the Legislative Branch. This allows them to have a better idea of how different ideas are introduced and how laws are chosen (and why it's important to ensure your voice is heard!).
In this activity, students will create a traditional storyboard that represents the process of how a bill becomes a law. They will be able to take the complex legislative process and make it much easier to understand with a visualization on their storyboards.
Students may also choose to use the timeline layout or create a timeline poster instead of a traditional storyboard. Teachers can add multiple templates to the activity to provide students with different options, both scaffolded or not, and update the activity instructions accordingly.
How a Bill Becomes a Law
Idea For Law Is Created
Bill is Introduced to Committee
Bill is Voted Upon in House of Origin
Bill is sent to other House
Bill is Voted Upon in the Other House
Bill is Sent to the President
President Contemplates Options
President Agrees With Bill
President Uses the Pocket Veto
President Doesn't Sign While Congress is in Session, or He Vetoes
Congressional Override of Veto
Extended Activity
After students have displayed their understanding of the legislative process, their extended activity will be to create a timeline that represents the story of a law that was passed in Congress at some point in American history. Students will be able to define where the initial idea for the law came from and represent how each step occurred on the bill's way to becoming a law.
Student Instructions
Create a storyboard that illustrates how a bill becomes a law.
Click "Start Assignment".
In the title boxes, identify each step in the process of creating a law.
Write a summary of each step in the description boxes.
Create an illustration for each step using appropriate scenes, characters, and items.
Save and exit when you're done.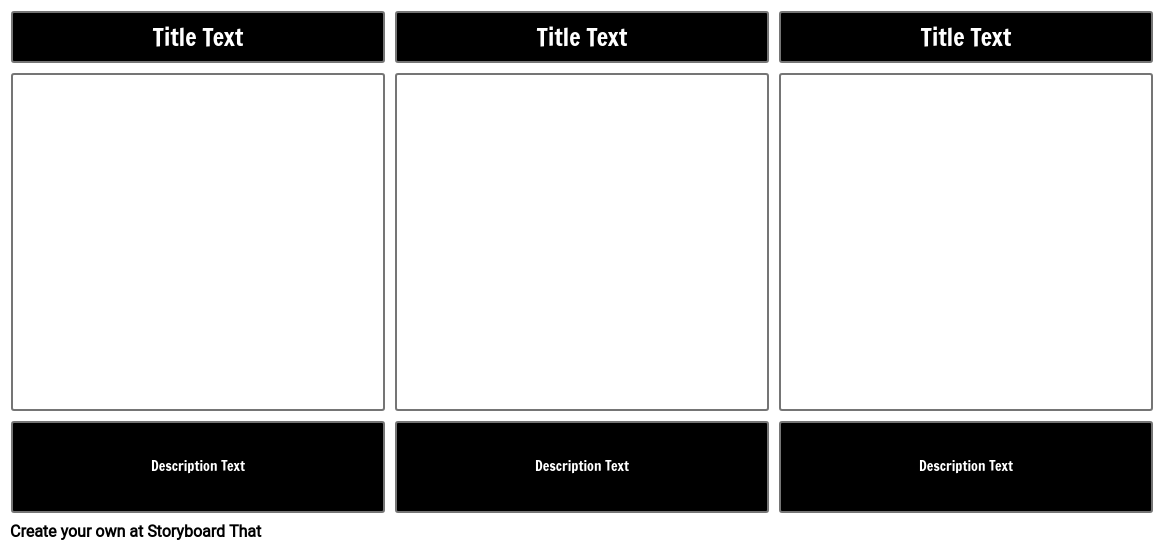 *(This Will Start a 2-Week Free Trial - No Credit Card Needed)
https://www.storyboardthat.com/lesson-plans/the-legislative-branch/how-a-bill-becomes-a-law
© 2023 - Clever Prototypes, LLC - All rights reserved.
StoryboardThat is a trademark of Clever Prototypes, LLC, and Registered in U.S. Patent and Trademark Office