https://www.storyboardthat.com/lesson-plans/the-miraculous-journey-of-edward-tulane-by-kate-dicamillo/missing-poster
Activity Overview
When children lose something that they love, such as a toy or a pet, they are desperate to find it. For this activity, students will create a "missing poster" that is made by Abilene. The poster should describe Edward's looks and personality, and have a picture of Edward. Students should think of it as a sign that someone would hang on a telephone pole if they have lost a dog or cat. Teachers may also find additional wanted poster templates to add to the assignment to give students a choice, or students may wish to create their poster from scratch with the poster layout!
Due Date:
Objective: Create a poster that describes Edward's physical appearance and his personality. The sign should be similar to that of a "lost dog" sign that would be hung up around town.
Student Instructions:
Click "Start Assignment".
Write a heading for the sign.
Include pictures of Edward.
Include a description of Edward and information about how to return him if found.
Save and exit when you're done.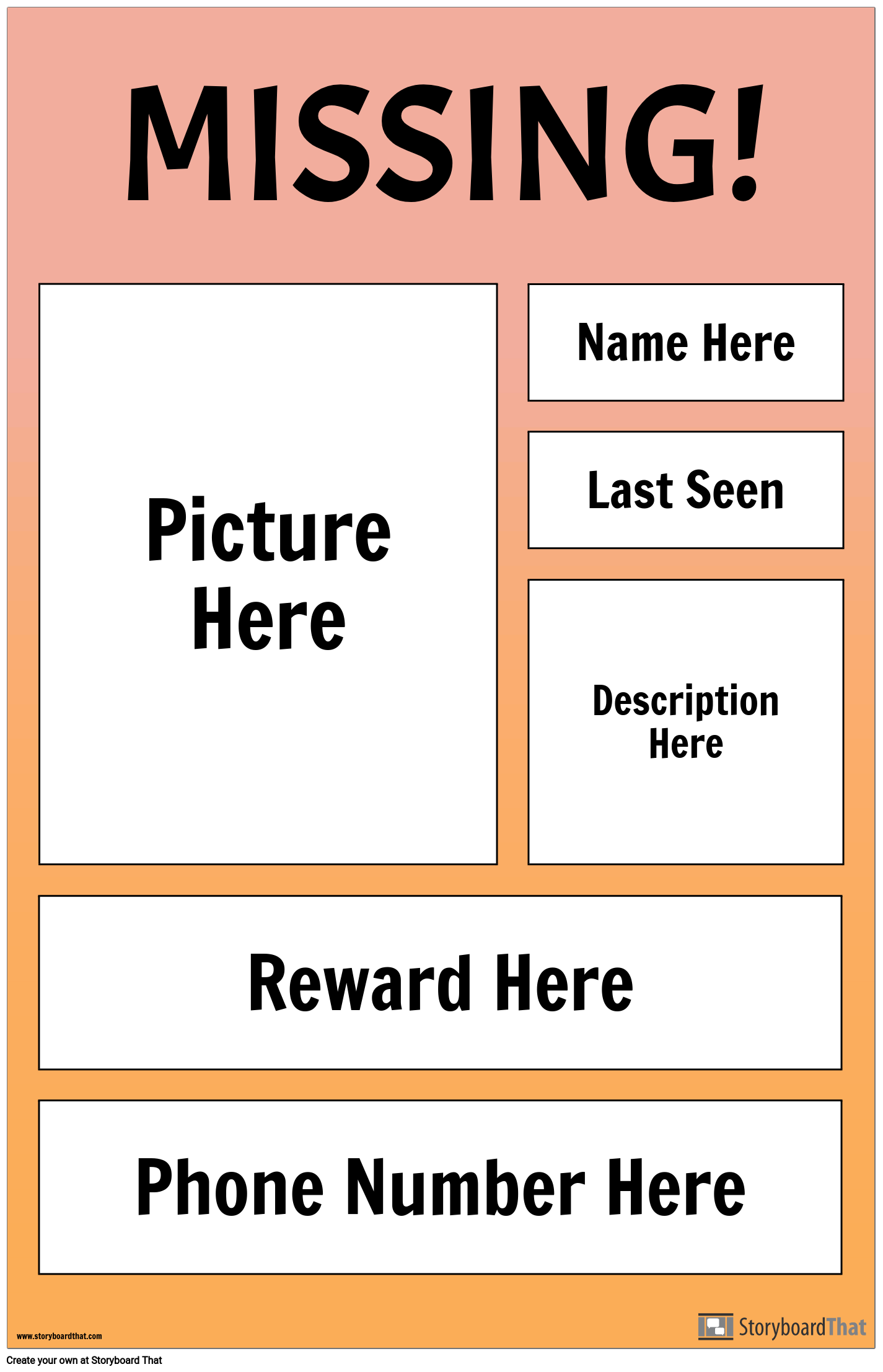 Lesson Plan Reference
Common Core Standards
[ELA-Literacy/RL/4/3] Describe in depth a character, setting, or event in a story or drama, drawing on specific details in the text (e.g., a character's thoughts, words, or actions).
[ELA-Literacy/RL/5/3] Compare and contrast two or more characters, settings, or events in a story or drama, drawing on specific details in the text (e.g., how characters interact).
*(This Will Start a 2-Week Free Trial - No Credit Card Needed)
https://www.storyboardthat.com/lesson-plans/the-miraculous-journey-of-edward-tulane-by-kate-dicamillo/missing-poster
© 2022 - Clever Prototypes, LLC - All rights reserved.
StoryboardThat is a trademark of Clever Prototypes, LLC, and Registered in U.S. Patent and Trademark Office