https://www.storyboardthat.com/lesson-plans/the-slave-trade/5-ws
Activity Overview
A simple analysis is a great way to introduce students to the basic elements of the Slave Trade. It's important that students understand the background of this industry in order to understand America's responses to it. By creating a spider map, students will be able to answer several questions and create a visualization of their response along with the written description. This activity asks students to answer the 5Ws in relation to the Slave Trade.
Students will answer the following questions in their spider map
WHAT was the Slave Trade?
WHO was involved in the Slave Trade?
WHEN was the Slave Trade?
WHERE were most of the slaves sent to?
WHY did the Slave Trade exist?
Student Instructions
Create a spider map that answers the 5 Ws for the Slave Trade: Who, What, When, Where, and Why.
Click "Start Assignment".
Label each cell "Who", "What", "When", "Where", and "Why".
In the description box, answer the question with a brief description.
Create an illustration using appropriate scenes, characters, and items.
Save and submit your storyboard.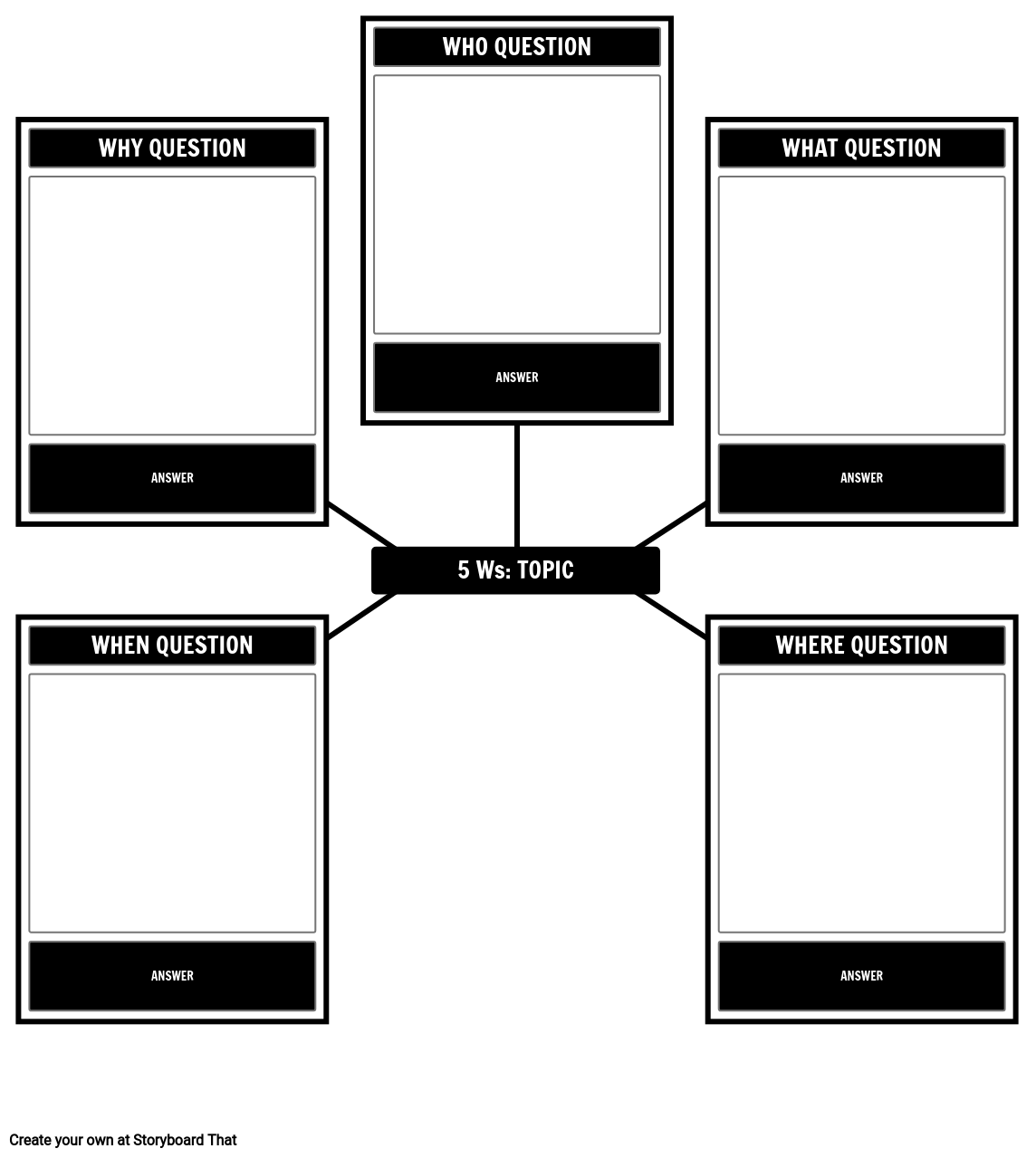 *(This will start a 2-Week Free Trial - No Credit Card Needed)
https://www.storyboardthat.com/lesson-plans/the-slave-trade/5-ws
© 2021 - Clever Prototypes, LLC - All rights reserved.