https://www.storyboardthat.com/lesson-plans/twelfth-night-by-william-shakespeare/vocabulary
Activity Overview
Another great way to engage your students is through the creation of storyboards that use vocabulary from Twelfth Night. Here is a list of a few vocabulary words commonly taught with the play, and an example of a visual vocabulary board.
Twelfth Night Vocabulary
allay
surfeit
nonpareil
grapple
attest
recompense
commendation
exasperate
approbation
tarry
notorious
feign
Student Instructions
Demonstrate your understanding of the vocabulary words in Twelfth Night by creating visualizations.
Click "Start Assignment".
Choose three vocabulary words from the story and type them in the title boxes.
Find the definition in a print or online dictionary.
Write a sentence that uses the vocabulary word.
Illustrate the meaning of the word in the cell using a combination of scenes, characters, and items.
Alternatively, use Photos for Class to show the meaning of the words with the search bar.
Save often!
Lesson Plan Reference
Grade Level 9-12
Difficulty Level 1 (Introducing / Reinforcing)
Type of Assignment Individual or Partner
Type of Activity: Visual Vocabulary Boards
Common Core Standards
[ELA-Literacy/SL/9-10/6] Adapt speech to a variety of contexts and tasks, demonstrating command of formal English when indicated or appropriate. (See grades 9–10 Language standards 1 and 3 here for specific expectations.)
[ELA-Literacy/L/9-10/3] Apply knowledge of language to understand how language functions in different contexts, to make effective choices for meaning or style, and to comprehend more fully when reading or listening
[ELA-Literacy/L/9-10/5] Demonstrate understanding of figurative language, word relationships, and nuances in word meanings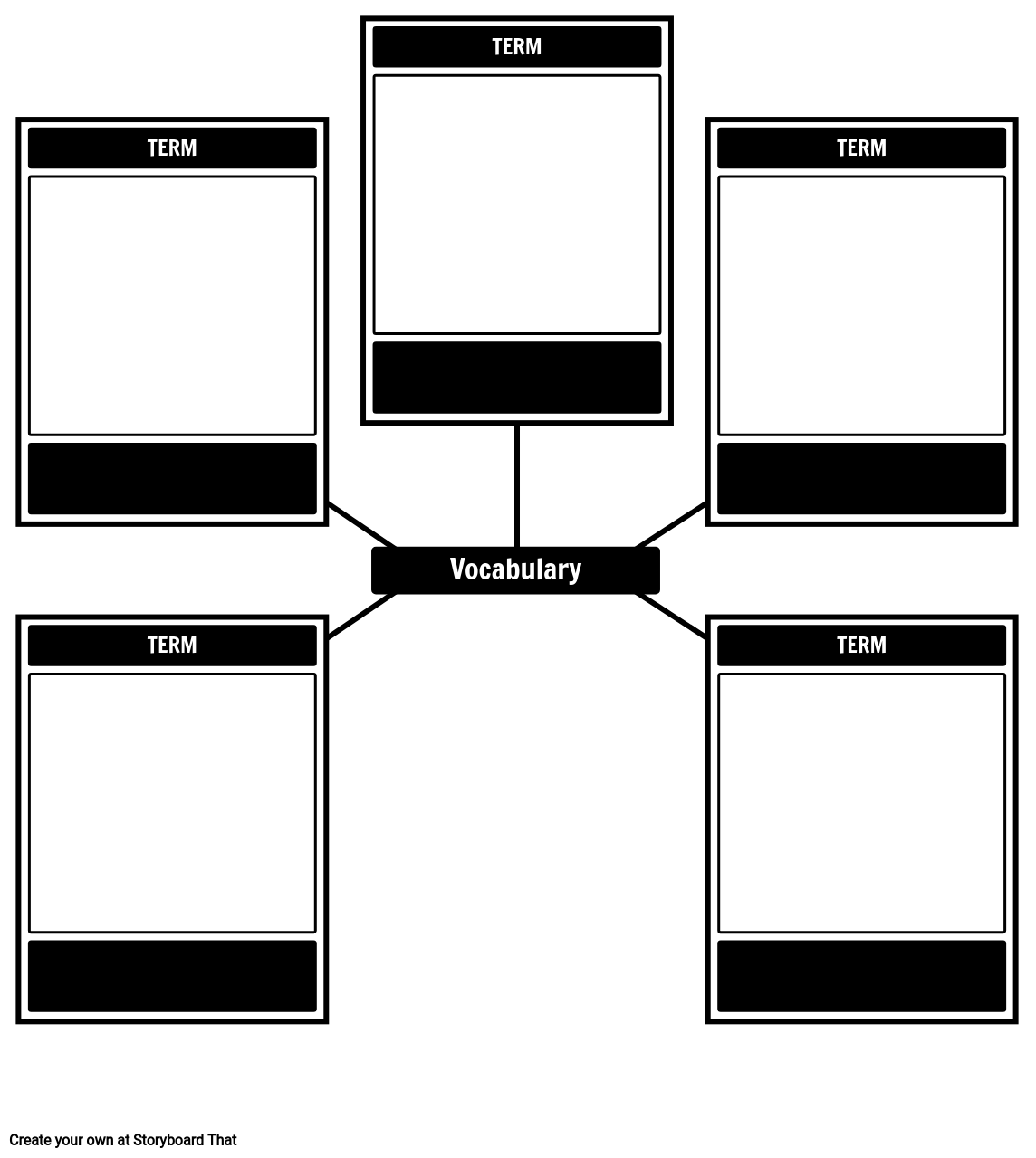 Define, illustrate, and give an example sentence for any five vocabulary words.
Proficient
Emerging
Beginning

Vocabulary words are used correctly in the example sentences in both meaning and context.

The meaning of the sentences can be understood, but the vocabulary words are used awkwardly or in the wrong context.

The vocabulary words are not used correctly in the example sentences.

The storyboard cells clearly illustrate the meaning of the vocabulary words.

The storyboard cells relate to the meaning of the vocabulary words, but are difficult to understand.

The storyboard cells do not clearly relate to the meaning of the vocabulary words.
*(This will start a 2-Week Free Trial - No Credit Card Needed)
https://www.storyboardthat.com/lesson-plans/twelfth-night-by-william-shakespeare/vocabulary
© 2021 - Clever Prototypes, LLC - All rights reserved.