https://www.storyboardthat.com/lesson-plans/us-regions-midwest/climate
Midwest Climate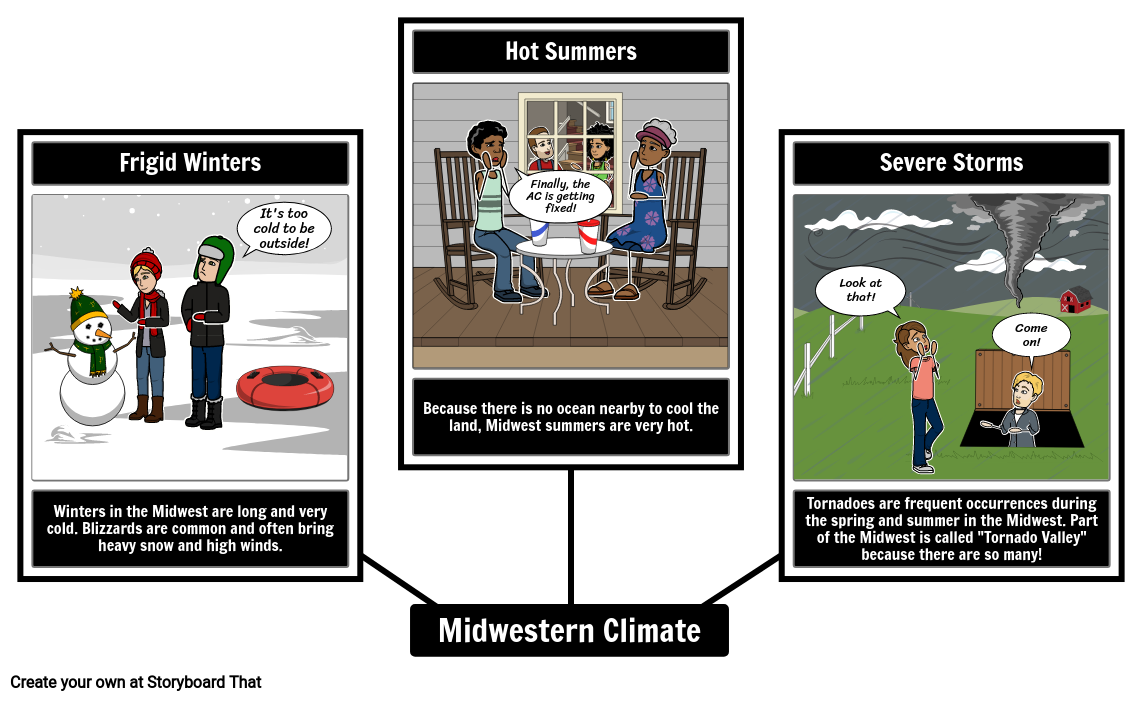 Activity Overview
Due to its geographical location, the weather in the Midwest is often severe. The winters are long and frigid, and the summers are hot and humid. Blizzards and tornadoes occur frequently in the Midwest. For this activity, students will create a 3 cell spider map that illustrates the climate and weather of the Midwest. Spider maps are an excellent tool to help students organize facts in a systematic and visual manner. To differentiate, teachers could encourage students to complete more than 3 cells.
Lesson Plan Reference
Grade Level 4-5
Difficulty Level 3 (Developing to Mastery)
Type of Assignment Individual
Common Core Standards
Due Date:
Objective: Create a 3 cell storyboard explaining the climate of the Midwest.
Student Instructions
Click "Start Assignment".
Write a heading for each aspect of the climate you've selected.
Create an illustration that represents each heading using appropriate scenes, characters, and items.
Write a short summary of each heading in the space below the illustration.
Save often!
Requirements:
3 Cell Spider Map


Single Teacher
As low as /month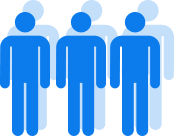 Department
As low as /month

School/District
As low as /month
*(This will start a 2-Week Free Trial - No Credit Card Needed)
https://www.storyboardthat.com/lesson-plans/us-regions-midwest/climate
© 2020 - Clever Prototypes, LLC - All rights reserved.
Over 15 Million
Storyboards Created