https://www.storyboardthat.com/lesson-plans/us-regions-southeast/geography
Southeast Geography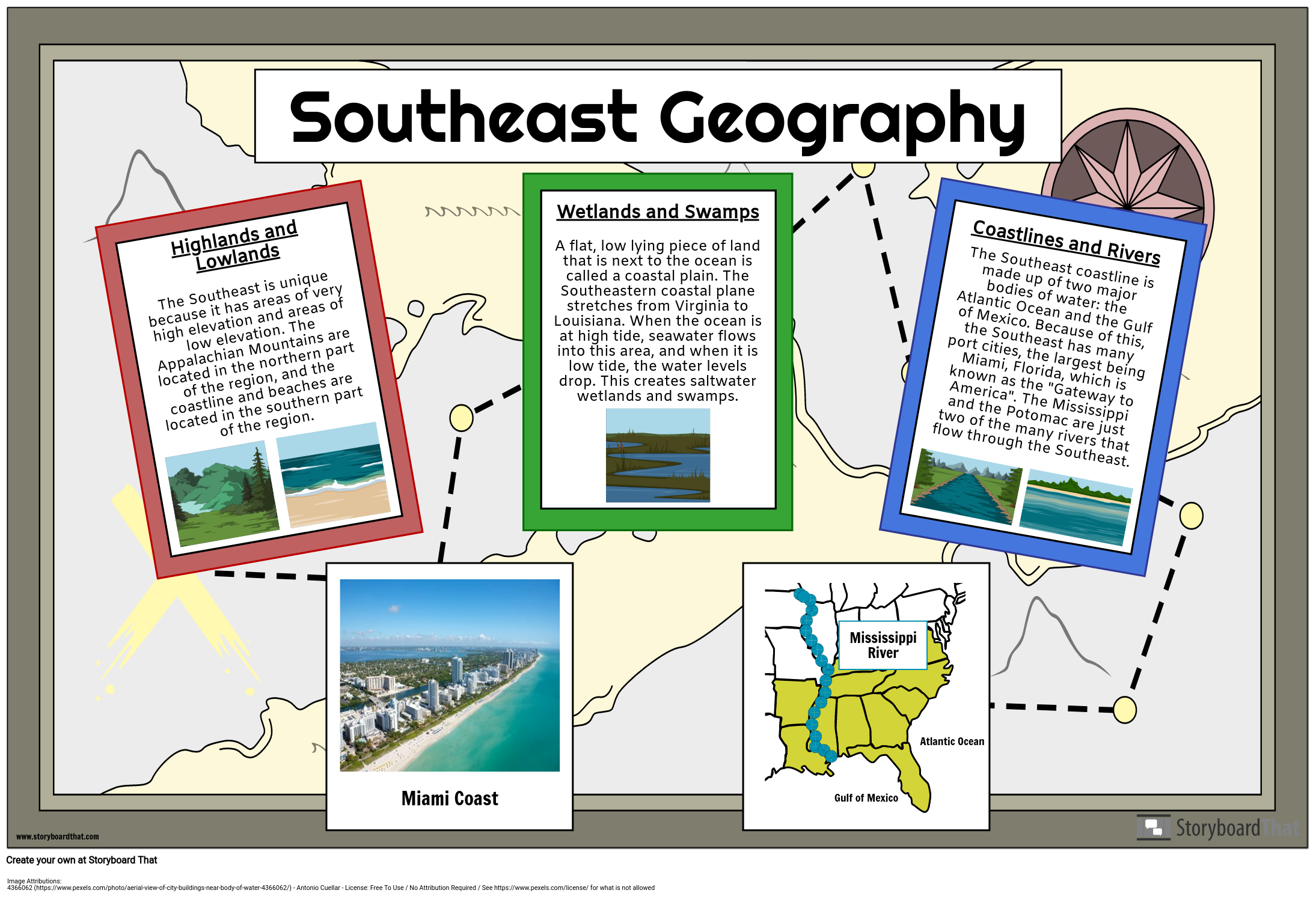 Activity Overview
The Southeast has very unique geographical features. It has both mountains and coastlines, hills and valleys, rivers and swamps. In this activity, students will research the geography of the Southeast and create an informative poster that includes geographical features, facts, and colorful illustrations. Students should be encouraged to focus on the entire region, although this activity could be extended to focus on a singular state so students can educate each other on their findings.
You can find more travel poster templates to add to this assignment to give students a variety of choices for their poster!
Lesson Plan Reference
Grade Level 4-5
Difficulty Level 2 (Reinforcing / Developing)
Type of Assignment Individual
Common Core Standards
Due Date:
Objective: Create a poster highlighting the geographical features of the Southeast.
Student Instructions:
Click "Start assignment".
Using school resources, conduct research about the geography of the Southeast.
Create a poster about Southeast geography, including facts and illustrations.
Save and submit your storyboard.
Requirements:
Horizontal Travel Poster
Image Attributions
4366062 • Antonio Cuellar • License Free To Use / No Attribution Required / See https://www.pexels.com/license/ for what is not allowed
---

Single Teacher
As low as /month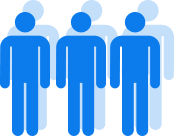 Department
As low as /month

School/District
As low as /month
*(This will start a 2-Week Free Trial - No Credit Card Needed)
https://www.storyboardthat.com/lesson-plans/us-regions-southeast/geography
© 2020 - Clever Prototypes, LLC - All rights reserved.
Over 15 Million
Storyboards Created