https://www.storyboardthat.com/lesson-plans/us-regions-southwest/maps
Activity Overview
It is important for students to know the locations of the states on a map, and the capital cities of each state. Filling out a blank map or creating a map from scratch helps students retain information in a more concrete way. For this activity, students will create a poster showing the Southwest states, capitals, and any major bodies of water. Students will also add illustrations that apply to the Southwest. Students may use a map of the United States, or use the individual states template provided to create their own map.
Due Date:
Objective: Create a map of the Southwest region, including the state names, capital cities, and illustrations.
Student Instructions
Click "Start Assignment".
Fill in the blank map of the Southwest, including states and capitals OR create a map of your own using the individual states provided. Use the "search" bar to find regions and states.
Add illustrations throughout the map as desired to make it more colorful and interesting.
Save often!
Lesson Plan Reference
Grade Level 4-5
Difficulty Level 3 (Developing to Mastery)
Type of Assignment Individual
Common Core Standards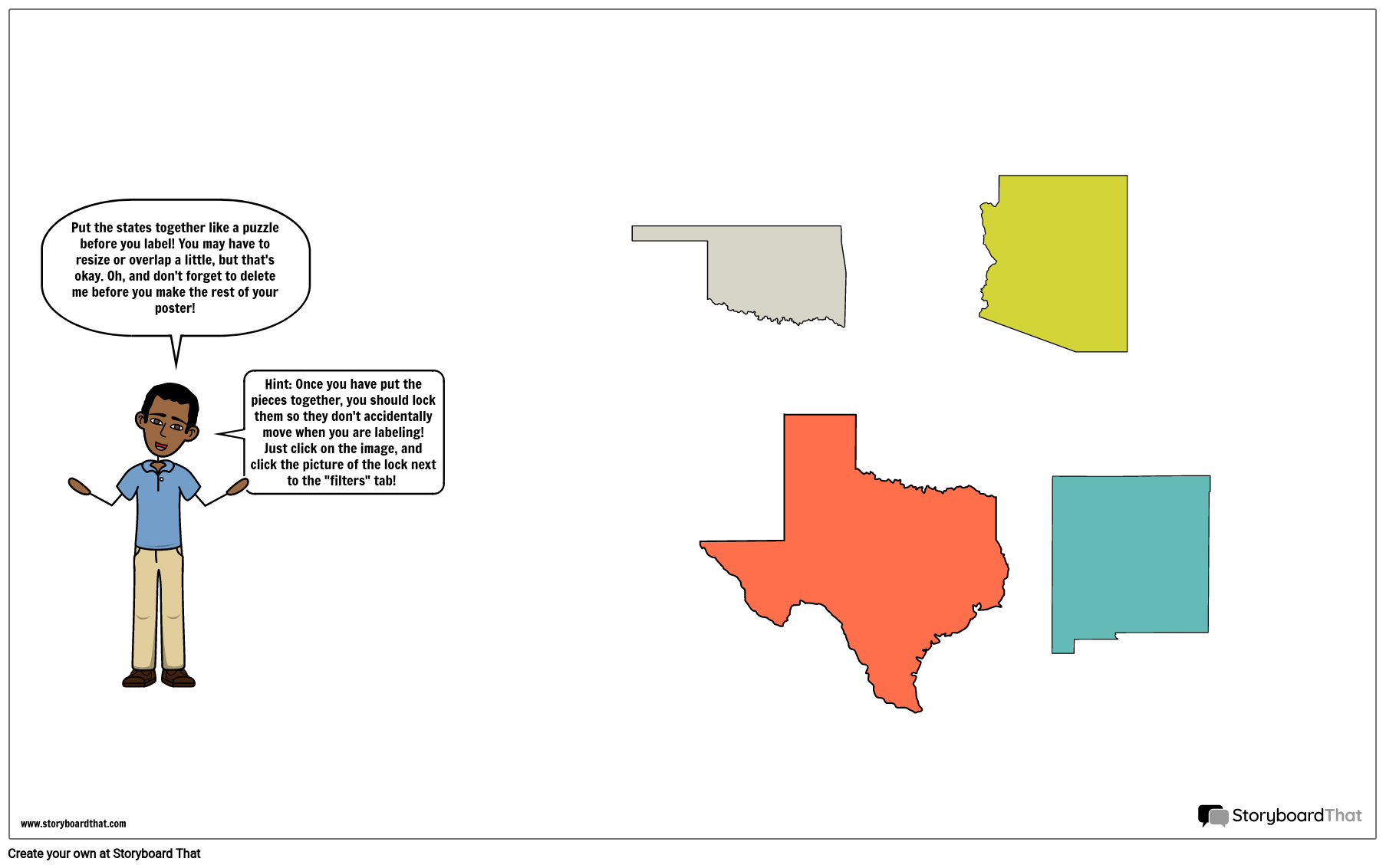 *(This will start a 2-Week Free Trial - No Credit Card Needed)
https://www.storyboardthat.com/lesson-plans/us-regions-southwest/maps
© 2021 - Clever Prototypes, LLC - All rights reserved.