https://www.storyboardthat.com/lesson-plans/volcanoes-by-seymour-simon/summarize-text
Activity Overview
Having students track the important details of a book is an exceptional way help them follow and remember its contents. Students retain these important details and can focus on their significance within and outside the text.
Volcanoes got its name from the early Romans who believed in Vulcan, a god of fire.
Volcanic eruptions can cause great destruction.
Volcanoes erupt in places where the plates meet in the Earth's crust.
Volcanic eruptions can create new islands and landforms.
Extinct volcanoes will not erupt again; dormant volcanoes are likely to erupt again.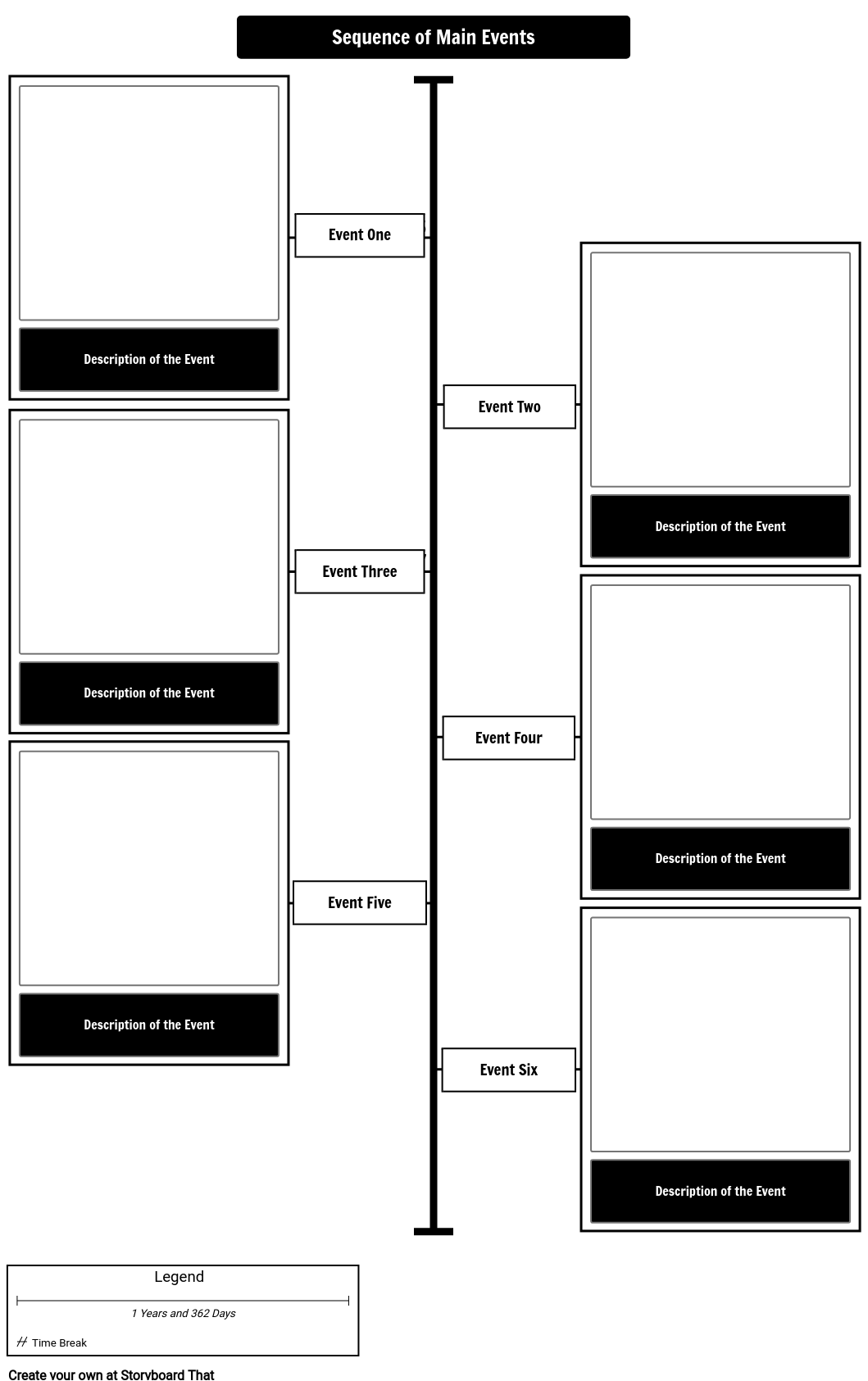 Lesson Plan Reference
Grade Level 4-5
Difficulty Level 3 (Developing to Mastery)
Type of Assignment Individual or Partner
Common Core Standards
[ELA-Literacy/RI/5/2] Determine two or more main ideas of a text and explain how they are supported by key details; summarize the text.
Create a storyboard that shows a sequence of events. Below each cell, type in a description about the importance of that part of the story.
Proficient
Emerging
Beginning

Each of the cells represents a different part of the story. The cells are in order from beginning to end.

One cell is out of order, or the storyboard is missing important information.

Important information is missing and/or two or more cells are out of order.

Cells include images that accurately show events in the story and do not get in the way of understanding.

Most images show the events of the story, but some are incorrect.

The images are unclear or do not make sense with the story.

Descriptions match the images and show the change over time.

Descriptions do not always match the images or mention the importance of the event.

Descriptions are missing or do not match the images.

Spelling and grammar is mostly accurate. Mistakes do not get in the way of understanding.

Spelling is very inaccurate and hinders full understanding.

Text is very difficult to understand.
*(This will start a 2-Week Free Trial - No Credit Card Needed)
https://www.storyboardthat.com/lesson-plans/volcanoes-by-seymour-simon/summarize-text
© 2021 - Clever Prototypes, LLC - All rights reserved.