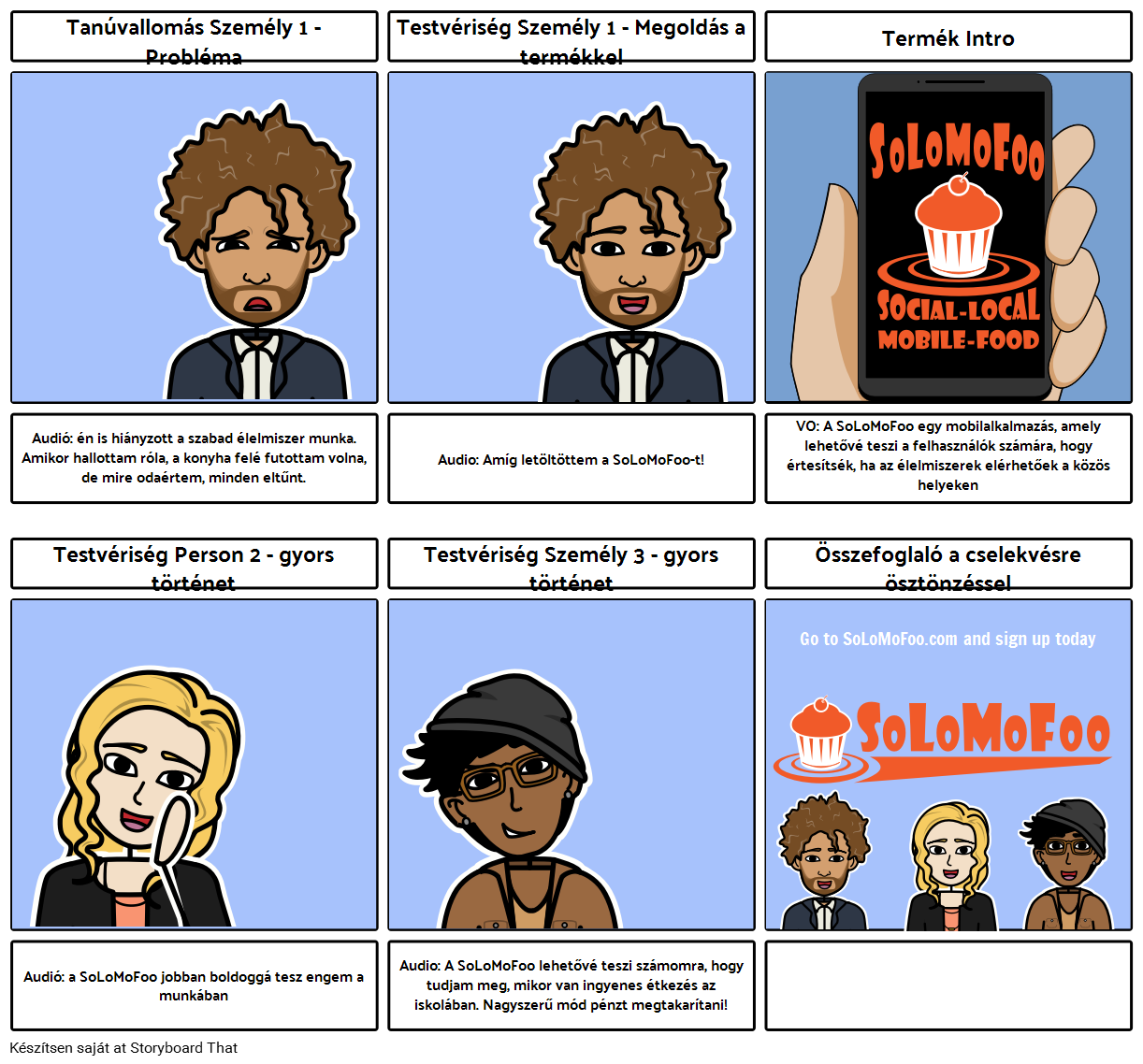 Storyboard Text
Tanúvallomás Személy 1 - Probléma
Testvériség Személy 1 - Megoldás a termékkel
Termék Intro
Audió: én is hiányzott a szabad élelmiszer munka. Amikor hallottam róla, a konyha felé futottam volna, de mire odaértem, minden eltűnt.
Testvériség Person 2 - gyors történet
Audio: Amíg letöltöttem a SoLoMoFoo-t!
Testvériség Személy 3 - gyors történet
VO: A SoLoMoFoo egy mobilalkalmazás, amely lehetővé teszi a felhasználók számára, hogy értesítsék, ha az élelmiszerek elérhetőek a közös helyeken
Összefoglaló a cselekvésre ösztönzéssel
Go to SoLoMoFoo.com and sign up today
Audió: a SoLoMoFoo jobban boldoggá tesz engem a munkában
Audio: A SoLoMoFoo lehetővé teszi számomra, hogy tudjam meg, mikor van ingyenes étkezés az iskolában. Nagyszerű mód pénzt megtakarítani!

Over 20 Million
Storyboards Created