Storyboard That
Business / Team Edition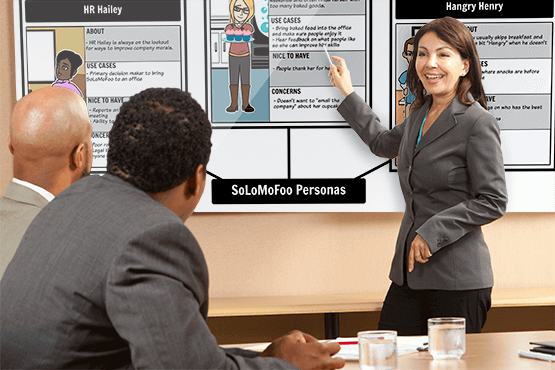 Customer Favorites
Every user has their own feature they love, but here are a few of our regular crowd pleasers


Safe, Secure, and Private
Protecting your work and intellectual property is very important to us
Numerous privacy settings on viewing a storyboard
By default all storyboard assets are stored with encryption
Unique accounts per user
Extensive Image Library
Choosing the right images makes a storyboard pop and come together!
Posable Characters and Scenes from Antiquity to the Space Age
Customizable Smart Scenes
Millions of Creative Commons Photos or Upload Your Own
Flexible Layouts
Every story is unique and choosing the right layout goes a long way.
Optional Title and Descriptions
11 Layout Choices: Classic, T-Chart, Grid, Frayer Model, Spider Map, 16x9 Movie Layout, Timeline, Handouts, and Posters
Up to 100 Cells per Storyboard
Presentation Ready
Quickly turn any storyboard into a presentation to receive immediate feedback!
One Click Live Slide Shows
Export to PowerPoint (Keynote, and Google Slides compatible)
Create a new presentation just as easily after edits
Explore Our Articles and Examples
Over 30 Million Storyboards Created
No Downloads, No Credit Card, and No Login Needed to Try!