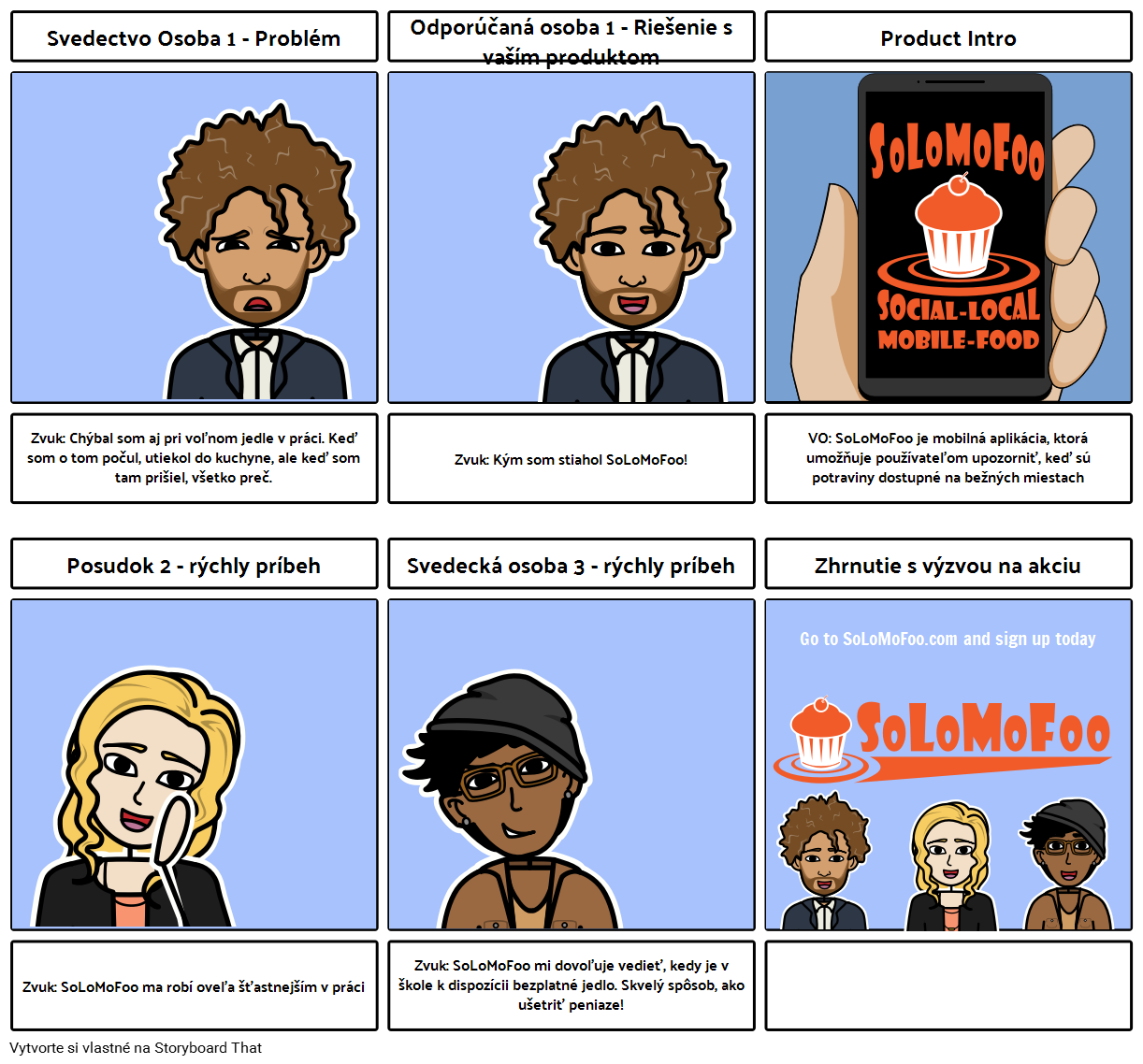 Storyboard Text
Svedectvo Osoba 1 - Problém
Odporúčaná osoba 1 - Riešenie s vaším produktom
Product Intro
Zvuk: Chýbal som aj pri voľnom jedle v práci. Keď som o tom počul, utiekol do kuchyne, ale keď som tam prišiel, všetko preč.
Posudok 2 - rýchly príbeh
Zvuk: Kým som stiahol SoLoMoFoo!
Svedecká osoba 3 - rýchly príbeh
VO: SoLoMoFoo je mobilná aplikácia, ktorá umožňuje používateľom upozorniť, keď sú potraviny dostupné na bežných miestach
Zhrnutie s výzvou na akciu
Go to SoLoMoFoo.com and sign up today
Zvuk: SoLoMoFoo ma robí oveľa šťastnejším v práci
Zvuk: SoLoMoFoo mi dovoľuje vedieť, kedy je v škole k dispozícii bezplatné jedlo. Skvelý spôsob, ako ušetriť peniaze!

Over 20 Million
Storyboards Created