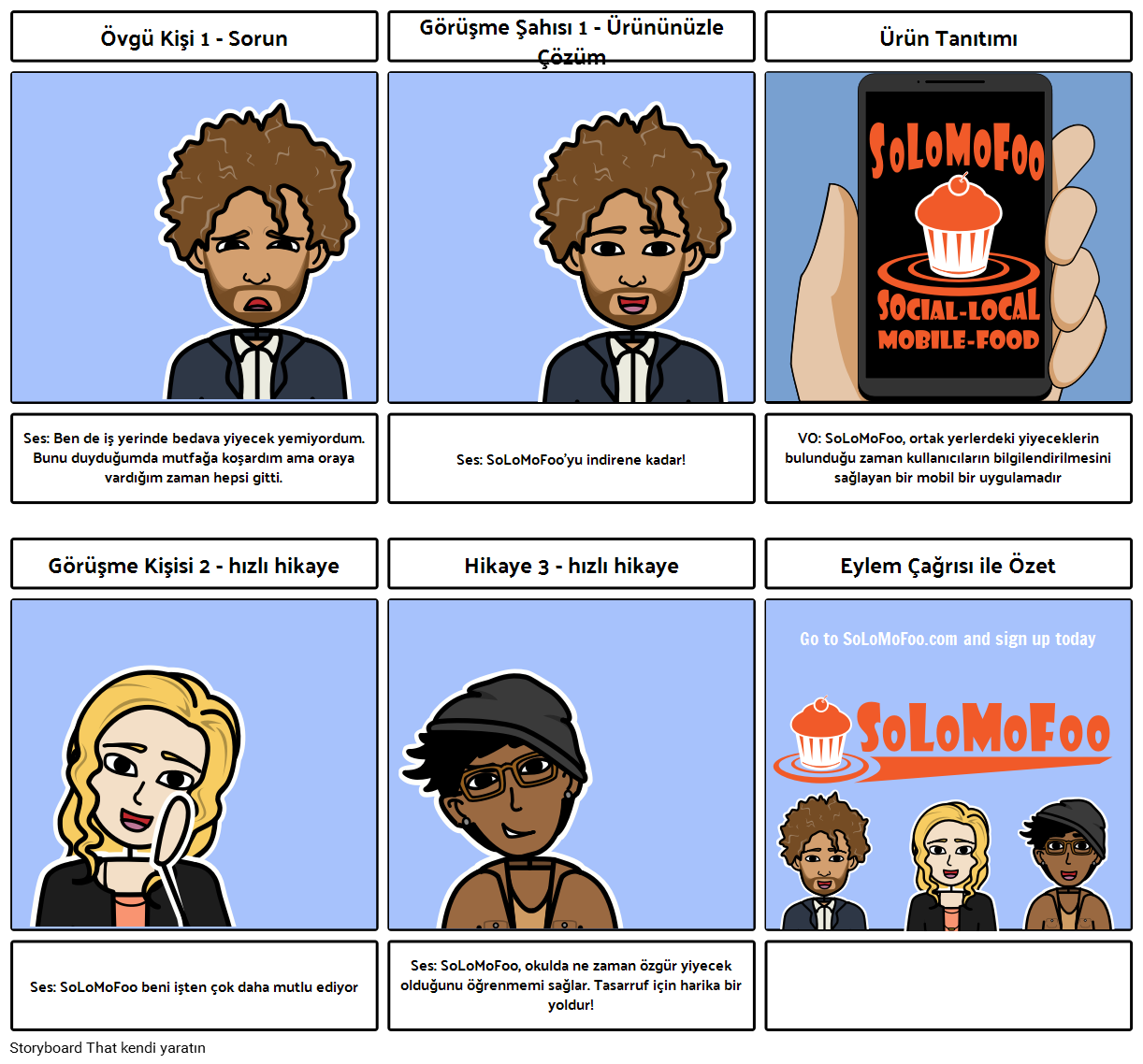 Storyboard Text
Övgü Kişi 1 - Sorun
Görüşme Şahısı 1 - Ürününüzle Çözüm
Ürün Tanıtımı
Ses: Ben de iş yerinde bedava yiyecek yemiyordum. Bunu duyduğumda mutfağa koşardım ama oraya vardığım zaman hepsi gitti.
Görüşme Kişisi 2 - hızlı hikaye
Ses: SoLoMoFoo'yu indirene kadar!
Hikaye 3 - hızlı hikaye
VO: SoLoMoFoo, ortak yerlerdeki yiyeceklerin bulunduğu zaman kullanıcıların bilgilendirilmesini sağlayan bir mobil bir uygulamadır
Eylem Çağrısı ile Özet
Go to SoLoMoFoo.com and sign up today
Ses: SoLoMoFoo beni işten çok daha mutlu ediyor
Ses: SoLoMoFoo, okulda ne zaman özgür yiyecek olduğunu öğrenmemi sağlar. Tasarruf için harika bir yoldur!

Over 20 Million
Storyboards Created